DISCLOSURE: This post may contain affiliate links, meaning I get a commission if you decide to make a purchase through my links, at no cost to you. Please read my disclosure for more info.
If you've been waiting for the perfect time to get started on Pinterest – let alone make money on Pinterest, wait no longer. Business on Pinterest is rocking it.
Because of the pandemic, pinners are doing a lot more shopping online now. In fact, shoppers on Pinterest grew 50% in the first half of 2020 alone.
Here's how you can get started making money on Pinterest.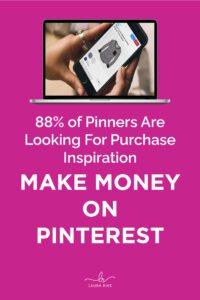 How Do Bloggers Use Pinterest?
One of the main ways businesses use Pinterest is by driving traffic to a blog or an eCommerce site. Pinterest is a fantastic way to spread your message to a much wider audience.
Here's three stats to consider.
Last year 50% of pinners were outside the US
4 out of 5 US moms use Pinterest
80% of Millennial women were on Pinterest
This means you have access to a lot of people by using Pinterest. If you incorporate good SEO and appropriate keywords with your content, you have access to a larger audience that is ready to buy.
Once you sign up for a business profile, you can create Product Pins and catalogues. These pins automatically sync with inventory and pricing info from your website. Pinners can view the info and can finish the purchasing transaction on your website.
Can Pinterest Be Used for Business?
Blogging isn't the only way to make money on Pinterest though.
You can also look into affiliate marketing. Here's how it works.
When someone buys a product from a link you share, you make a commission from that purchase. A lot of pinners use this strategy to make money since it doesn't require maintaining a blog or website on the side.
Here are a few examples of pins that link to affiliate sites.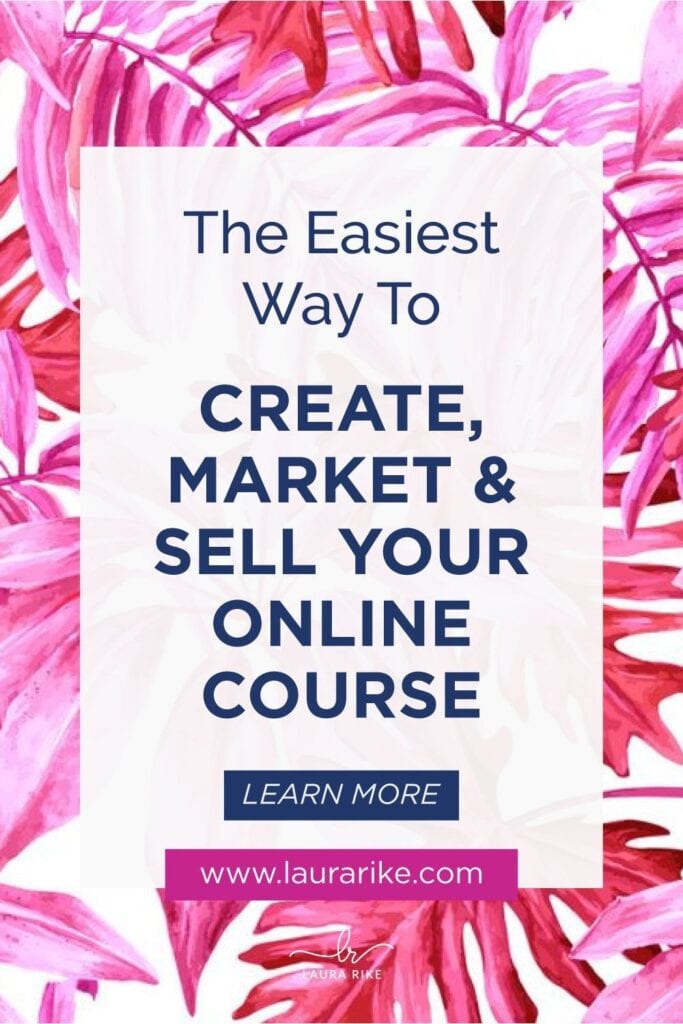 Another option is to partner with a brand. If you have a large Pinterest following, you can research the demographics in your analytics. If it's a good fit, you can partner with a brand and create pins that advertise that brand's products.
How People Make Money on Pinterest
89% of pinners are on Pinterest to find purchase inspiration and they are open to new things. That means a small, unknown business has as much chance to sell something as a larger well-known company. Here's how to make sure your pins will stand out.
Organize Your Profile: Make sure your branding is consistent throughout. Include keywords in your bio and your boards. Organize and title your boards so that Pinners can easily find content in them.

Use Beautiful Eye-Catching Images: Most pinners are using Pinterest on mobile so bright colors, with clear text work better.

Use Pins to Teach: 84% of pinners use Pinterest to learn something new, so if you can create instructional content with either a video or an infographic it will be shared more often.

Use SEO: Use the Pinterest search bar to find keywords that your audience will use if they want to find your content and then include those in your pins.

Pin at the best time: Follow seasonal trends on Pinterest. Be aware of trending topics and be sure to gear your content towards them if appropriate.
Great content is the key to success on Pinterest. With a little forethought and some research, you can get started making money on Pinterest.