DISCLOSURE: This post may contain affiliate links, meaning I get a commission if you decide to make a purchase through my links, at no cost to you. Please read my disclosure for more info.
Ready for another source of passive income? Take a shot at affiliate marketing. Affiliate marketing works through revenue sharing. Product creators or merchants offer promoters financial incentive through an affiliate program.
Simply, you promote other people's products and they pay you a commission for every sale made. Interested? Here's a step by step guide to get you started.
Step 1. Find your niche
People buy from people they know. When it comes to affiliate marketing, they are more likely to buy into a recommendation from someone they trust.
What are you known for? What is your expertise? What topics do you create content about? Once you identify what your niche is and what your audience expects from you, it will become easier to find products that resonate with them.
Step 2. Review products in your niche
Affiliate marketing works on a trust-based relationship between you and your audience. To be successful at it, you have to take care of that relationship.
What are the products that you have used and enjoyed? This is a good place to start. Start by publicly sharing your experience with a certain product. Since you have thorough experience using a product, you become qualified to speak on that personal experience. For example, if you are a social media manager, review the tools that you have used to successfully grow a following. If you are writing about parenting, talk about the products that make your life as a parent easier.
Every product has an audience. Just do a quick search on review videos on youtube and you will see that this is true.
Make sure that you provide reviews that are genuinely helpful to your audience. When a review's sole aim is to sell a product, your audience will quickly sense that. Remember, your most important asset in affiliate marketing is the relationships that you have built.
Get the most out of your affiliate link: Sign up to Amazon Associates to get your own affiliate link to products on Amazon. This gives you a link that will enable you to get commissions when people buy through it. This means that you don't need to solely rely on the affiliate link on your blog to gain commissions. You can use this link anywhere you have content whether it is email, social media, or on your videos.
Step 3. Build your email list
Email is one of the most effective marketing channels. Building your email list is like getting an invitation from your audience to speak to them directly.
There are 3 ways that you can build your email list from your website:
Hello Bar


This is the call-to-action bar that runs on the topmost part of your website. Place a lead magnet on your Hello bar in exchange for a visitor's email address. This can be an ebook, a tutorial, a review series, or any content that you are currently offering.

Exit Gate


This is a popup that contains a lead magnet. It will lay over the current page your audience is on. This is triggered by the mouse hovering to the top area of the browser.

Sidebar Widget


Create a call-to-action on your sidebar. Make sure that the CTA is clear and not overshadowed by clutter that other websites tend to pile on their sidebar. Make your lead magnet and CTA easy to find for your audience.
When using your email list for affiliate marketing, avoid being too sale-sy. Most of the time, it is enough to let your audience know that you have a new review. Once in a while, send them a call-to-action to purchase a product.
Another advantage of an email list is that you can update your audience when you need to. Perhaps you have changed your mind about a product. Or, simply found a better one. Email marketing is an effective platform to let them know that you made the switch and why they should consider switching too.
Step 4. Host a webinar
Webinars are one of the best ways to engage with your audience. It is more personal and interactive. During your webinar, you can showcase a product's features and answer your audience's questions about it. It is also an opportunity for you to show your audience how you personally use a product.
You don't need fancy equipment to host a webinar. You can host it on Google Plus with minimal setup.
Provide more value in your webinar: Talk to the merchant about providing a special deal for your webinar attendees. If they know that the webinar will be placed in front of an audience that is interested in the product or service that they provide, they are likely to agree to the incentive.
Step 5. Consider PPC advertising
PPC advertising in affiliate marketing is usually used to get sign ups for your webinars or your email list. This is an option that you can use when you are sure that you can earn your money back. Meanwhile, reviews, email marketing, and webinars are your best bets to start earning money through affiliate marketing.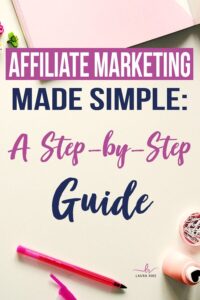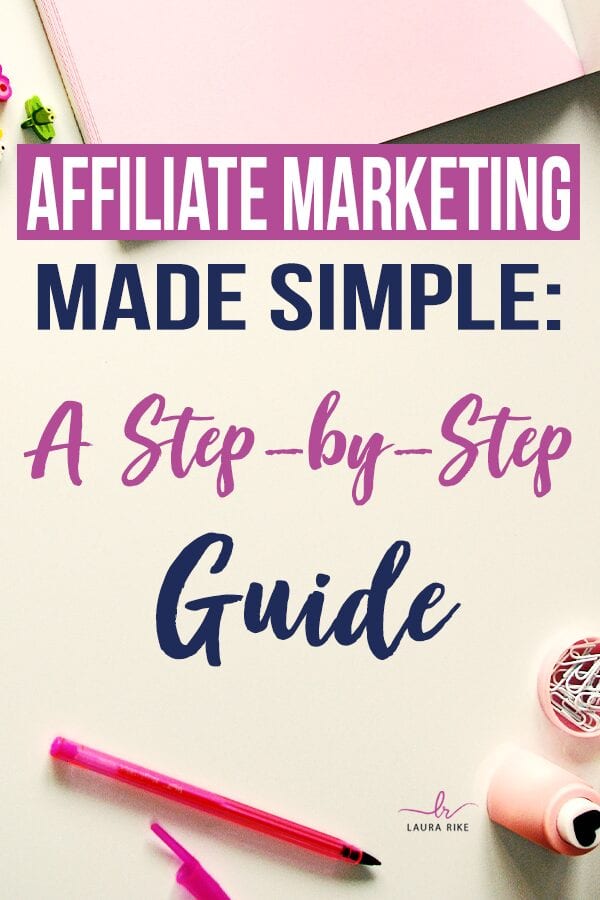 What are your favorite programs for building passive income?
Tell us in the comments!