DISCLOSURE: This post may contain affiliate links, meaning I get a commission if you decide to make a purchase through my links, at no cost to you. Please read my disclosure for more info.
Did you know that Pinterest is unique from all other social media platforms because it has an audience that's ready to buy? 89% of Pinterest users are actively researching and planning purchases.
That's 89% of 320 million monthly users!
And half of those people are on Pinterest simply to shop. In case you aren't good at math (no-judgment!), that's a lot of potential customers.
Looking for a complete Pinterest swipe file that makes it easy to get noticed, get re-pinned, and blow up your revenue streams for eCommerce in MINUTES for your products?
Check out my
Pintastic Toolkit.
Whether you're just starting out or you're in need of a new approach on Pinterest, I pour my industry experience, expertise, and unique value proposition in the toolkit & you'll be sure to achieve the results you've been looking for.
If you haven't used Pinterest to increase your eCommerce revenue, what are you waiting for?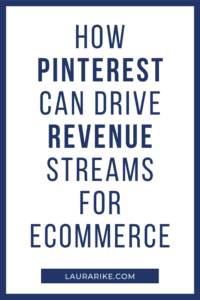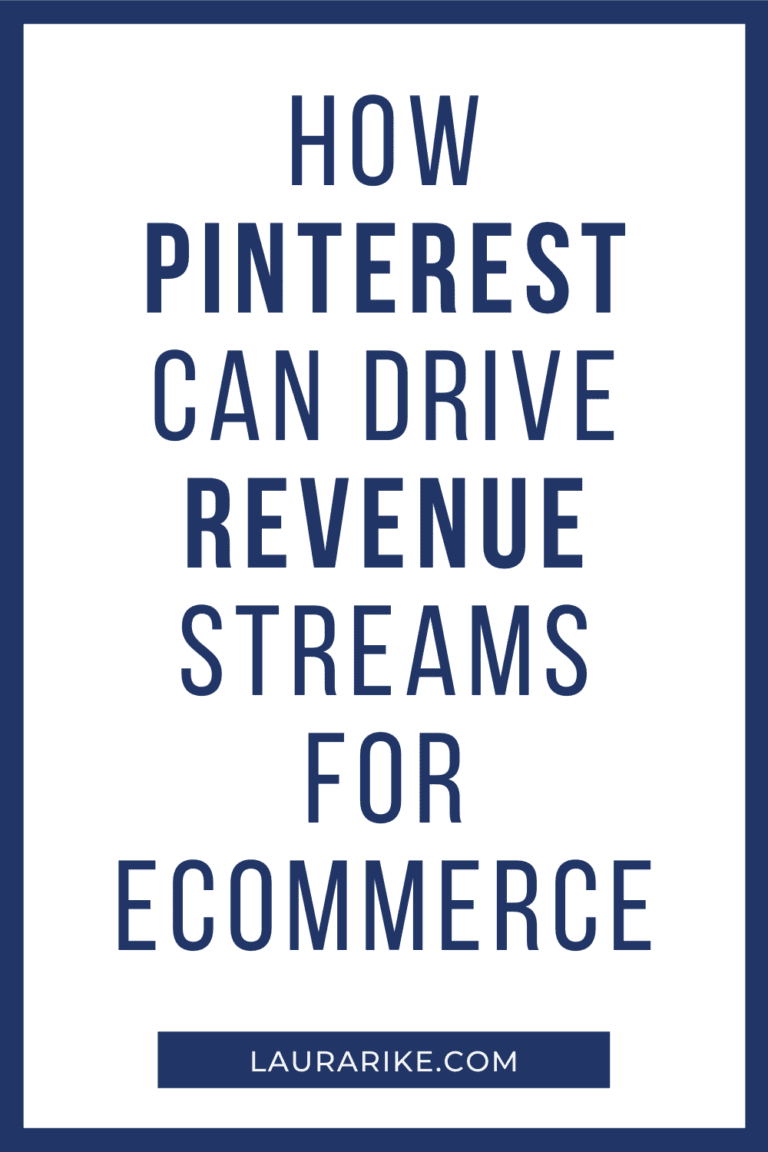 How do you sell on Pinterest?
There are a few main ways that people sell products on Pinterest, but it all starts with the same thing.
A high quality, beautiful, optimized pin.
First, you'll want a visually appealing photo or video of your product that will inspire your customers. Research applicable keywords for your product and include them appropriately in your title and description to increase your reach.
Once you've created and posted some quality pins, review the analytics to see which products do the best. You can use this info to feature those products on your website and make them more prominent and easier to buy.
You can also create Promoted Pins from these products and improve your reach to a targeted audience to increase your revenue.
Promoted Pin with Products
How do I use Pinterest to enhance revenue streams for ecommerce?
Be aware – not all of your pins need to link directly to a product. Gift guides, product round-ups and tutorials do very well on Pinterest and can be a great way to drive traffic to your site and increase conversions.
Another option is to create Shop-the-Look pins and tag the products included in the pin's graphic. This allows the pinner to click on any of the tagged products and be able to purchase them directly from your website.
Another simple option for selling products is using Rich Pins. Find more info about those here.
After you've set up your business account on Pinterest, you will need to verify your website with Pinterest. Once you've been approved and added the correct Pinterest tags to your website, the products on your page will show up as rich pins on Pinterest.
The product info from your website is synced with these pins so they have the latest info on pricing, product info and stock availability.
There is also the shop tab. If you are interested in a company's product, you can look directly at their Shop Tab for more information.
How do I get a Shoppable pin?
Another great option for eCommerce on Pinterest is using Shoppable Pins.
Once you've set up your business account, you can apply with Pinterest to create shoppable pins from your profile. Then you can use a third party app, like Shopify, to allow Pinners to purchase your products directly from your pins and without leaving Pinterest.
Are you interested in determining your own strategy for eCommerce and PInterest? Maybe you need to bounce ideas off someone? Or dive into your current strategy and come up with a game plan for how to stay on top of the changes? Maybe you have a big launch coming up and you aren't sure how to best leverage Pinterest.
Our team is here to help! Book a consultation so we can tackle your questions and maximize your Pinterest efforts to make the most of your time and strategy.