DISCLOSURE: This post may contain affiliate links, meaning I get a commission if you decide to make a purchase through my links, at no cost to you. Please read my disclosure for more info.
You've heard it time and time again: you need to be tracking your Pinterest analytics in order to create better pins. But what do the Pinterest metrics mean and which ones should you be monitoring closely?
Here's an overview of Pinterest analytics to get you started.
How do I use Pinterest analytics?
If you have a business account, you'll select analytics in the top left corner and click "overview." You can filter your content by several variables. Then scroll down to view your pin performance, including engagement and impressions.
You can view video analytics and check how well your ads and organic pins are doing.
If you don't know what your audience is responding to, then how do you know what to create to keep them engaged?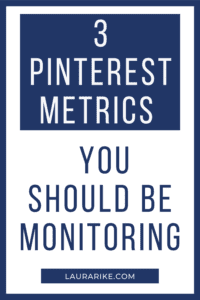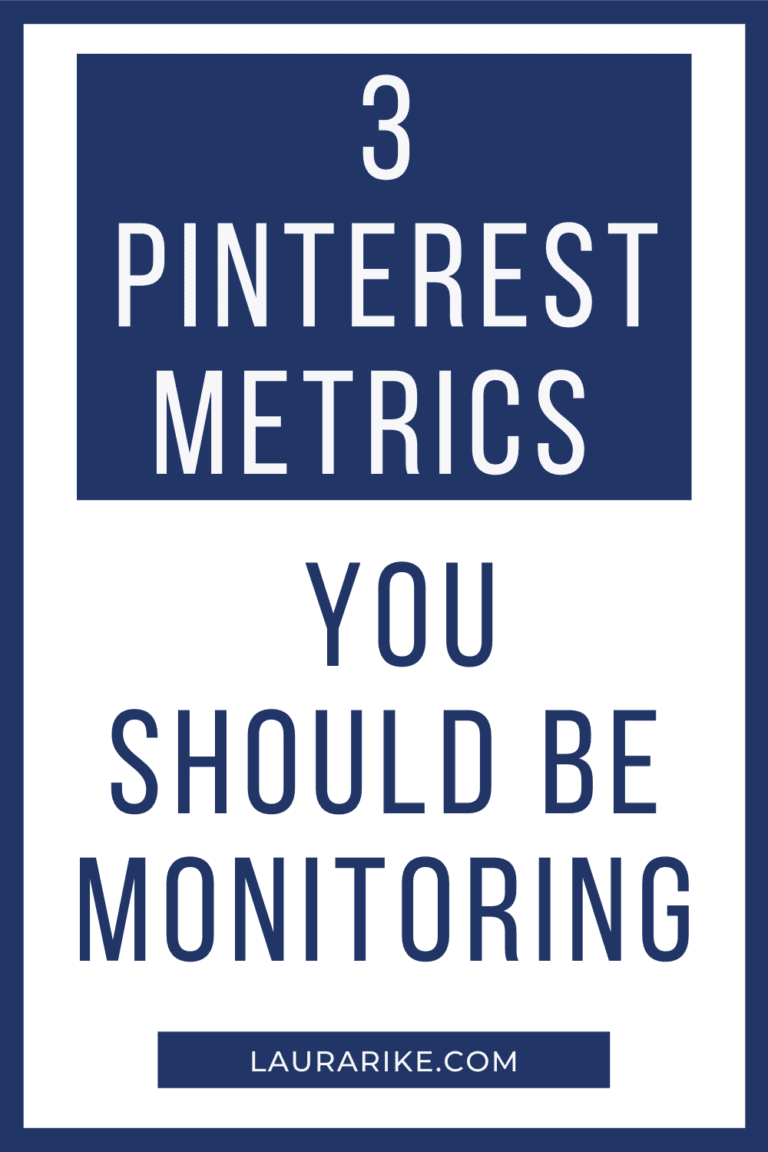 What Pinterest Metrics do I Track?
Most bloggers are focused on their Pinterest engagement metrics (how many saves, closeups, link clicks, and carousel card swipes your pins had) and impressions (how many times your pins were shown).
Here are the engagement metrics for our client Squishface Wrinkle Paste.
The top of the screenshot shows the overall numbers, but the dropdown on the left side shows the specifics by day for the engagement. This way we can see what days had really good engagement and can do a little more research to figure out why. For example: it could be we had a great graphic, keyword, or description that the audience responded to. We don't know until we dig a little deeper, but we do know that the content we were posting for this client had better results mid-April.
You can see the impressions for the same client followed the same trend. Most likely we had more engagements during that time because people were engaging with the Pin.
Another metric that we like to track is the individual Pin Stats.
This is important to watch because you want to make sure the pin is performing. If it's not getting impressions, saves, and clicks, then you'll want to change the graphic, description, title, or keywords – or possibly all of it – to see if it will perform better.
The more you review your metrics, the more comfortable you will become, and the quicker you will be able to determine what to change for better performance.
Pins that Rank
One thing to remember is Pinterest performs more like a search engine than other social media platforms, so you'll want to focus on your pins that do well in Pinterest searches.
To do this, look up the "all-time" section in your analytics to see which pins are ranked higher. Look for trends in these pins.
Is it the topic, the image, or the caption that helps these pins to do well?
Were you running an ad?
Did you have a really good, eye-catching headline?
Answering these questions and understanding the trends will help you improve your metrics and wow your audience!
Pinterest is not focused on follower growth, but it's still important to understand your demographic. For example, check which country your visitors are from and use that info to guide when you publish your pins, so they are fresh for the best time zone.
Why Pinterest Analytics?
Just because you think a pin should do well, doesn't mean it actually is one of your top performing pins. It can be surprising to find what actually resonates with your audience.
Reviewing your metrics regularly allows you to see what content you should be highlighting. You can even reformat your website to highlight the content and products that do well on Pinterest.
You should be reviewing your metrics monthly at a minimum, but weekly ideally.
If your traffic is dragging, maybe you need to try out some different ideas for your captions, or your graphics. Without reviewing your metrics, you'll have no way of knowing which content is connecting with your audience. Regularly viewing your metrics allows you to be strategic with your content and create what they respond to.
Do you need some help reviewing your analytics? Maybe you need some help diving into your current strategy to see what's not working (and what is!) Maybe you have a big launch coming up and aren't sure how to best leverage Pinterest.
I'm here to help! Book a consultation so we can tackle your questions and maximize your Pinterest efforts to make the most of your time and strategy.