DISCLOSURE: This post may contain affiliate links, meaning I get a commission if you decide to make a purchase through my links, at no cost to you. Please read my disclosure for more info.
Savvy entrepreneurs know that traffic (read people) is important. In fact, Google receives about 65,000 searches per day. But which is better: organic traffic or promoted pin paid traffic?
With businesses having different needs and different focuses, the road to getting the right kind of traffic is as varied as the business looking to get the traffic.
But there are some common points to consider as you head down that organic versus paid path. Let's start with some context.
What Is Organic Traffic?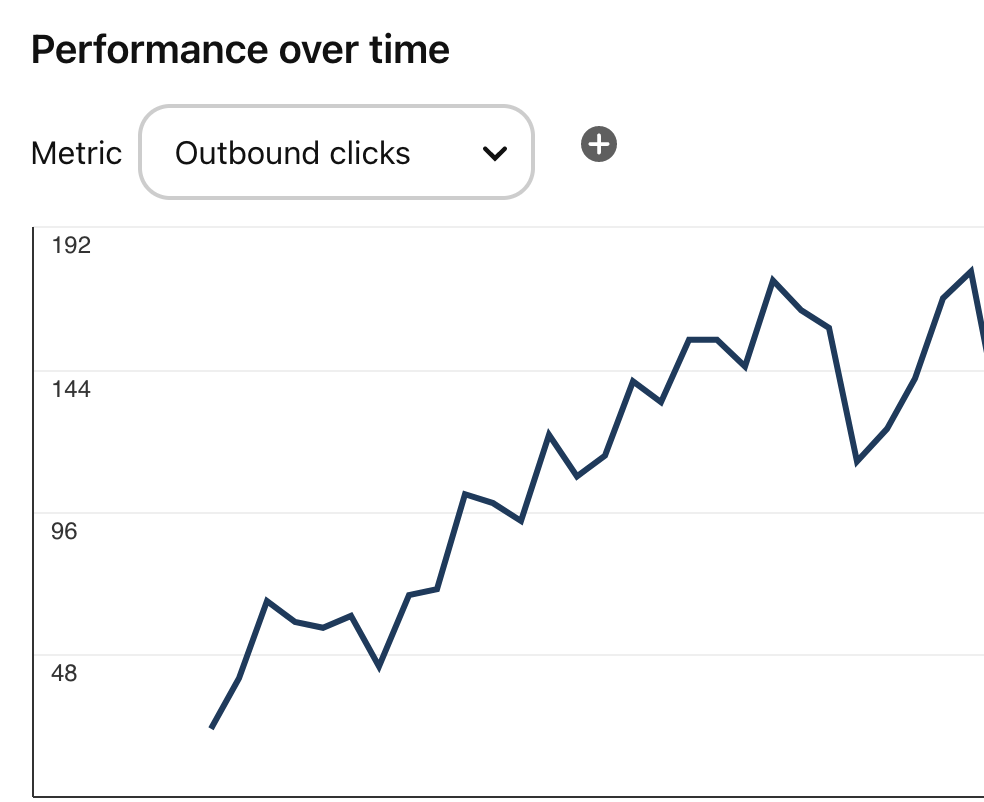 Organic traffic is the process of receiving visitors through your efforts in providing quality content with targeted keywords aimed at attracting your ideal audience.
In the right hands, it can take anywhere from three months to eighteen months to see results. But once it takes off, the visitors are usually more long lasting in their commitment to your business.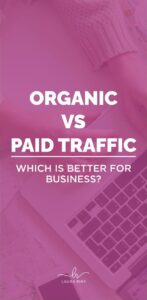 What are promoted pins?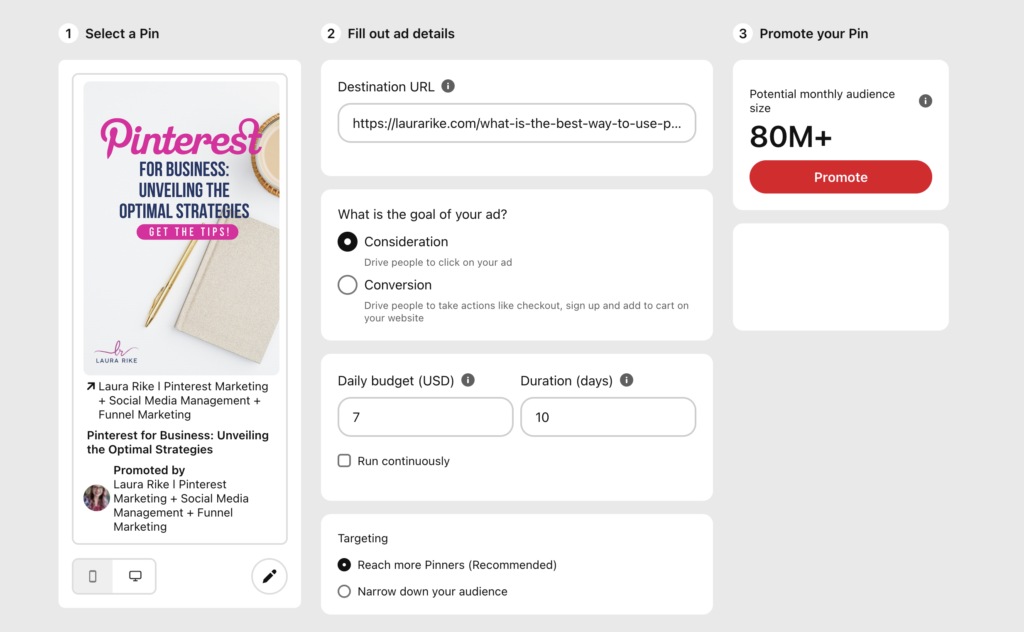 Pinterest promoted pins traffic is the process of receiving visitors through your efforts in creating a clear, concise, attention-getting ad with targeted keywords aimed at attracting your ideal audience.
In the right hands, it can lead to nearly immediate results or be a total flop. Once it takes off, results tend to be more time-limited – often working for only as long as the ad is placed.
How Do You Know Which Traffic To Use?
To carve a path right for the traffic in your business, start here:
Step 1. Assess Your Time Budget
Before heading down one path or another, it is important to assess two time factors:
A. how quickly do you need the traffic, and
B. how much time can you commit?
Organic Traffic
Organic traffic, on the other hand, done right has the ability to generate loyal results but takes longer to achieve. Here, too, the key is knowing how to do it right.
It requires consistent commitments of time measured out over a longer course (not bursts) creating content rich with the right words that are responsive to search queries and receiving links from other authoritative sites (think influencers and established businesses) to your content.
It also attracts people in your funnel who are searching for solutions. And, as they say, an education consumer is good for your funnel.
Promoted Pin Traffic
If you need traffic urgently, promoted pins done right has the ability to generate fast results. The key, of course, is knowing how to do it right.
Inexperienced advertisers can spend a lot of money without generating results because they often throw up one ad last minute and expect people to buy. It doesn't work that way.
Promoted pin traffic also requires a surge or burst of time commitment all at one time. It takes time and attention to create multiple ads, split test them, watch results, know what to turn up higher or shut off, and the back office set up that you're driving people towards. It's not something where to start you turn it on and let it run (that can happen later, but not at the beginning).
Paid traffic lets you find those who were not yet solution aware and get them to take faster action than they likely would have done with a more measured education phase. This allows you to reach people at a different place in your funnel than those who are searching for a solution.
So know what your 'deadline' is and decide whether you want to commit a sudden burst of all-hands-on-deck time or time drip-fed consistently over a longer haul.
Then choose one that fits with that deadline.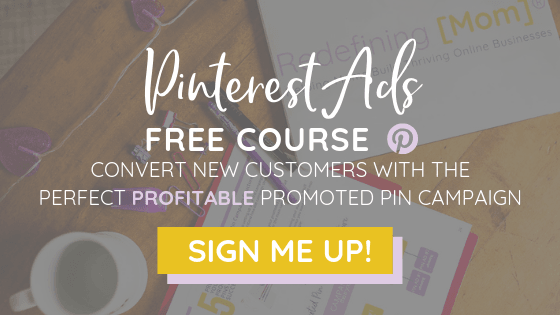 Step 2. Assess Your Ad Spend Budget
Just like no two businesses are alike, no two budgets are alike either.
Those who have more to spend can more easily incorporate ads than those on a tight budget.
Organic
With organic traffic, you can do it with no upfront cost involved if you do all of the content creation.
There can obviously be the cost involved of getting someone to assist – or handle – providing consistent high quality content.
Usually, the content needed to attract organic traffic becomes a business asset from the moment it is created. It is something you can refer to, update and build on over time.
But there is a hidden cost with organic traffic – the cost of lost opportunity. Make sure you know what this factor is for your business and factor that in your budget too.
How much does it cost to promote pins on Pinterest?
So we're clear at the start, part of the budget influencing factor for paid traffic needs to be about how effective you have already been in getting positive paid traffic responses.
If you are new to paid traffic, know it will take some time and money to get the algorithm to find your audience, to uncover the right audience, to select key words you can go after, and to test, test, test.
Experienced marketers factor the cost of the ad ramp up components, not just the cost of a winning ad, into their budget.
That means that your budget isn't just the cost for you running a winning ad. It's also a budget that allows you to test multiple ads to find your high converting winning ad with your winning audience.
Also know that with ads, while you might be able to use a winning ad as a kind of template, usually they don't become an asset with a valued shelf life. After a period of time you will likely have to retire them.
As you consider your budget, get clear on how much budget you have to work with and how much of that can be devoted to ad creation, ad testing and ad presentation.
Step 3. Assess Your Skillset
In both instances – organic and promoted pin – you will need to build some creatives. For organic, this is in the form of content. For paid, this is in the form of ads.
You can obviously hire someone to do this. Hiring someone with experience who can get results can be a game changer for most businesses. And while doing so will cost you upfront, if you can stomach allowing for the time it takes for organic words to rank or paid ads to click with the algorithm, likely it will get you more highly effective results in the end.
To get results with organic traffic, you will need skills in such things as Search Engine Optimization (SEO) and keywords, creating high quality content, ranking, and getting indexed.
To get results with paid traffic, you will need skills in keywords, creating high converting ads, split testing ads and demographics, and understanding how paid ads works on the platform you are using.
Now that you have assessed where you and your business are in time, money and skill commitment, it's time to unveil the answer.
Which kind of traffic is better for your business: organic or promoted pin traffic?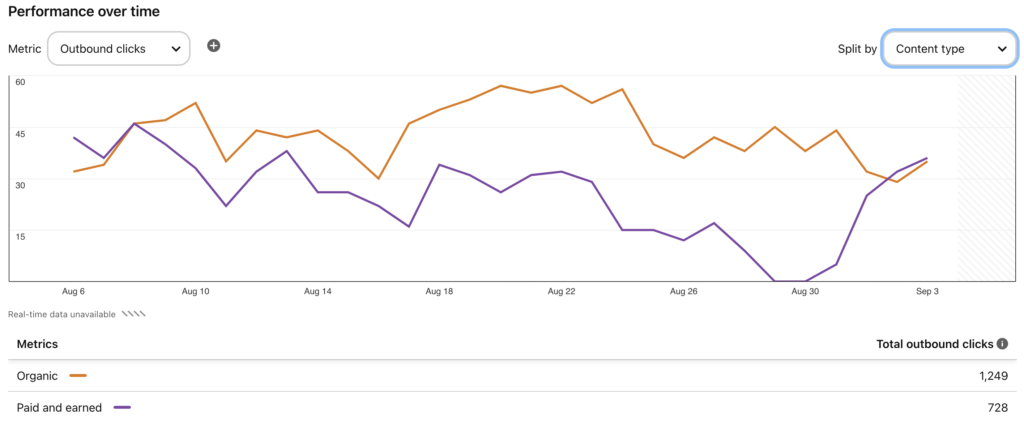 The surprising answer is: both.
When your business is creating a long term asset of consistent high quality content rich in words your ideal audience is searching for … and your business is reaching out through shorter acting ads targeted to your ideal audience, you gain a momentum that one of the traffic sources alone doesn't provide.
Using both organic and paid traffic lets you have loyal customers for the long haul while creating cash flow now. Marketing for both organic and paid also allows you to create content assets and ad templates from your winning pieces.
And mostly, it allows you to serve your audience in all places in the funnel.
If you'd like to explore having us guide you on your organic traffic or paid traffic build, reach out here.'