DISCLOSURE: This post may contain affiliate links, meaning I get a commission if you decide to make a purchase through my links, at no cost to you. Please read my disclosure for more info.
How important are followers and should you consider the strategy to buy pinterest followers? This is a burning question that we often get from our clients and in the Facebook Group.
It seems like this is being emphasized again with the new "follower" button. Followers do matter, but they are not as important as you think.
It's not the number of followers that matter, but the engagement. Pinterest pays attention to how engaged your followers are with your content. You want an authentic audience. Here's how to build a following on Pinterest.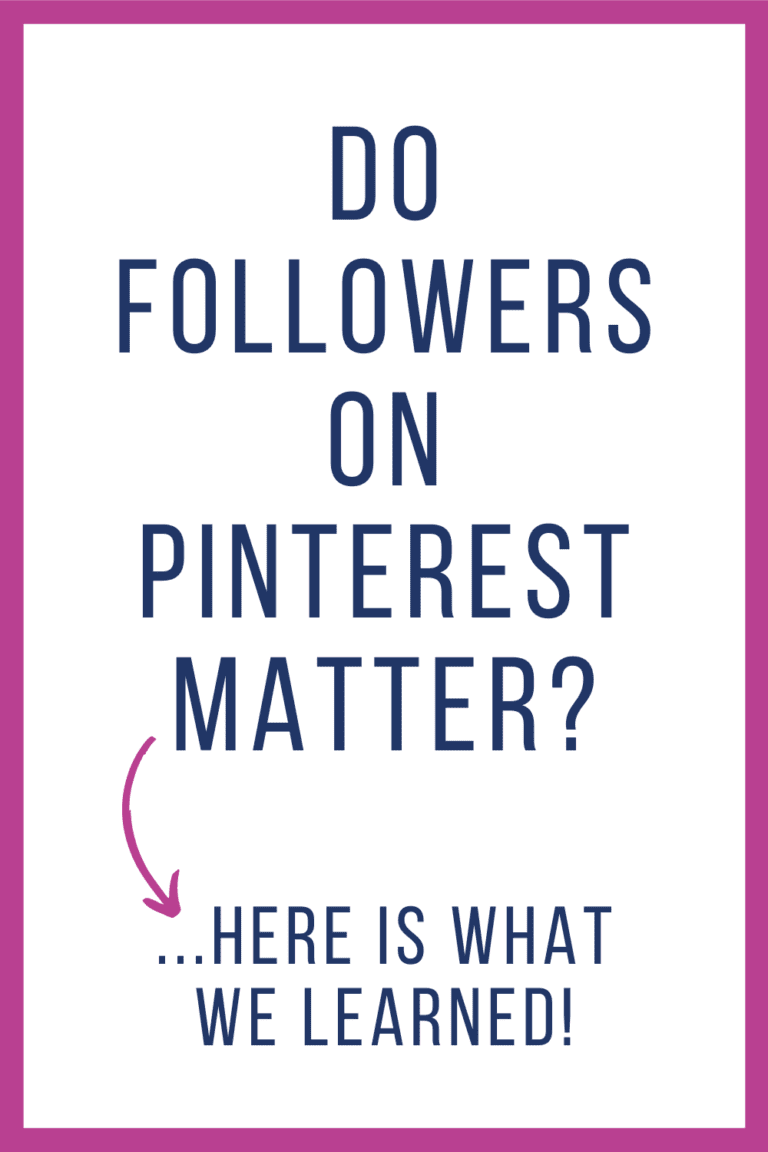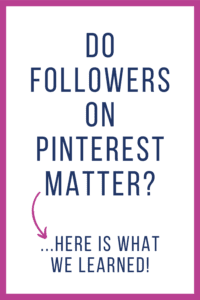 Do Followers Actually Matter?
The simple answer is yes, followers are important on Pinterest. More followers can mean more eyeballs on your content. But followers aren't the most important metric for driving traffic to your website and I definitely would NOT suggest the drastic harmful strategy to buy pinterest followers.
If you have a smaller follower count, you can still have a significant number of page views simply because your typical Pinner is not committed to a certain brand or company. They are looking for inspiration and new ideas and they're willing to click on whatever inspires them the most. That can be your content or product.
What you want to focus on is having engaged followers. You want Pinners who like your content so much they're willing to share it or pin it. Pinterest takes notice of this and in turn, will make sure more Pinners see your pins.
For example, ClickFunnels has a lot of followers, but they are also engaged followers. They are consistently sharing their content and engaging with their pins. So, Pinterest shows their content to more people.
How to get followers on pinterest
If you're looking to build your following, the first place to start is with your content. You want to have compelling content that solves a problem or makes life better for people. When you are creating pins for your content or product, you want beautiful images and easy to read text with compelling headlines and captions.
Join Pinterest groups to share your Pins and find other pins to share. If you're using Tailwind, you can participate in Tailwind tribes which allows you to find other Pinners in your niche. You can share your content with the group and also find applicable content to share with your audience.
Ask for people to follow you on Pinterest, but please DO NOT buy pinterest followers. If you have an Instagram or Facebook account, ask your followers to connect with you on Pinterest. Share a swipe up link to your Pinterest boards on your Instagram stories. In your email newsletter, include a URL to your latest blog on Pinterest.
How do I get noticed on Pinterest in 2020?
Pinterest's latest algorithm will focus on new and relevant content. That means you should take the time to create new images, new captions, and news headlines. Refresh your old content on your blog and write new content to pin.
Pinterest is recommending fewer pins per day, so spend your time making sure your pins are high quality and relevant to your audience by using appropriate keywords.
How to get more followers on Pinterest
So, are you wondering if you need to make some improvements to your Pinterest account and strategy to get more followers and engagement? Overwhelmed with where to start?
A Pinterest Audit is just what you are looking for!
With a Pinterest audit, I take a close look at your overall Pinterest strategy and account to give you a clear picture of where you need to improve your Pinterest strategy.
Every Pinterest audit is tailored to the individual content creator or brand. The finished Pinterest audit can include items such as:
Establish your goals
PDF breakdown of every board and areas for improvement.
Analysis of your daily pinning strategy.
Individual board optimization, group boards, profile optimization, boards that need to be added or removed, scanning of the recent few hundred pins to check for issues like spam, and more.
Analysis of group boards and Tailwind Tribes.
Analysis of what type of content resonates the most with your audience on Pinterest, for future content planning.
Suggestions for changes to pin graphics based on what your niche engages with, with examples or even layered PSD custom branded templates.
Custom content for descriptions, board titles, keywords and more to use for your specific niche
List of actions to take immediately.
GET IT TODAY FOR ONLY $197
Originally $297