DISCLOSURE: This post may contain affiliate links, meaning I get a commission if you decide to make a purchase through my links, at no cost to you. Please read my disclosure for more info.
As a rogue Pinterest Powerhouse I absolutely love numbers, stats, and celebrating wins! So, I decided, I'm pulling the curtain back for you to show you the exact numbers we hit for our clients in May 2021. This month, we started using pinterest video in many of our clients' idea pins.
One client, a food blogger, saw a huge benefit using this new feature. The first idea pin we tested using her recipe video content went "viral", gaining her 14k saves, 370 followers, and 848 profile visits.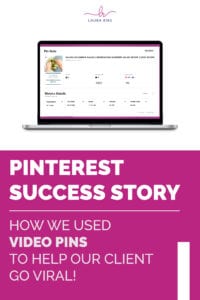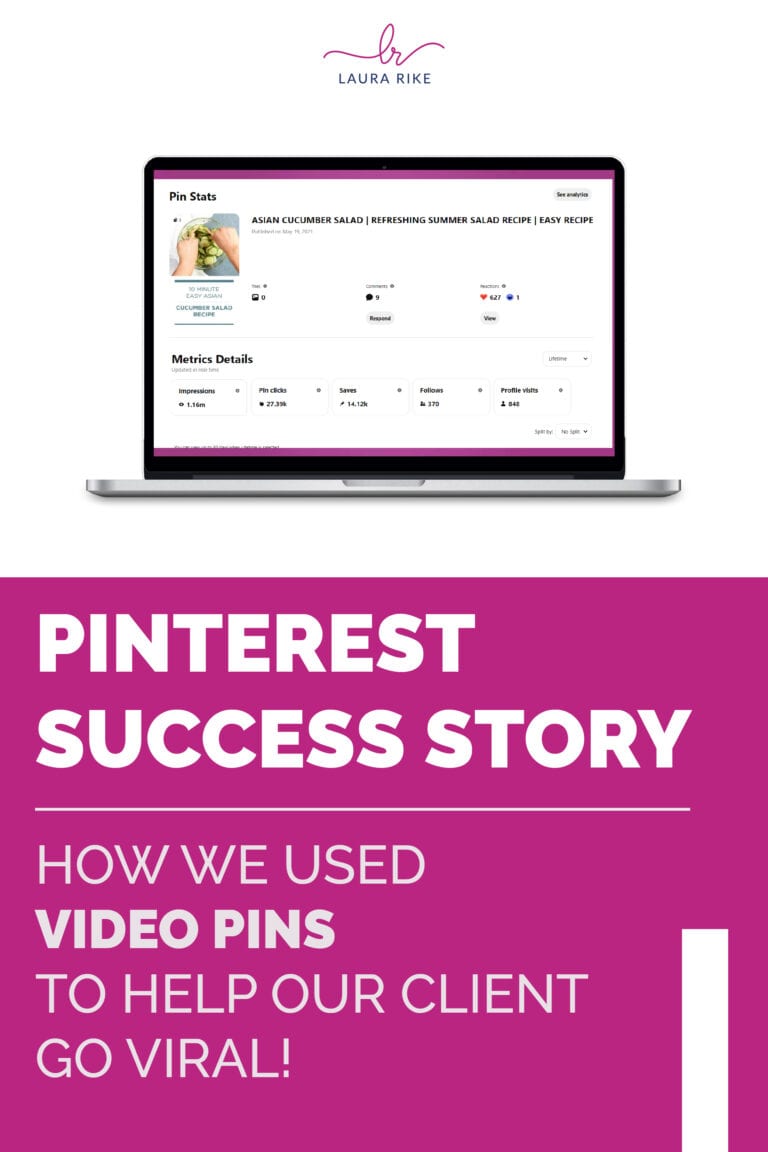 Although we couldn't link to her content using this pin format, as the analytics show, she still received high engagement and profile visits that could convert to website visits!

Pinterest Video as an Idea Pin:
Maybe some of you are already on Pinterest but not sure of the true possibilities of the platform. Or you are just starting out and need some motivation to see the potential of the platform. The important thing here is that you know there is something more… and you are ready to have the Growth to Greatness system that will allow you to make it happen.
For Organic May 2021:
Monthly Views: 35,335,822
Impressions: 39,187,340
Saves: 186,928
Clicks: 274,603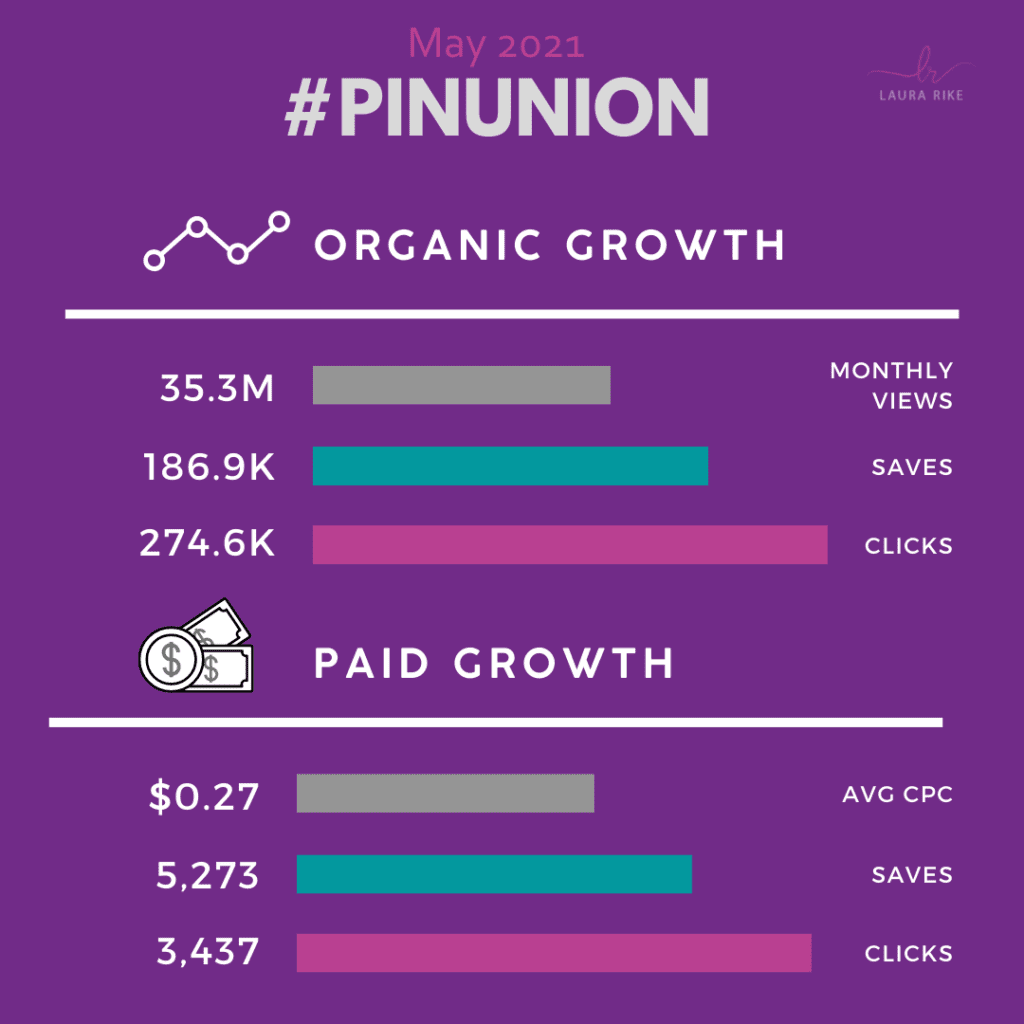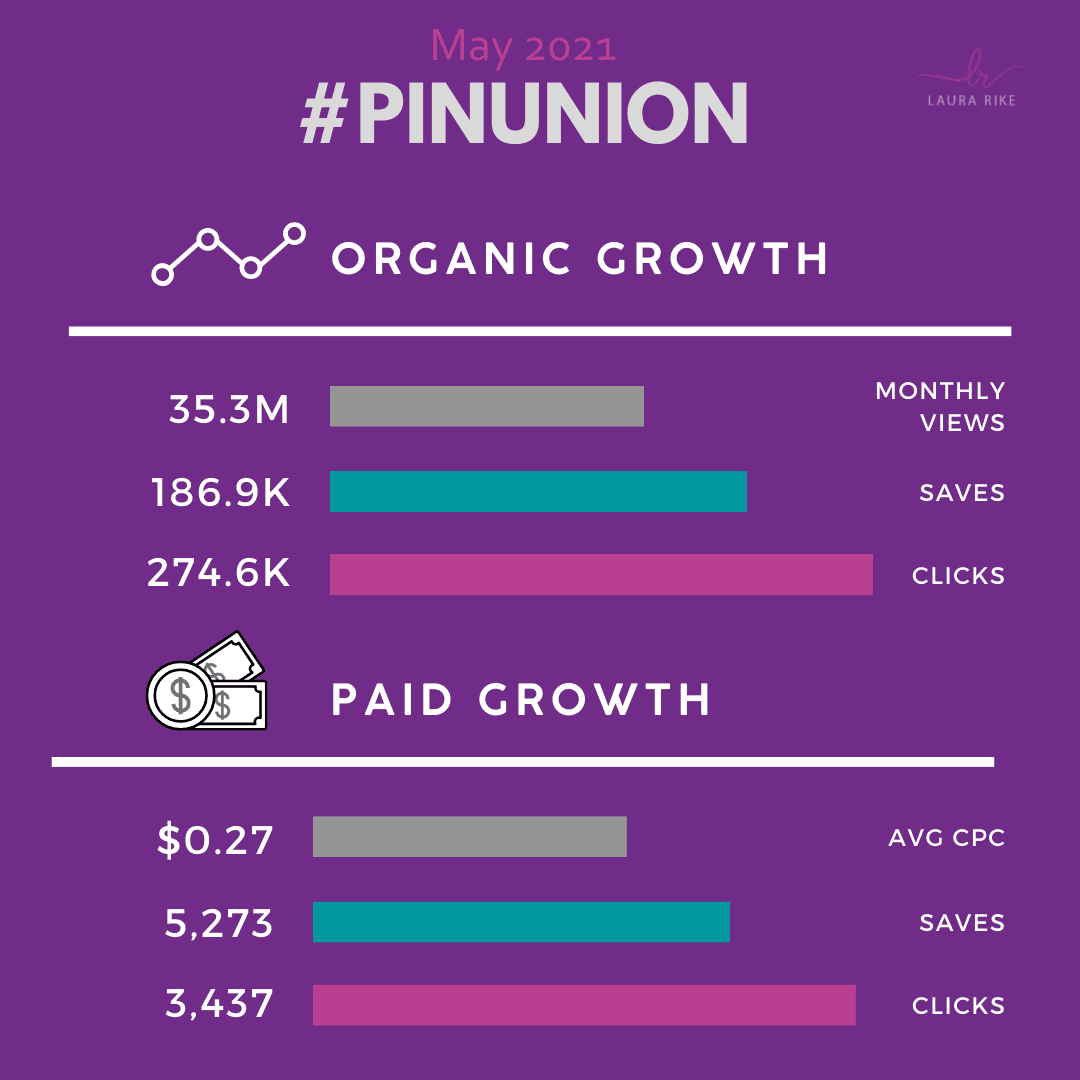 For Paid May 2021:
Impressions 2,270,892
Saves 5,273
Clicks 3,437
Avg. CPC $0.27
Avg. CPM $5.26
Full Month Ad Spend: $1,848.33