DISCLOSURE: This post may contain affiliate links, meaning I get a commission if you decide to make a purchase through my links, at no cost to you. Please read my disclosure for more info.
One of the primary benefits of using Pinterest to promote your podcast is that it has a huge community that caters to a vast number of interests.
This means you have a ready-baked audience for just about whatever topic your podcast covers.
In today's article, we'll be giving you some pro podcast solutions that will help you use Pinterest to advertise your podcast.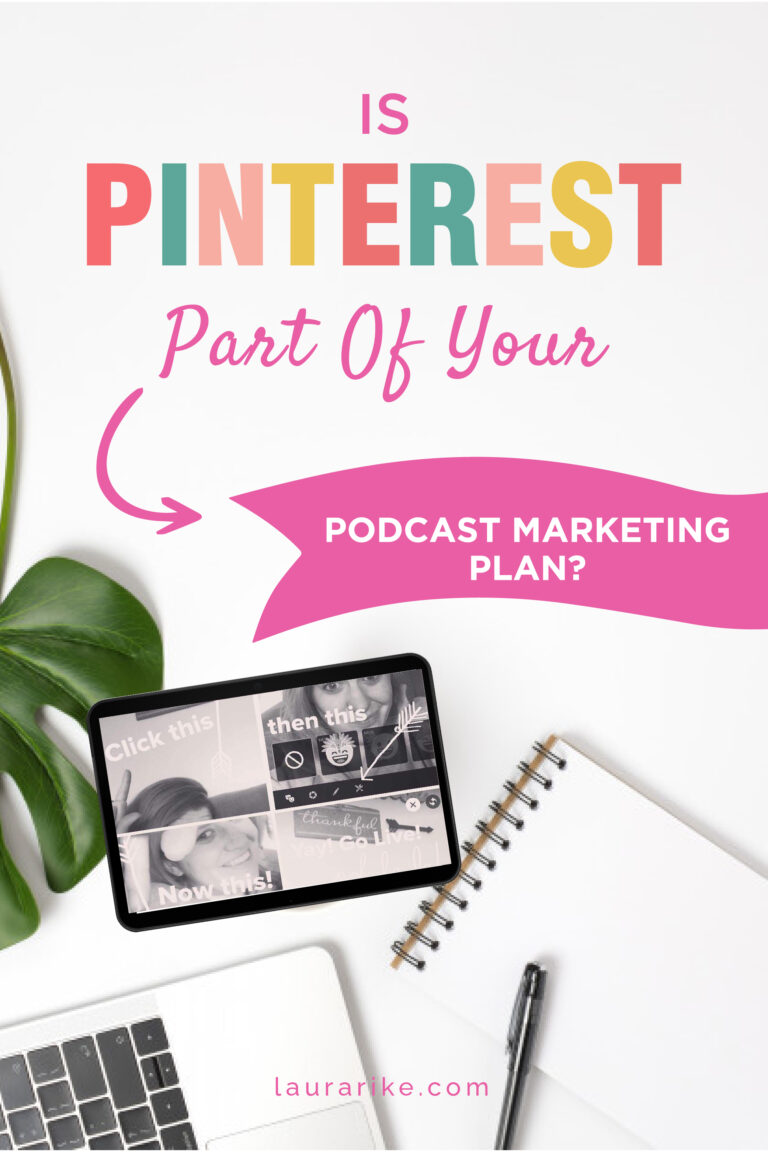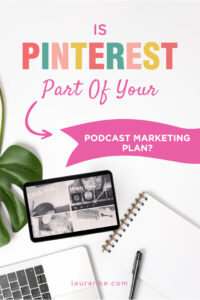 Pinterest is a search engine
The first thing to understand about Pinterest is that it's primarily a content search engine.
This means your first step in marketing your podcast on Pinterest should be to use effective SEO, or search engine optimization, to make sure your pinned podcast is as visible as possible.
If you're wondering how effective SEO could be, it's worth remembering that Pinterest users conduct over 2 billion monthly searches on Pinterest.
Consistency Is Key
The first step to marketing your podcast on Pinterest is to understand how the search engine ranks your content. The Pinterest search algorithm uses a range of factors for ranking your pin, including Domain quality, Pin quality, and Pinner quality.
All of these evaluations are based on the quality and consistency of your pins. Having a realistic content calendar is vital to making sure you are posting quality content on a consistent basis.
Your content calendar sets out when you plan to post content and keeps you producing and pinning content on a regular basis.
This will improve your Domain quality, Pin quality, and Pinner quality in the eyes of the Pinterest search algorithm, meaning your pins will rank higher in search engine results.
Size Images for Pinterest
The ideal Pinterest image size is 1000 x 1500px and an aspect ratio of 2:3. Making sure all the images you use in your pins are this size makes sure all your pins look consistently appealing and professional.
If you feel like larger images disrupt the feel of your post, remember you can always hide them.
Label Images With Keywords
While the Pinterest search algorithm uses a range of factors for ranking your pin, the easiest one to influence is "topic relevance." You can influence how relevant Pinterest thinks your pin is through the use of keywords and hashtags.
The trick to using hashtags and keywords is not to be too generic. With 459 million monthly active users, even the most niche Pinterest communities have thousands of users. Be specific with your pins to attract a specific audience.
Associate Each Pin with a URL on a Website
Since you can't upload your podcast straight to Pinterest, you'll need to add a link to where you normally host your podcast to your pin
Add Keywords to Each Pin Description
As with your images, you'll want to add relevant and non-generic keywords and hashtags to your pins in order to increase your topic relevance.
How You Can Use Pinterest to Help Your Podcasting
Alongside using SEO to get your posts ranked, there are some tricks you can use to improve your Pinterest content
Write great show notes
Convert you show notes into something more concrete and use them to add value to your pins. People always want to keep behind the curtain and see how podcasts get made in the first place.
Don't rely solely on transcriptions
Not everyone is going to want to read a long-form transcription. While these are great for adding SEO-friendly content, don't mistake them for the kind of content most of your audience will want to read on a regular basis.
Make listening easy in the post
Investing in a custom player means that your audience doesn't have to move to a different site in order to listen to your podcast. They can just listen to it straight from your pin.
How to Convert Your Website Traffic
Ideally, you'll want your Pinterest pins to drive traffic to your website and there are a few thighs you can do to make that more likely to happen.
Make subscribing easy in the post
Make it as easy as possible for your Pinterest audience to subscribe to your website or podcast as part of your pin. Make sure the subscription link is clear and that you include one in every pin.
Have a call to action
"Like and subscribe" might have become a trope, but there is a reason that calls to action (CTAs) are a part of most successful podcaster's signoffs.
You don't need to bombard your audience with CTA's, but including one to two can remind people to subscribe or visit your site.
Use Pinterest for Your Podcast
Pinterest is an excellent resource for bringing traffic to your site and getting new listeners for your podcast. By following our guide, you'll be able to take simple and easy steps to increase your audience.