DISCLOSURE: This post may contain affiliate links, meaning I get a commission if you decide to make a purchase through my links, at no cost to you. Please read my disclosure for more info.
Feeling a little overwhelmed by the idea of diving into a new marketing platform? Fear not! in this post, I am sharing actionable tips that will help you conquer the learning curve of Pinterest with confidence. Picture this: a few weeks from now, your Pinterest account is optimized, and your pins are gaining traction like wildfire. You're thrilled by the increased traffic and engagement, and you can't wait to see where this platform will take your business. Let's dive in help you overcome your Pinterest overwhelm.
Listen to a Podcast Episode on This Topic
Building a Strong Foundation
Embarking on a new adventure can be daunting, but remember, Rome wasn't built in a day. Take a deep breath and break it down into manageable steps. Start by creating a business account on Pinterest so that you can gain access to powerful features like analytics and promoted pins. Next, spruce up your profile description with strategic keywords to clearly communicate your brand's identity and how you can serve your target audience. Don't forget to add your website and social media links to make it easy for visitors to connect with you. Lastly, create boards that resonate with your brand and niche. Think of them as your virtual showcases, attracting like-minded followers and increasing engagement. Whether it's sustainable living, beauty tips, or fashion inspiration, let your boards reflect your expertise and captivate your audience.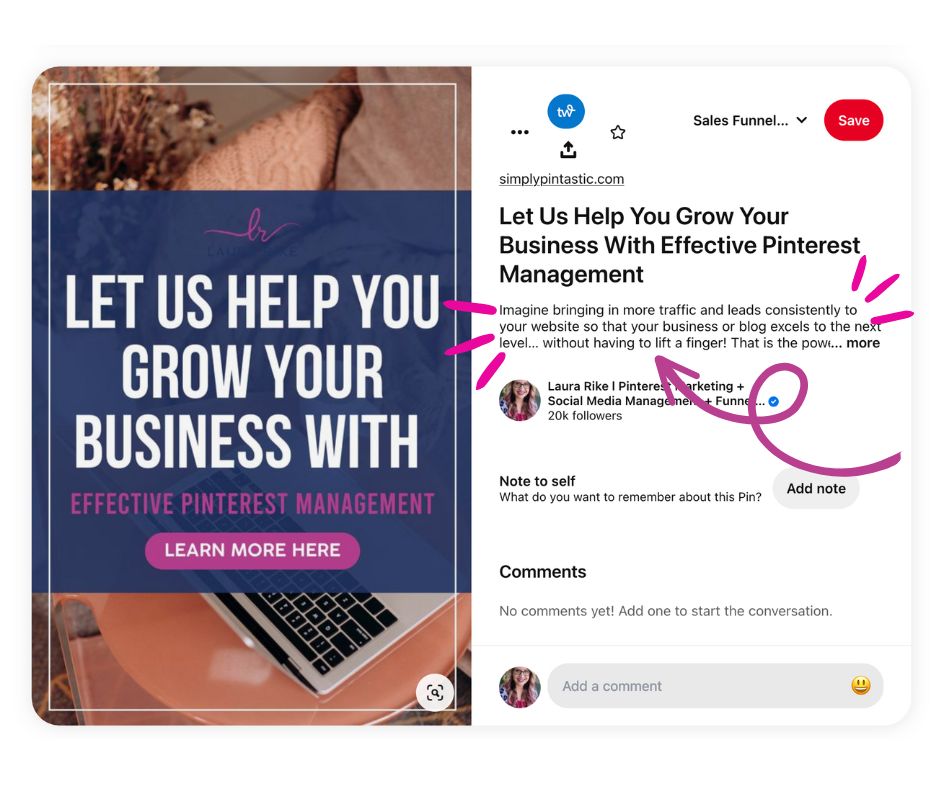 Grabbing Attention on Pinterest
Pinterest is a search engine full of eager pinners seeking inspiration and solutions. It is so important to harness the power of keywords by infusing them strategically throughout your profile and boards. Use resources like trends.pinterest.com to stay on top of trending keywords that align your content with what your target audience is searching for. Your goal is to stand out in the ever-scrolling Pinterest feed. Create visually appealing pins that catch the eye and compel users to click. Be sure to add compelling text overlays that speak directly to your audience, highlighting the benefits and value of your offerings. By strategically using keywords and captivating pins, you'll increase your chances of attracting clicks, engagement, and conversions.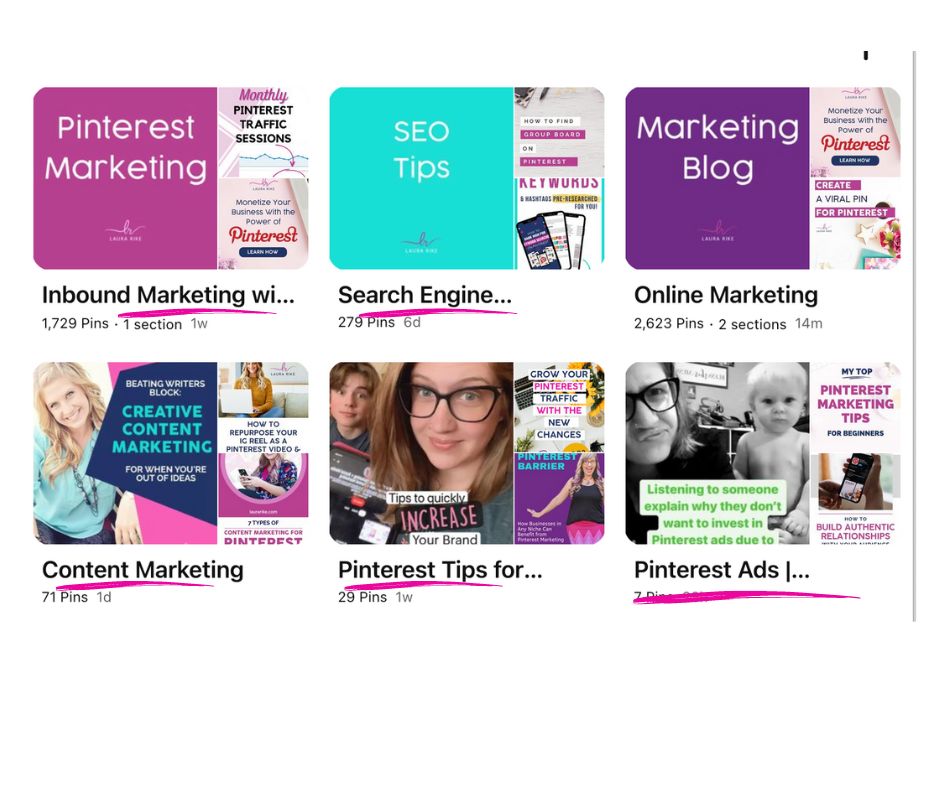 Elevate Your Strategy
Ready to take your Pinterest game to the next level? I would love to help! My team and I stay on top of Pinterest's ever-evolving landscape. When you work with us, you'll save time, avoid pitfalls, and learn insider tips for creating high-performing pins, optimizing your boards, and driving traffic to your website or online store. With the rise of e-commerce and online shopping, now is the perfect time to embrace Pinterest's marketing potential and elevate your business.

The Final Pin Drop
Don't let fear or self-doubt hold you back from exploring new marketing avenues like Pinterest. With the right strategies and a dash of confidence, you can overcome the Pinterest overwhelm and tap into the vast potential of this platform. Start by building a strong foundation, incorporating strategic keywords, and creating captivating pins. And if you're ready to take it up a notch, book a strategy call and let's chat about it. Users on Pinterest are waiting for you to show up, so let's embark on this exciting journey together!