DISCLOSURE: This post may contain affiliate links, meaning I get a commission if you decide to make a purchase through my links, at no cost to you. Please read my disclosure for more info.
Is Having a Website Essential to Use Pinterest?
If you are looking to use Pinterest to start or grow your business, you might wonder if you need a website. This is one of the most common questions we hear. You have probably heard about the benefits of Pinterest and you want to maximize this for your business.
The good news is that you do not need a website to use Pinterest to grow your business; however, the true benefit of using Pinterest is driving traffic from Pinterest to something related to your business.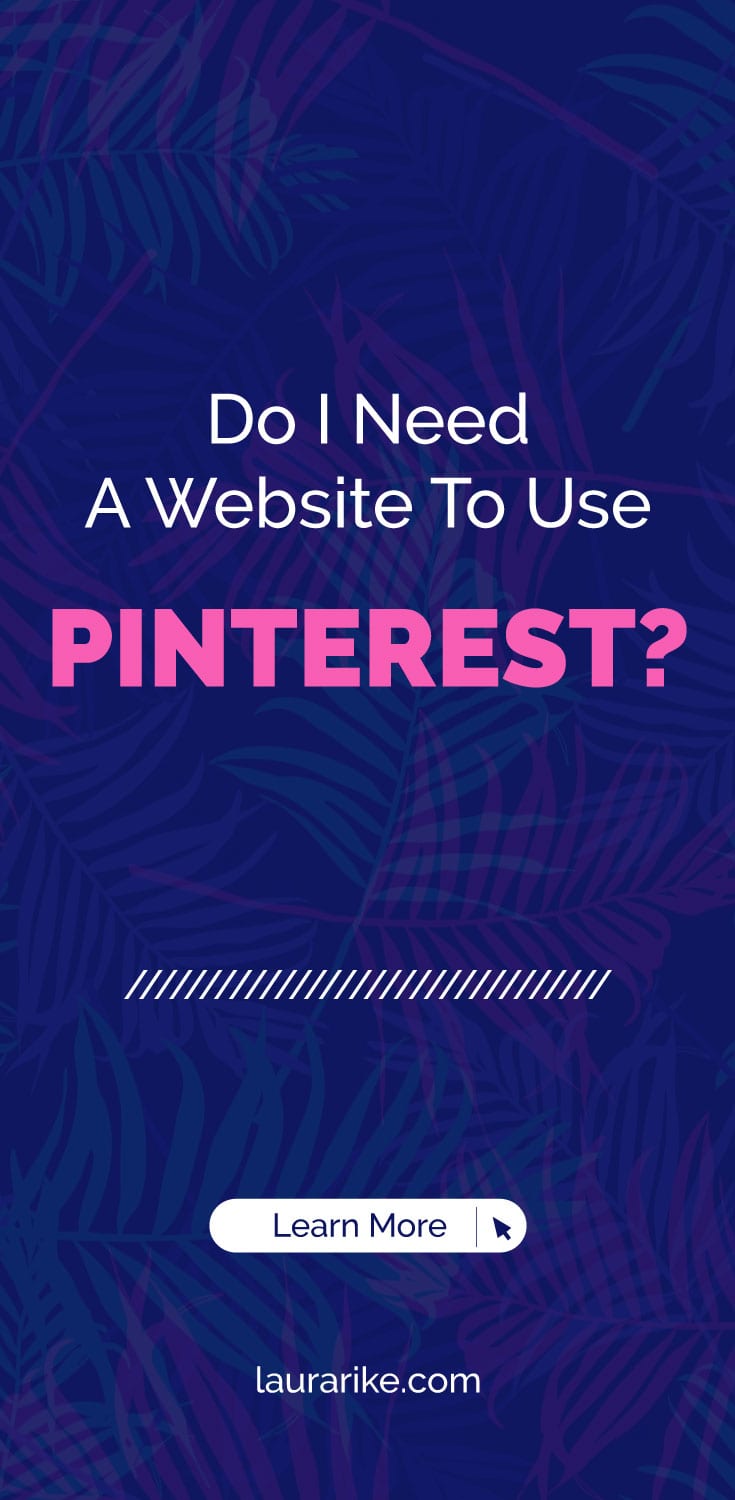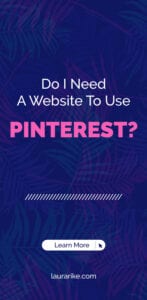 What Is the Best Way To Use Pinterest?
The best way to use Pinterest is to be consistent. Pinterest is a search engine and search engines like consistency. Therefore, pin constantly using a helpful scheduling app.
You also need to have a defined strategy. Pinterest can drive traffic almost anywhere but you should tailor your strategy to your end game.
Finally, you should also grow your email list. When you have followers, you can let them know when you post something new on Pinterest. This can be used to help you build rapport with potential customers and drive traffic to your target.
How do I Sell on Pinterest Without a website?
If you want to sell something using Pinterest without a website, then you need to have a way to drive traffic from Pinterest to a location where your customers can buy something. In order to drive traffic somewhere, Pinterest needs a URL. Some of the popular ideas include:
Driving traffic to your YouTube channel
Driving traffic to your social media pages such as Facebook or Instagram
Making affiliate sales that linking pins to targeted products
Building landing pages for an email platform and driving traffic there to collect contact information
These are a few of the top ways that you can sell on Pinterest without a website.
Should I claim my website on Pinterest?
Eventually, you will want to claim your website on Pinterest. Some of the reasons why include:
You can check analytics to see how your website is doing
You can add a profile picture to your pins
You will position yourself as an expert in the industry
Therefore, you want to claim your website eventually through Pinterest.