DISCLOSURE: This post may contain affiliate links, meaning I get a commission if you decide to make a purchase through my links, at no cost to you. Please read my disclosure for more info.
Every company wants to see growth. It's a sign that what we are doing, our marketing efforts, our outreach, the time we spend online is "working."
If used correctly, Pinterest can do all those things: increase your following, drive traffic to your website, and build your email subscriber list.
Pinterest is as much of a search engine as it is a social media site. In fact, it is one of the leading global drivers of web traffic. It is among the fastest-growing web platforms out there today! It's a great platform to get fresh eyes on your content!
And it's possible to do it all organically.
What is organic growth on Pinterest?
The purpose of any online platform is to build a community of loyal followers and customers by posting relevant content and then interacting with those followers to create deeper relationships.
Pinterest is no different.
Growth on those platforms is either organic or inorganic. When your growth is organic, it means you are building those relationships naturally without any ads. You are consistently and strategically posting new Pins, creating new boards, sharing eye-catching images, and writing brilliant captions.
You are reaching more people because you have a solid strategy in place, not because you are paying for higher reach.
When you are growing your following inorganically, you are using ads, Pay-Per-Click advertising, joint ventures, etc.
There isn't a right or wrong way to grow your business and there is a place for both types of growth. In fact, oftentimes, marketers miss the organic growth opportunities that could propel their business forward.
Why does organic growth on Pinterest matter?
Pinterest drives three times MORE web traffic to other sites than Twitter, LinkedIn, YouTube, and Reddit combined! So does organic traffic matter on Pinterest? Absolutely!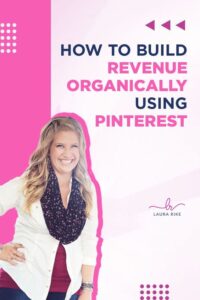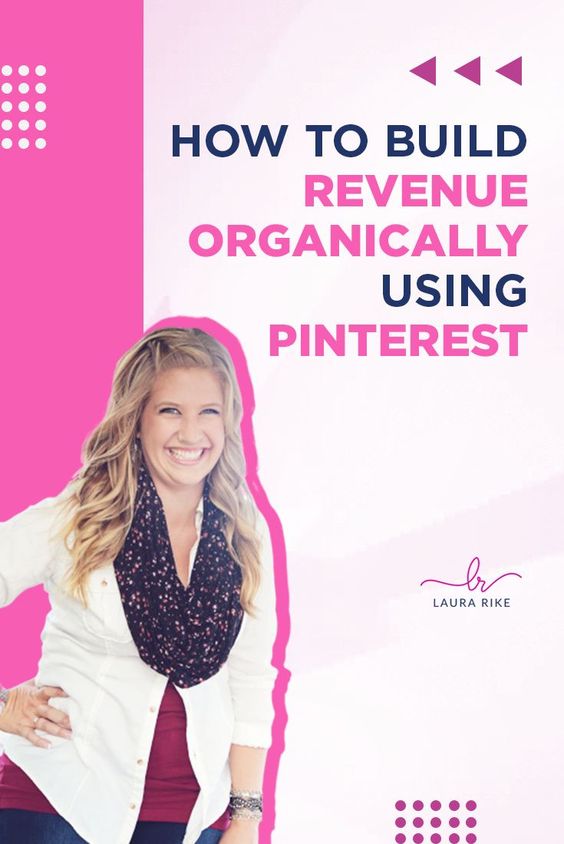 Here's why:
Organic traffic builds your brand presence
Pinterest is a great way to engage with your audience. It's a great platform to prove to your audience that you are an expert in your field and worth following.
To do that, you will want to engage your audience, Pin consistently, and get to know your followers. When you re-pin your follower's pins, they will most likely start following you too.
Organic traffic has a longer "shelf-life"
Because the content that you are sharing organically is most likely evergreen (meaning it's relevant for a long time), you will experience a spike in traffic long after you first post it.
Organic and evergreen traffic is great for SEO because, with the right keywords and description, users will discover and re-pin your content for a longer period of time. The more traffic you drive, the higher it ranks in a search, so you can continue driving traffic to your website. It's a never ending loop of Pintastic-ness!
Sometimes people wonder if organic growth is slower. Yes, it typically is. But it's because it's a more deliberate process. However, growth is usually done at a more sustainable pace.
Organic traffic boosts your validity
Friends trust what other friends post online. 84% of people trust online reviews as much as their friends. If your friend shares a recipe on Pinterest or a Pin about a better way to budget, you are more likely to read more because a reliable source shared it.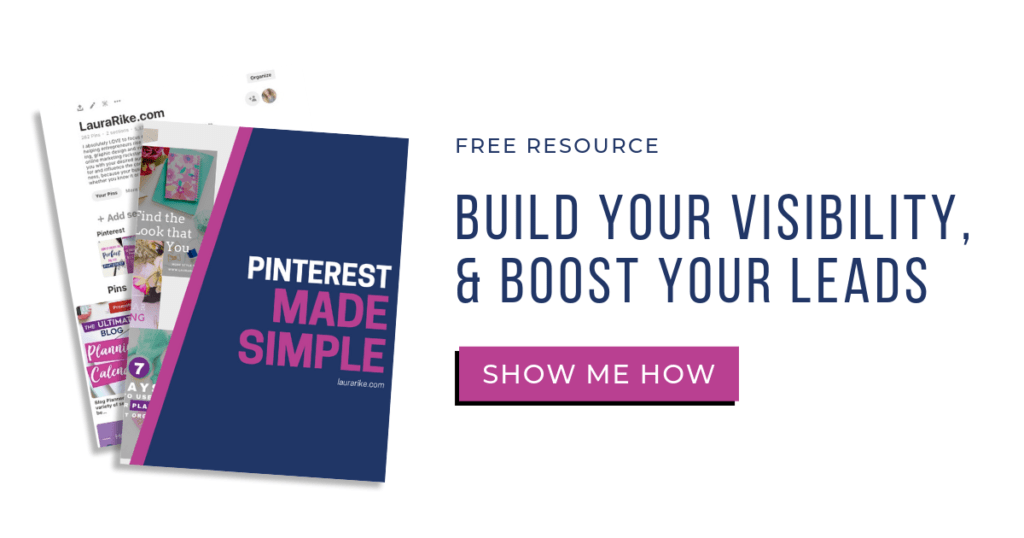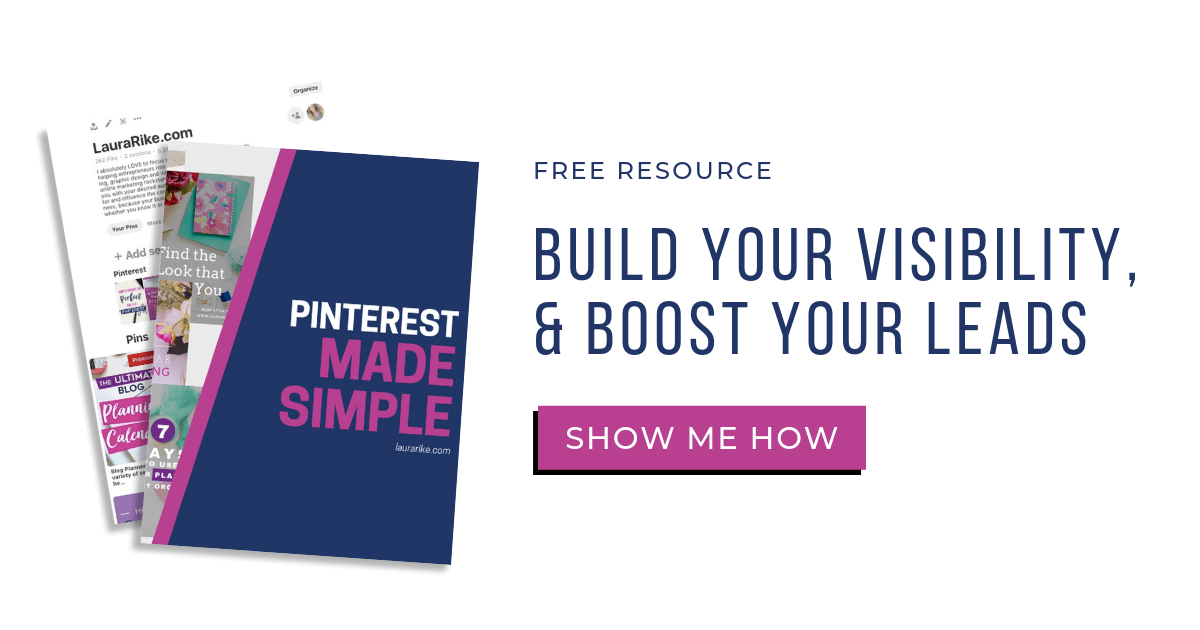 Can I earn money from Pinterest?
The short answer is yes, you can make money from Pinterest. We do it every single day for our clients. You can view my monthly Pin Union Address to see the results we are getting!
The key to making money on Pinterest is by creating Pins that create brand awareness, then driving those leads to your website, email list, landing page, etc. So you are using Pinterest to get attention and drive the traffic.
You will need to have a solid strategy in place, because like any online platform, Pinterest is always changing and evolving.
One of our clients increased their impressions and engagements in 20 days by organically increasing their brand awareness and driving traffic to their email list to generate leads.

This strategy led to 3,556 clicks, 242 leads, and 44 sales, resulting in $7,699 in additional income. All done organically through brand awareness and having a working funnel.
How do I generate money organically on Pinterest?
There are several processes and strategies you could implement to generate leads organically on Pinterest. This is just one example of how you can increase your conversions and sales.
Know your target audience
One of the most important things to know before trying to grow your leads organically on Pinterest is knowing who your ideal client and target audience is.
You have to know who you are talking to. What motivates them? What type of Pin's draws them in? Who are they looking to connect with? What objections do they typically have?
Be specific in your call to action and where you are driving
Do you know what you are driving your audience to? Is your message and call to action clear?
If you aren't clear on your funnel, your audience won't be either. For this client above, we used Pinterest to drive traffic to their website and email list. Then they made sales using their email marketing funnel.
Be visible
The more visible and active on Pinterest you are, the more likely you are to see organic results. It's the same as with any other platform: if you aren't posting and you aren't showing up, then your ideal client won't know you are there and you won't be top of mind when they are ready to make a purchase.
Now that you know how effective having an organic Pinterest strategy is
Do you need to bounce ideas off someone?
Dive into your current strategy and come up with a game plan for how to stay on top of the changes?
Maybe you have a big launch coming up and you aren't sure how to best leverage Pinterest?
I'm here to help!
Book a consultation so we can tackle your questions and maximize your Pinterest efforts to make the most of your time and strategy.