DISCLOSURE: This post may contain affiliate links, meaning I get a commission if you decide to make a purchase through my links, at no cost to you. Please read my disclosure for more info.
As a rogue Pinterest Powerhouse I absolutely love numbers, stats and celebrating wins! So, I decided, I'm pulling the curtain back for you to show you the exact numbers we hit for our clients in December 2020.
This month, we did an account audit for Judith & Charles and found several areas for improvement, including:
Archiving older boards that were no longer helping the brand
Updating the keywords used to target their ideal audience
Optimizing the Pin descriptions with the new keywords
By the end of December, we saw a great improvement in their impressions and traffic from Pinterest to their website. The numbers continued to rise in January.
Maybe some of you are already on Pinterest but not sure of the true possibilities of the platform. Or you are just starting out and need some motivation to see the potential of the platform. The important thing here is that you know there is something more… and you are ready to have the Growth to Greatness system that will allow you to make it happen.
For Organic December 2020:
Monthly Views: 27,882,580
Impressions: 64,199,030
Saves: 377,591
Clicks: 659,268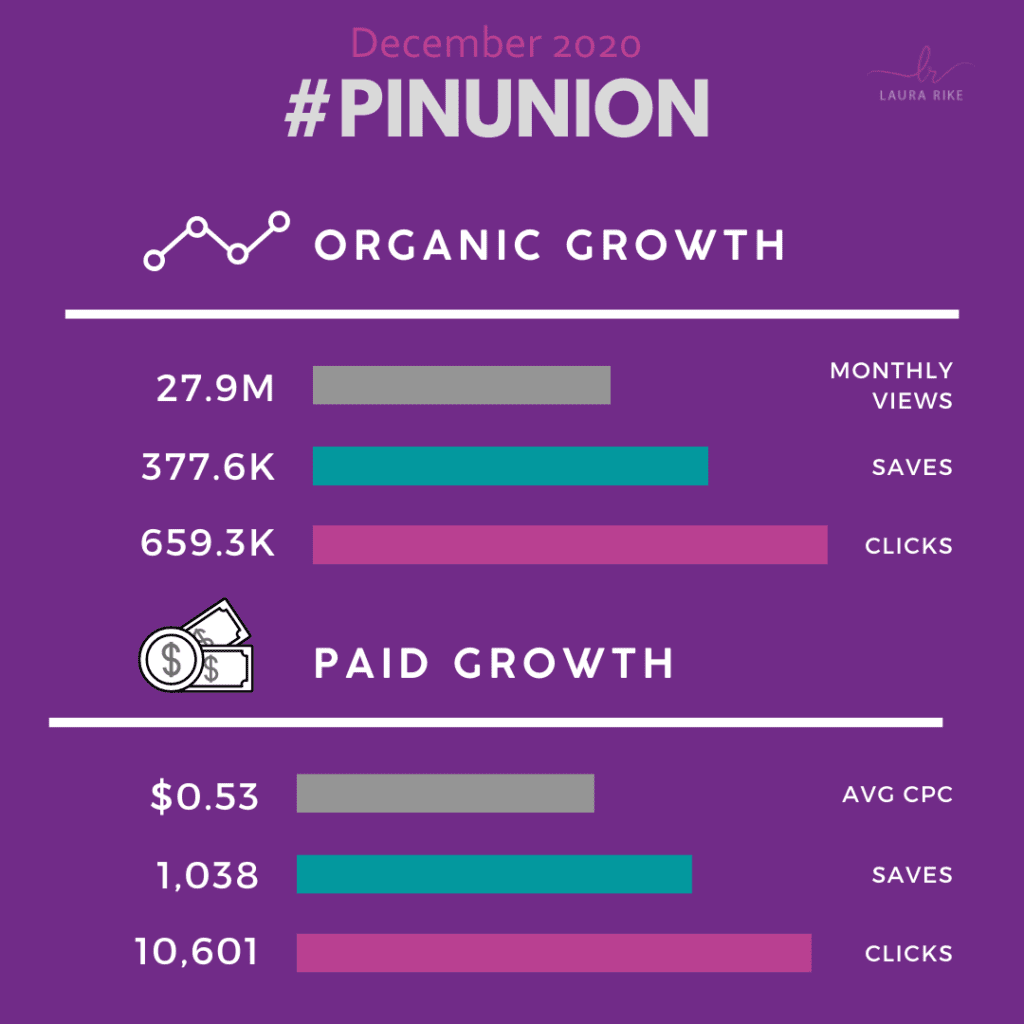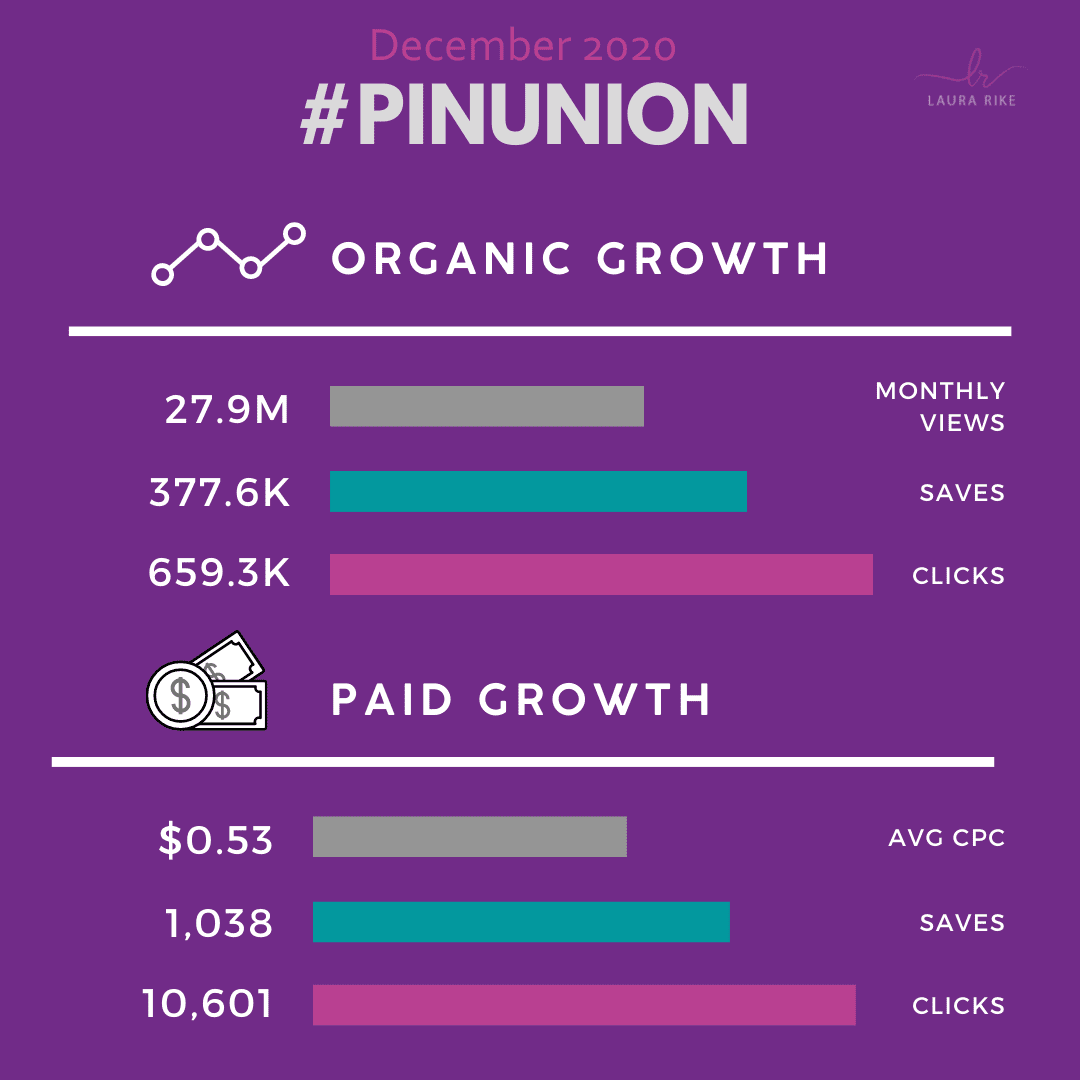 For Paid December 2020:
Impressions 856.658,
Saves 1,038
Clicks 10,601
Avg. CPC $0.53
Avg. CPM $4.93
Full Month Ad Spend: $3,744