DISCLOSURE: This post may contain affiliate links, meaning I get a commission if you decide to make a purchase through my links, at no cost to you. Please read my disclosure for more info.
Elf on the Shelf is a festive season tradition that excites children, encourages adult creativity, and brings friends and family together. The concept of the game is founded on consistency and creativity, which are both qualities that small businesses should aspire to achieve.
Let's explore the various lessons Elf on the Shelf can teach small businesses about holiday marketing — from creating a brand story to sharing it through marketing efforts, including Pinterest marketing.
What Is Elf on the Shelf?
As the story goes, the Elf on the Shelf is Santa's representative, keeping a close eye on children's behavior leading up to Christmas.
Every night, once the children have gone to bed, the parents place the elf in a spot around the home. Usually, the elf is up to mischief, such as peeking out of the cookie jar or hiding in the Christmas tree.
The children discover the elf in their suspicious hiding place when they wake up and proceed to be on their best behavior.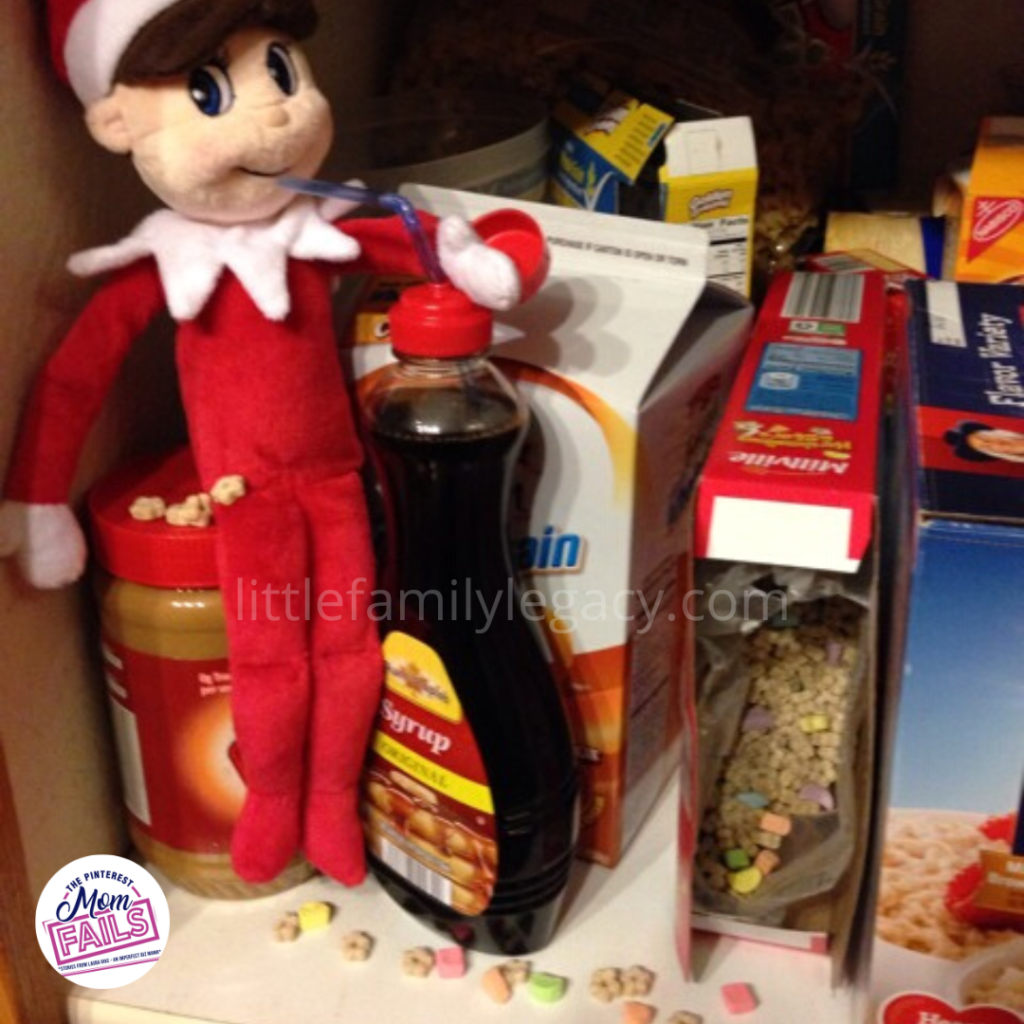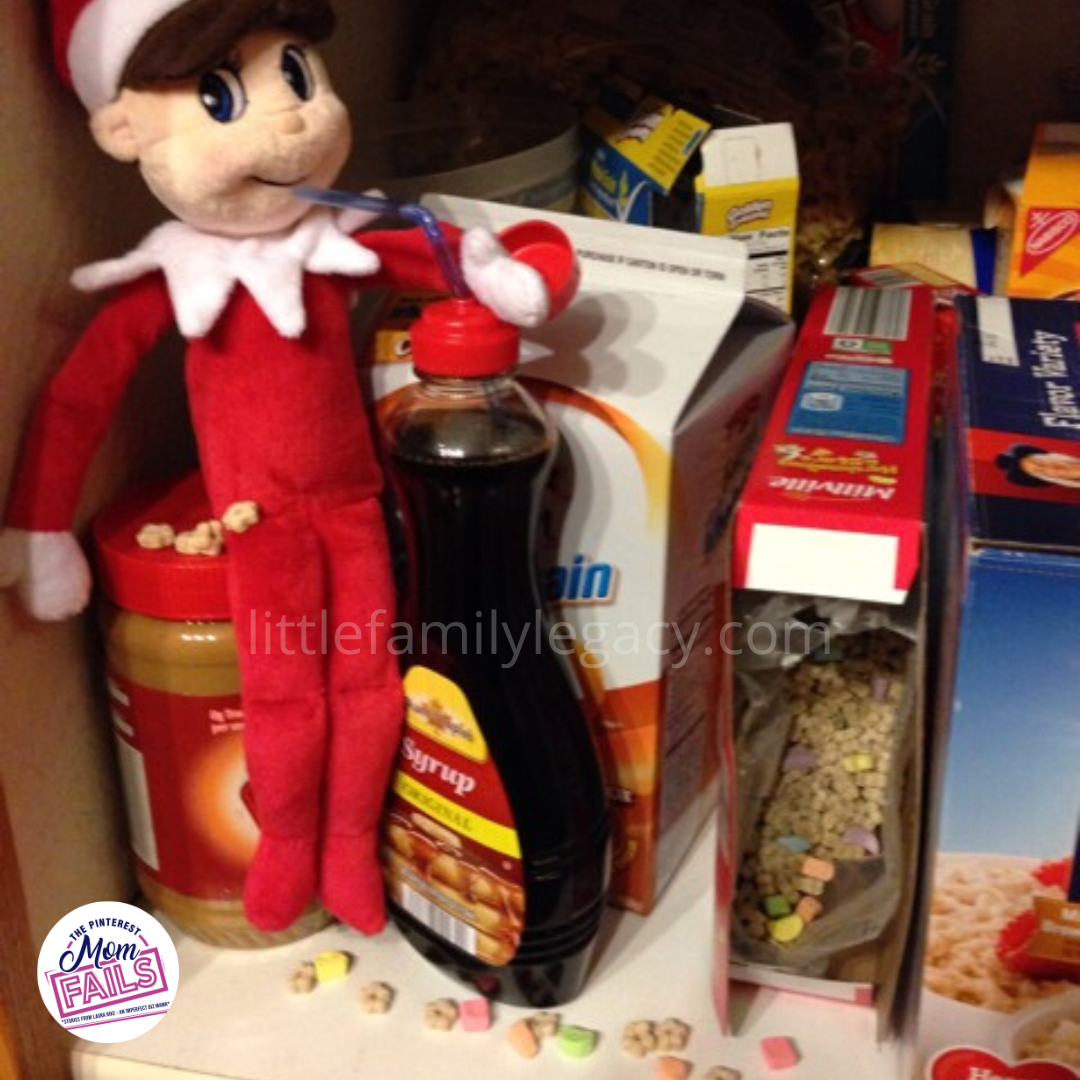 Taking part in the Elf on the Shelf tradition includes three basic rules;
Don't touch the elf, or they will lose their magic
Children can share their secrets and wishes with the elf
The elf returns to the North Pole every night to update Santa
Developing the Elf on the Shelf Brand Story
Elf on the Shelf has humble beginnings as a children's book in the United States, written by Carol Aebersold and her daughter, Chanda Bell. The book tells the story of Santa sending a scout to monitor whether children are being naughty or nice.
The book was a huge success, and over 11 million copies have been sold since being published. The story has been adopted by various countries, including the UK, South Africa, and more.
Parents adopt the tradition as it encourages good behavior during the holiday season, and it also brings the family together by introducing excitement into the home.
As the concept has become more popular, pictures of Elf on the Shelf flood social media during the festive season every year. While the brand makes money by selling a product, it also creates a shareable story, builds community, and provides a joyful customer experience.
Today, Elf on the Shelf has become a popular holiday tradition, and the elf is even considered part of the family!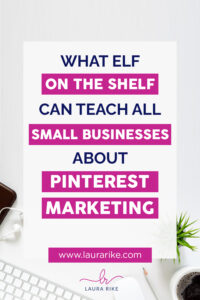 Creating Your Own Brand Story
The secret to Elf on the Shelf's success is a unique, shareable story. The principle can be applied to any industry and for any brand, whether you sell a SaaS product for startups or a B2C cosmetic brand.
Human connection is at the heart of a shareable message, moving past self-promotional intention. When a brand appears authentic, transparent, and relatable, it's easier to connect with the product.
This is my new branding that I am starting to work on using for my brand story: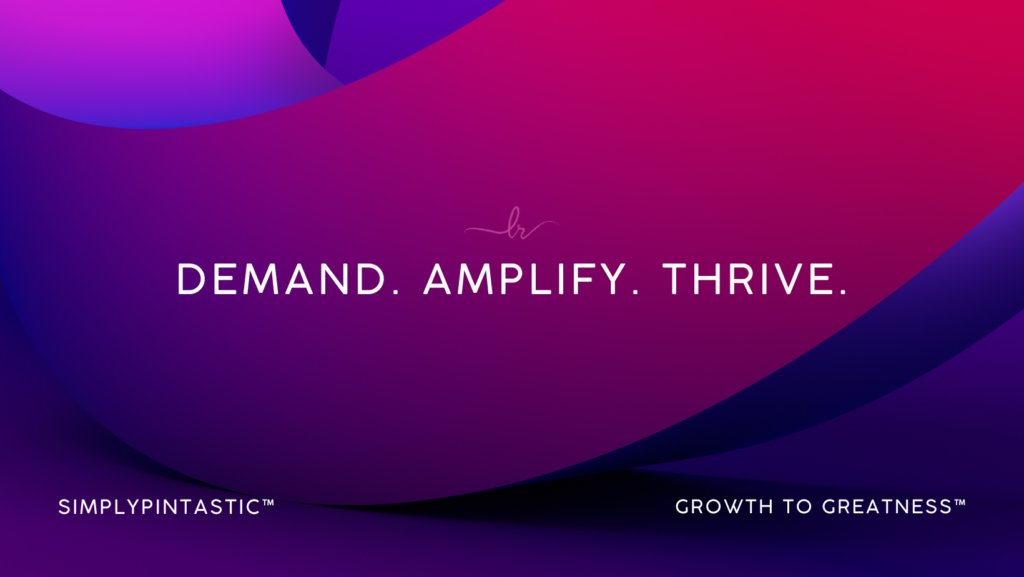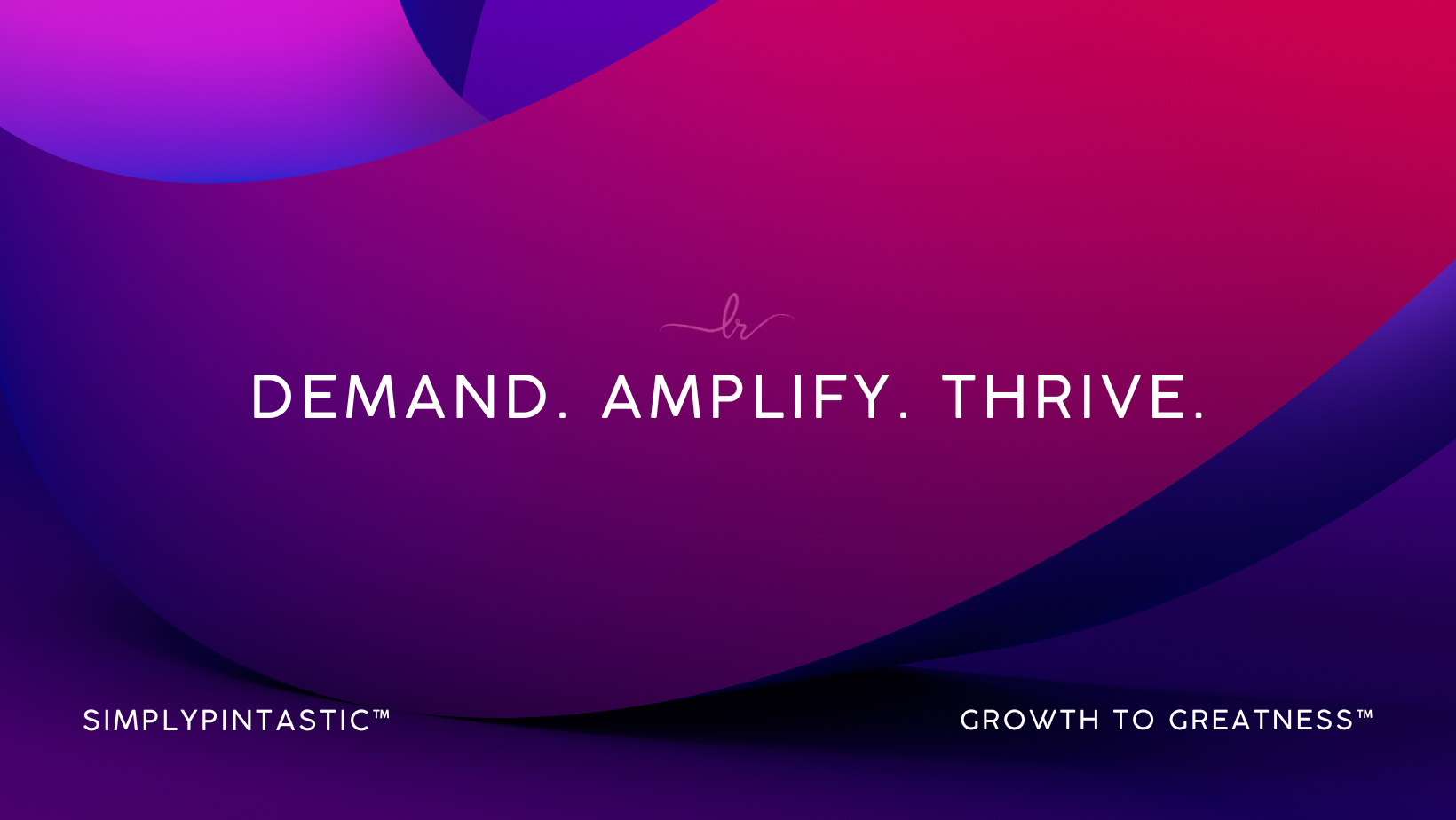 Consider the following questions when creating your own brand story;
What are the characteristics of your brand messaging?
How is your message communicated internally and externally?
Is your message simple, clear, and aligned?
Adding a Personal Touch to Your Marketing
Adding a personal touch to marketing efforts is a powerful way to introduce the human element and connect with your target audience. The more passionate about the business cause, the easier it becomes to add a personal touch to your marketing efforts and turn your idea into a success.
For example, Pinterest serves as a powerful, visual marketing platform. Pinterest offers several ways to take advantage of holiday trends. Increase engagement by running competitions during the festive season, contributing to group boards, and taking advantage of user-generated content.
Prepare Your Business for Publicity and Traffic
If all goes according to plan, your business will garner a lot of attention, so it's important to prepare accordingly.
Lead Capture
Prepare tools and techniques to capture the data of interested consumers so that you can retarget them after the holiday season. For example, install a lead capture form on your eCommerce checkout page to collect customer data.
When marketing with Pinterest, it's important to include a clear call-to-action to drive traffic to your website (where you can collect leads).
Quality Content
High-quality and engaging visual content is shareable. Visually-compelling content tells a good story and encourages people to learn more.
Short-Form Video
Modern audiences prefer short, bite-sized information that is easy to digest, and that's where short-form video comes in to keep the publicity going. Short-form videos capture emotion, personalize a brand, and boost engagement — even after the holiday season. With this in mind, a business should always be prepared for a surge in publicity.
Focus on One Core Product or Offer
Focusing on a single, core product allows businesses to channel their efforts and drive success. Once the product's popularity thrives, you can add more products to the range.
It's important to focus on the target audience and their preferences when preparing for expansion. Social media tools, such as Pinterest analytics, are useful in offering consumer behavior insights.
Think Visually
In the case of Elf on the Shelf, consumers sharing their photographs online plays a large role in upholding the tradition and spreading its popularity. The same concept can be applied to other product sales and holiday traditions.
Pinterest is a visual search engine and the perfect platform to push visual content. Create a powerful impact with our Pin design packages!
Reward Good Behavior
For children, the Elf on the Shelf encourages them to behave well in exchange for a reward from Santa. The same concept can be applied to customers who engage with your business. Consider offering coupons or special offers for existing customers and those who engage with the brand.
Pinterest Trends
If you scroll through social media during the festive season, you're bound to come across a few Elf on the Shelf pictures showcasing the various misadventures of the mischievous scout elf.
For your business to become a holiday trend, you need to acknowledge the power of visual content and storytelling.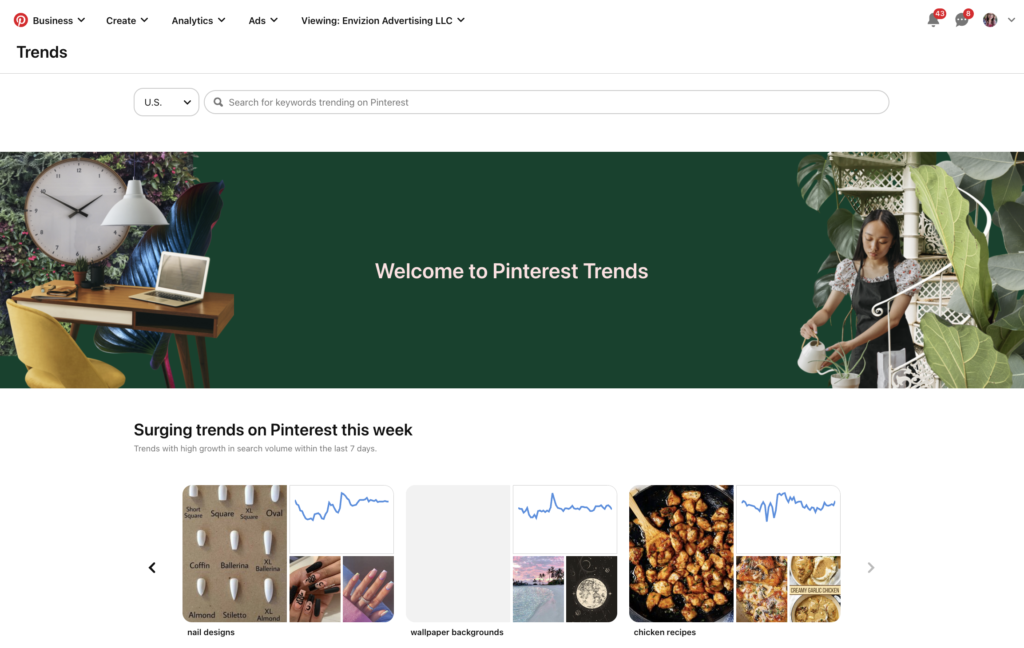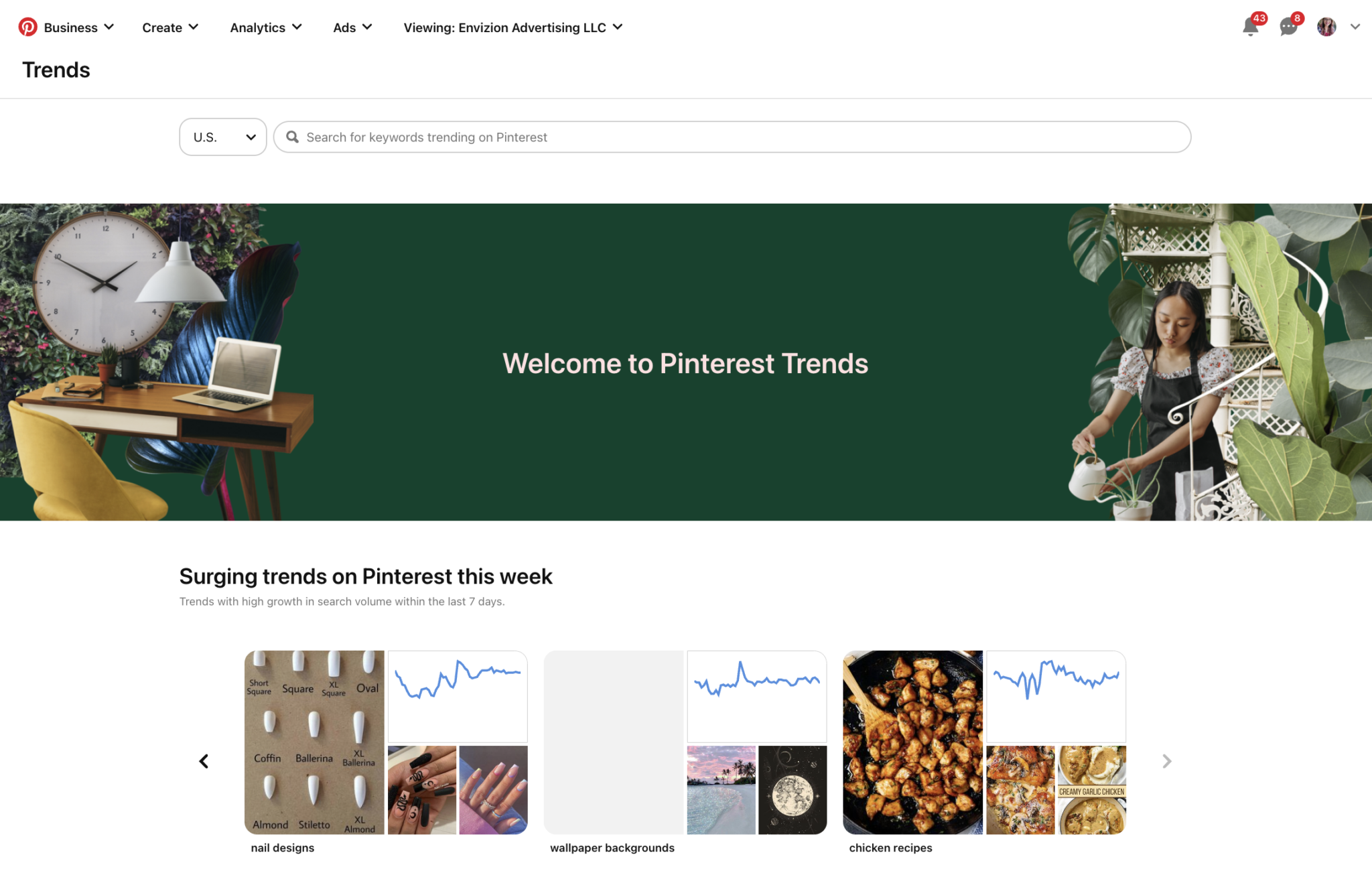 Consistency and Quality Content
Posting consistent, quality content boosts the chances of your brand story becoming a trend. Use compelling visuals and consistent colors, consider branding guidelines, and remain consistent. Connect each image to a story, and make sure that the images are suited for Pinterest.
Don't Forget to Have Fun!
While it's important to be strategic and intentional, it's equally important to have fun and showcase authentic creativity.
Consider all the different Elf on the Shelf trends that appear during the festive season — from going on a 'rollercoaster ride' in the washing machine to going on a date with Barbie.
Use the same free-flowing creativity to have some fun with your holiday trend, and share it all over Pinterest!