DISCLOSURE: This post may contain affiliate links, meaning I get a commission if you decide to make a purchase through my links, at no cost to you. Please read my disclosure for more info.
The client we are focusing on this month is a chef and recipe blogger. She teaches her community how to prepare incredibly tasty and wholesome meals made with simple ingredients that are loaded with flavor.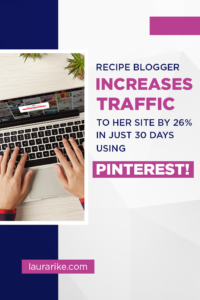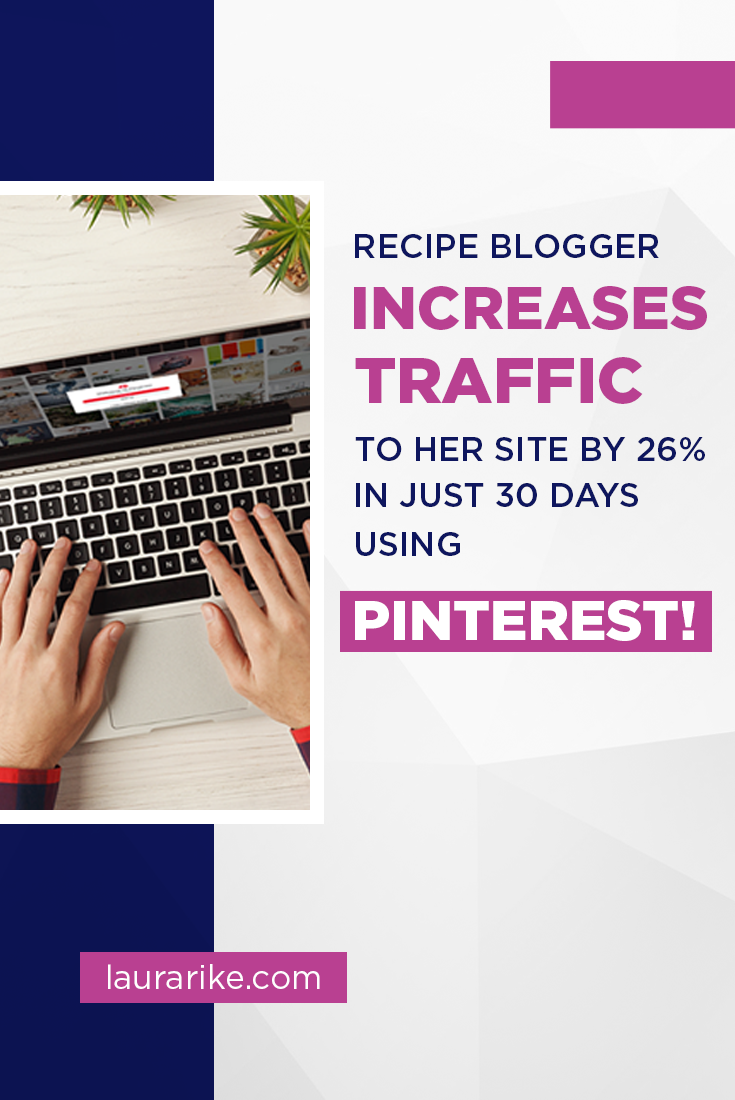 Where she started
Our main goal with this client was to increase traffic to her website recipes related to Holidays—specifically, Passover, Rosh Hashanah, Yom Kippur, Thanksgiving, and Christmas.
We started with creating pin designs that stand out in the feed from other recipe bloggers and increase clicks. We implemented a strategy using newer Pinterest features such as Ideal Pins and Video Pins. We also targeted trending and high-volume keywords at specific times of the year to get the best ROI.
Why we were successful
We implemented a new pin design strategy just before Rosh Hashanah and Yom Kippur. We had been using the same pin design for some time, and with the changes Pinterest was making, the growth slowed. This change to her strategy helped revive her account in time for the upcoming holidays.
As a result of fresh pins, implementing all of Pinterest's newest features, and targeting trending seasonal and holiday keywords, her pin saves increased 20% from July to September, and traffic to her website increased 6% in August and 26% in September!
Are you looking for results similar to this?
We help our clients achieve outstanding results on Pinterest. Whether you have a big launch coming up, want to adjust your strategy, or need to bounce ideas off someone, we can help!
Schedule a consultation to tackle your questions and maximize your Pinterest efforts to make the most of your time and strategy.