DISCLOSURE: This post may contain affiliate links, meaning I get a commission if you decide to make a purchase through my links, at no cost to you. Please read my disclosure for more info.
Are online courses passive income? It is possible to create something that could generate income for you while you sleep? Or is it just a pipe dream?
You're a busy mom. You've got kids, a day job, responsibilities that include, well, everything. You're a superhuman that's keeping everything together, both for you and your family. You just need a little more help, right?
I'm right there with you. I've been through all of this before, so I know where you're coming from. Here's some real talk about online courses, passive income, and what you need to know about getting started.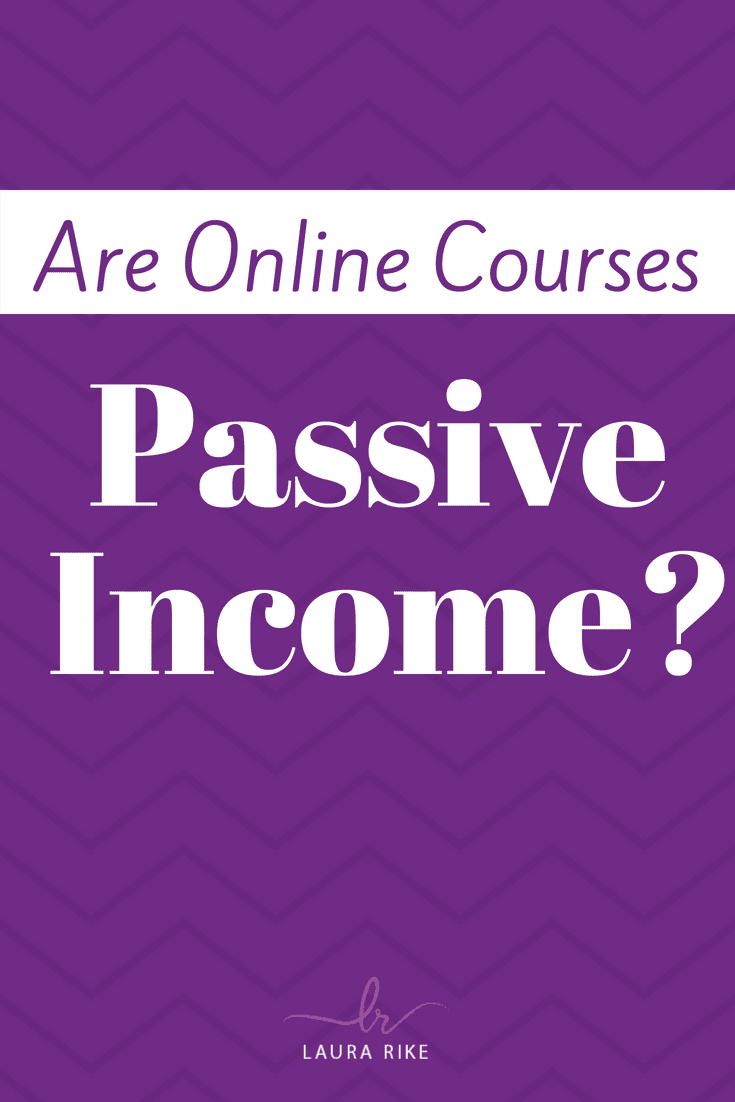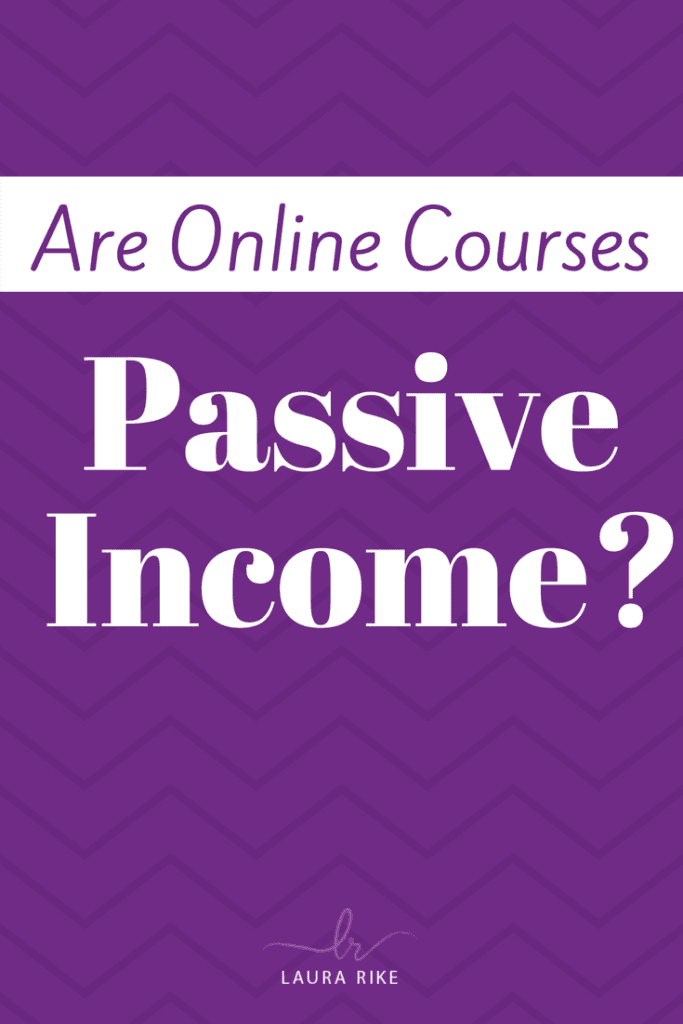 Primer: Passive Income
You hear the words "passive income" and it lights up your face, right? Finally, something that's easy to do and doesn't require engagement. Moms, I totally hear you on this.
But right now I want you to take a step back and listen to what I'm about to tell you. It's really important:
Passive income is great but takes work.
So let's go through what passive income is and how it works. Trust me, this is going to help you.
What is Passive Income?
Passive income, in the realm of online services, is the system in which you can sell your product at a scale that is easy for you. That means that you are mostly hands off and the system is streamlined, allowing you to enjoy the income without doing much.
Is Passive Income Really Passive?
You noticed that I said that you don't do much when it comes to passive income, right? Well, it's true. With passive income, you have a product, most of the time digital, that people can download.
But you still have to do some work. That work is done upfront before you launch your online product or service. You have to craft the product, make sure it's ready for an audience, and then launch it with a promotional campaign. You also have to market it to your demographic.
What does this mean for online courses?
The Good News
Are online courses passive income? Unequivocally yes, they are passive income. And for busy moms, they are the perfect way to set up a passive revenue stream. You do the work, set up the course, then you can focus on your kids and let the course make money for you.
As a busy mom myself, I know how important that passive streams of income are to a family. Two boys running around every day is enough to remind me! That's why I'm going to tell you what I learned before diving into online courses myself. I want to save you the trouble of having to fish for the information!
What You Need to Know
Look, mom to mom? Online courses take work. You're going to have to plan and execute the entire course before it goes live. Then you're going to have to babysit it for the first few cycles to ensure that you're listening to student feedback; this way, you can make adjustments as needed to your course.
How long this work takes you is up to you. It could take you a few weeks, could take you a few months. Marketing also takes up some time too. But it is worth it in the long run.
Are you ready to learn what you need to do in order to get started? If you're anything like me, you're just raring to go, so let's get started.
Get Ready to Work
There are a couple of things to keep in mind before you get started, and we're going to go through them in a second. I just want to take a moment to remind you that this should be a fun but challenging endeavor. Your online course will flourish if you're passionate about the subject.
What's Your Subject?
First things first: what do you want to create an online course about? Are you great at arts and crafts, yoga, making clothes? Do you have a lot of advice about raising kids that you want to share with the world?
Whatever it is that you're passionate about and have expertise on can be made into an online course. While degrees and certifications can definitely be helpful, if you have a passion for a certain subject and can relay information to your students, you will be successful in this endeavor.
Create Just One Course
It's important to note here, however, that you should pick one topic to start with and run with it. I learned that by creating just one online course and then releasing it, I could evaluate my strengths and weaknesses before moving on to create my second course.
Think of your first online course as practice; you'll learn valuable lessons about what does and doesn't work. Then you can go on to create a new course built on those lessons.
Where to Host Your Online Course
There are a variety of hosting sites that will display your online course in exchange for a nominal fee. This is usually less than 10 percent of your profits, meaning you get to keep the majority of what you make from the actual course sign-up fee as passive income.
Personally I use (and LOVE) Teachable. With their platform you can easily build a beautiful course website, share your knowledge, and be rewarded for it. They have a free plan to test out the waters with them and they don't require you to ever upgrade if you don't wish. I however upgraded so that I could use coupon codes within my funnels to add incentive for people to purchase. With just a few clicks, you'll get a fully functioning school with learning management, payment gateways, and sales & marketing tools. I highly suggest if you are just starting out – this be a platform you look into.
Alternatively, you can build a site and host your online course there. The upside to this is that you get to keep 100 percent of your profits; the downside is that it will take tons of money upfront to set up the site and more marketing to get people interested in your online course, especially if you don't have a social media presence built up as credibility.
Pricing
How much you charge for your online course is up to you. Many hosting sites will suggest pricing for you, but in the end, you make the final call. After all, you know better than anyone what you think the course is worth.
I will caution you that online pricing can be tricky. Sell the course for too low or too high of a price might reduce the number of people who are interested. I suggest doing what I did: researching similar online courses and seeing how much the courses cost. This can be done with a quick online search.
Another point: your online course will be considered more valuable if, along with the course, you have a workbook or some other digital product that is only available to your students. You may even choose to do one-on-one consultations or talks with your students.
The above is considered premium content, which means you can charge more for your course. As a mom, this might be tricky since you have other obligations, but if you can get premium content done, I say go for it.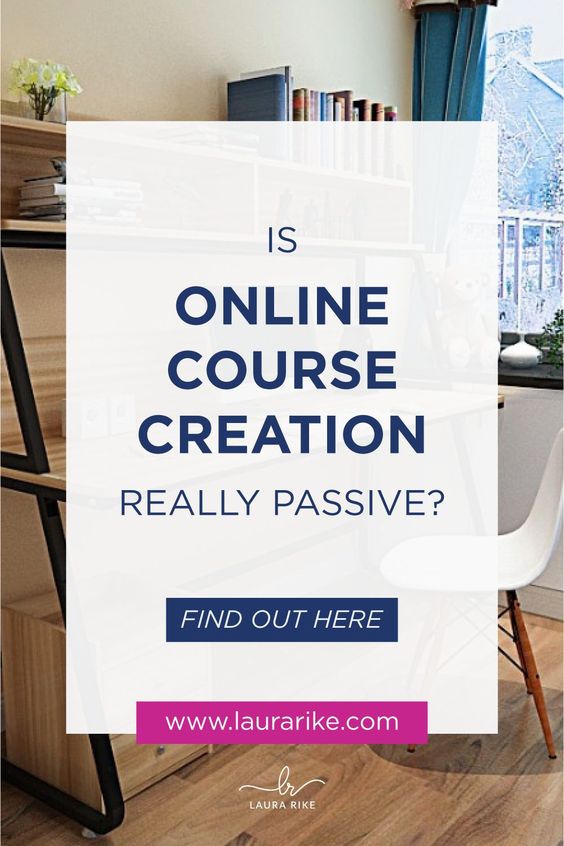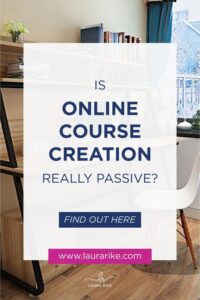 Marketing
You're going to have to do marketing once the course goes live. If you're part of a mommy group, have a community that's interested in your online course subject, or have any type of social media platform, promote your course there.
But it's not as simple as just posting a link to your online course; you have to show the value of the content. I do this by asking questions on social media and then explaining why my course is the solution. You can also engage other people in social media groups who mention the subject matter of your course.
I will tell you that avoiding sales language is key. You're not selling a product; you're offering a solution to an issue that already exists. I always try to emphasize with my students and show them the value of learning from me; it lets them know that I'm on their side.
Look, being a mom is a rewarding and challenging part of life, but that doesn't mean you can't grow your wealth while your kids are young. It's hard work, but building an online course is a great way to create passive income. And if you follow my advice, you'll be up and running in no time.
If you do decide to create an online course, please let me know about it in the comments below! I would love to take a look at your course and provide encouragement wherever I can – or maybe even purchase it if it is something I need! 😀