DISCLOSURE: This post may contain affiliate links, meaning I get a commission if you decide to make a purchase through my links, at no cost to you. Please read my disclosure for more info.
Pinterest just rolled out a number of new features that are perfect for entrepreneurs and businesses alike to use to market virtual events.
This article will unveil how to use these new Pinterest features for virtual events – especially given the nearly 50% rise in boards created for such while people are quarantined during COVID-19.
The new features couldn't come at a better time.
Pinterest has a steady following of active Pinners who are eager to learn, search for ideas, and find and buy products on the platform. That steady following showed a reported increase of more than 60% compared to 2019 with engagement up 50% since just last month. And with 61% of Pinners buying a product after seeing it on the platform, the new features are a perfect addition for entrepreneurs and small business owners.
Let's look at what those features are before diving into how to use them for virtual events.
The new Pinterest Board features include the ability to:
Add a date to a board
Add a note to a board
Use automated learning technology for grouping, organizing and suggesting new pins
These features are great additions for those looking to provide virtual events.
How?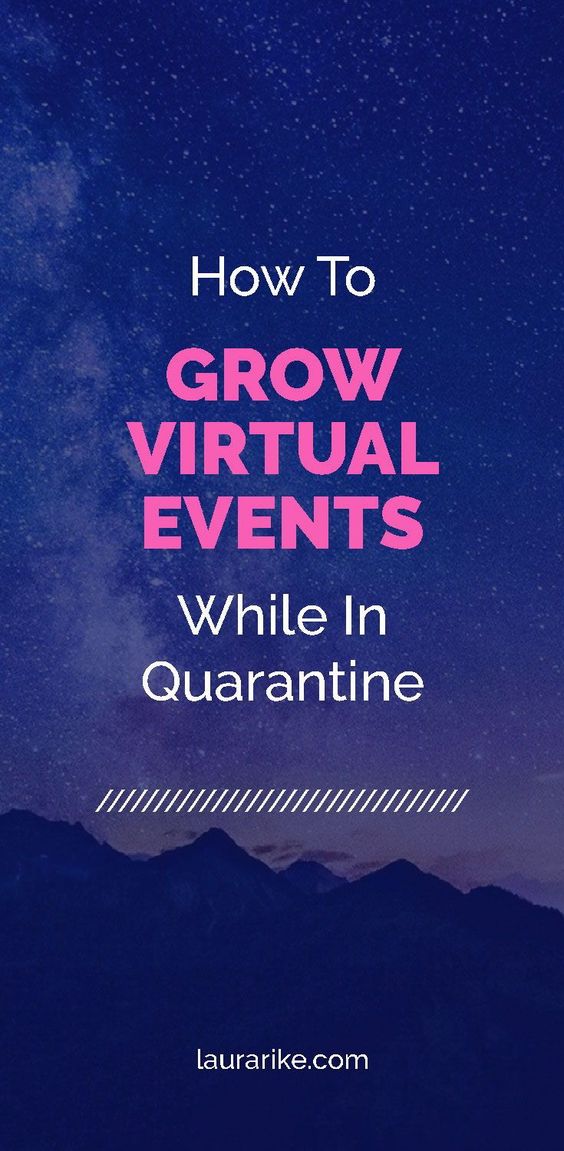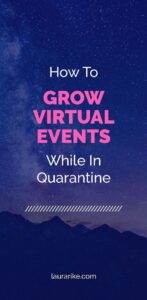 The Board Date Feature
The new date feature allows Pinners to add a date to the board.
Adding a date to a new board
Adding a date to an existing board
This makes it possible to organize and categorize boards by date.

While many see the value in improving the archiving abilities for older pins, it has a sweet advantage for those marketing virtual events.

The date feature allows you to release a dated play-by-play journey for followers to experience as the virtual event is planned, prepared, and delivered from beginning to post-production. This allows not only an easy organization but the ability to heighten interest as the date of the event approaches.

The Board Note Feature
This feature allows Pinners to add their own notes.

This makes it possible to add important notes like ingredients, tasks, a to-do list, and other reminders.
For entrepreneurs and small businesses providing virtual events, this feature allows you to suggest pre-event To-Do's, steps, and insights to be added to followers' boards. This increases the value of marketing efforts and has the ability to improve connection.

Event promoters can make suggestions (action steps, teachings, strategies, etc.) to be incorporated as a note as part of the followers' personal journey. The suggested notes can be used to prep or pre-frame what the event promoter will deliver in the event and can be encouraged to keep these steps top of mind even after the event.
The Automated Technology Feature
This roll out provides automated suggestions for topical organization.
While this feature will be useful to organize existing boards and make suggestions of interest-based categories for new Pinterest followers, it has the potential to act as a project planner for those providing virtual events and an attendance planner for those looking to attend an event.
When leveraged well, this can give more value to virtual events (and those who provide them).
With the increase in interest during COVID-19 for virtual events on Pinterest, Pinterest is a perfect platform to showcase and market your next online summit, seminar, symposium or other event.
What's more, it makes Pinterest an ideal place to highlight virtual training.
The new features added by Pinterest – board date, board note, and automated organizational suggestions – improve the usability of Pinterest for virtual event providers.
To leverage these, consider the following:
Create date-ordered boards unveiling the journey week-by-week from planning the event to delivery and post-delivery
Keep the boards organized categorically (as though you were providing a project plan or event lead up list) as part of how it is unveiled
On each board, add a Pin that focuses on encouraging followers to create their own personal notes addressing proposed To-Do items, Steps and Insights related to the event material being unveiled
Continue to unveil the journey to increase interest and engagement
When virtual event providers use these new features, the new features make it possible to create even more reach, connection and engagement.
And that will bode well for everyone.