DISCLOSURE: This post may contain affiliate links, meaning I get a commission if you decide to make a purchase through my links, at no cost to you. Please read my disclosure for more info.
You've heard that Pinterest is an untapped marketing platform, full of buyers who are ready to be inspired.
You have the perfect product and you're ready for people to find you on Pinterest, but how do you make your pins go viral?
Here's what you need to know to create the perfect pin that people will love.
How do I make a pin go viral?
First, to make a pin go viral, you'll want to focus on honing in on your previously successful pins and top-performing content on your brand's website.
Once you've got a winning topic or product, then you'll want to find the perfect image. Use a high-quality graphic, not a cheesy stock photo. If the graphic needs some explanation, then add some keyword-rich text.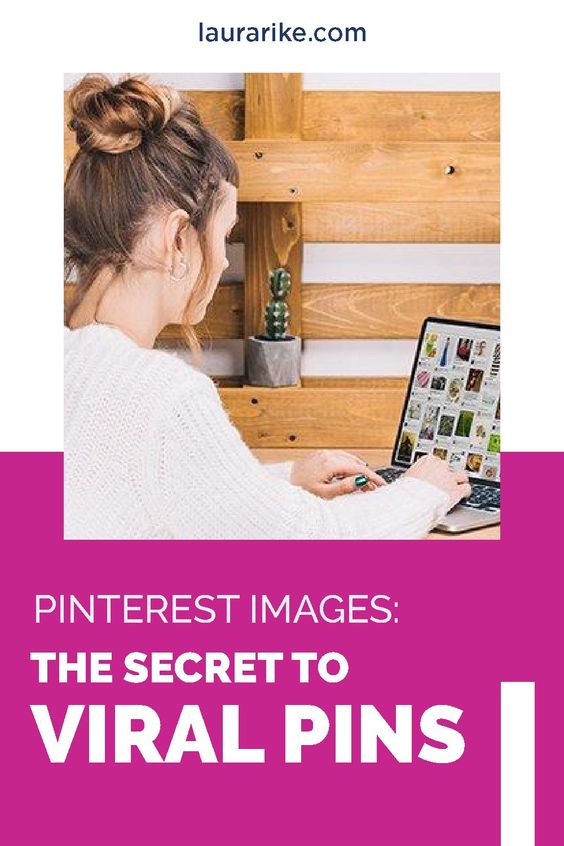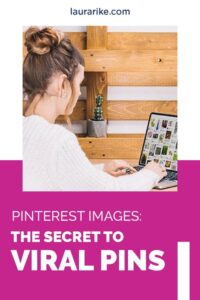 Make sure that the image, the title, and the description are perfectly in line with what your content delivers. You don't want to pull a bait-and-switch with your audience. If your graphic promises that your blog has step by step instructions for a DIY, then your blog post should do that. Not just provide a list of affiliate links for products you used.
Looking for a complete Pinterest keyword swipe file that makes it easy to get noticed, get re-pinned, and blow up your website traffic (and sale) in MINUTES with highly ranked keywords for your niche?
Check out my
Pintastic Toolkit.
Whether you're just starting out or you're in need of a new approach on Pinterest, I pour my industry experience, expertise, and unique value proposition in the toolkit & you'll be sure to achieve the results you've been looking for.
You want your pin to show up in the right searches, so make sure the description and the title use relevant SEO keywords – but don't overdo it with "keyword stuffing." Use your description to offer your audience a taste and then be sure to add a call to action to encourage your audience to click on the link.
Once you've created your pin, use your analytics to find the best time to post, and then review your analytics to see how well it does. If you didn't get the results you wanted, try tweaking a few of the things listed about and try again.
What is the best time to post on Pinterest?
If you're just starting out on Pinterest you might not know the best time to post your pins. Pinterest doesn't show pins in chronological order, so just because you pin something at 11am, Pinterest could show it a few hours later.
However, if you're looking for guidance, try pinning when your audience is likely to have downtime. This could be on the weekends and probably much later at night, most likely after 8pm. Look in your analytics at your audience to see what countries they're from. It might make a difference to post according to their time zones.
Try out different strategies and see which times work the best in your analytics. If you are using TailWind software, it will analyze your audience and schedules the Pins at the best times for your audience.
How many times a day should you pin on Pinterest?
Are you regularly posting on Pinterest? If not, you're hurting your chances for your pins to go viral. The SmartFeed algorithm uses your pinning consistency to determine whether your pins are shown or not. So you'll want to be posting to Pinterest on a daily basis if you want to get more views, reach, and engagement.
There isn't a hard-and-fast rule as to how many times a day you should be pinning. But a good place to start is between 5 and 10 daily posts. A large percentage of these should be content from other profiles.
The most important thing to remember is that quality matters on Pinterest. Make sure you are creating high-quality pins. Instead of just pinning huge quantities, be strategic about repinning successful content and pins that will interest your audience. 10 crappy pins will do nothing to get you viral; but 5 high-quality pins might.
Make it a habit and appointment in your calendar to review your analytics and see what your Top Performing Pins are and build on them.
When you start pinning larger quantities, use your analytics to see how your impressions are doing. This can give you an idea if you're not posting enough, or maybe you're pinning low-quality pins too frequently. Your Pinterest analytics should be your guide to determine the perfect quantity for your brand.
Are you ready to get learn more tricks like these to get unlimited traffic so you can scale your business PROFITABILITY the right way with SUSTAINABLE systems, allowing you to be found first without tantrums over tech and trading sleep for success?
The Pinterest Toolkit is a complete Pinterest system that makes it easy to get noticed, get re-pinned, and blow up your website traffic (and sales) in MINUTES! Filled with templates, swipe files for keywords & hashtags, video training, branding blueprints, and more – get your toolkit for only $37 today!