DISCLOSURE: This post may contain affiliate links, meaning I get a commission if you decide to make a purchase through my links, at no cost to you. Please read my disclosure for more info.
Blogging is an excellent part-time hustle for all who wish to create a passive income stream.
Most bloggers say it enables them to work within a flexible schedule. Even though this is true, scheduling is not as simple for mothers as it is for other people. As a mother of two, a 9-year-old and a 10-month-old, I have learned to rely on an editorial calendar to balance my working time and family duties.

As a mother, there are always a thousand and one things to do and our days seem to have 20 hours. In the evening we are either too tired from handling the kids or too stressed to even think about a topic. In this article, I share five practical ways as a mom you can create an efficient blog editorial calendar.
Do you want to plan for an entire month in one day? Read these five DIY tips of blogging editorial calendar creation.
1. Define Your Goal
Define your main goal for your blog so that each individual blog you write is ultimately inching you toward that larger objective. From this point then you can strategize what types of posts/content will help you reach your goals.
You will also want to be sure to study your content along the way to see which types of posts get the most traction. You can revise your editorial calendar as you go to create more content that your audience really wants to read.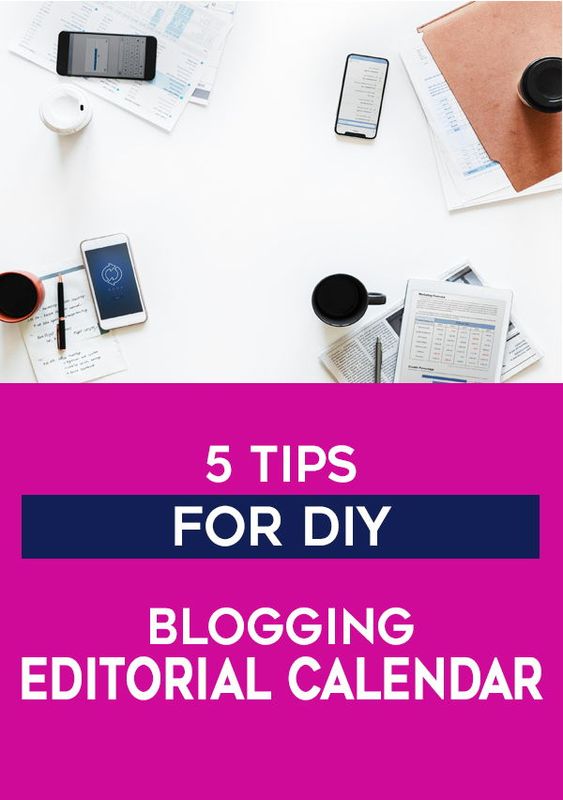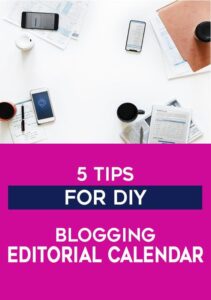 2. Determine your blog categories
You probably already have blog categories, but I'm guessing they were randomly assigned based on whatever post you wrote at the time. Let's start from scratch and determine blog categories based on who you're blogging for.
Brainstorm 5-10 blog categories that your customers are interested in and are related to your business. For example, if you have an Etsy store for essential oils you might use categories like: essential oils, young living oils, healthy living, DIY fitness tips, or even DIY Essential Oil Hacks. These are fairly broad categories, but still specific to your customers and your business.

3. Start Planning
With the foundation of well-thought-out editorial in place, you can start to create blog content that's more thoughtful, effective, and laser-focused on your ideal audience.
You need to figure out the number of posts you can write in a week. If you love writing, then you need to create a limit. Let's say you can write a post in 2 hours, and you plan to write five days a week; therefore, five posts weekly is a workable plan. The point is that you do not allocate too much time per day to writing as little Johnny will not let you do that. So, though ambition is commendable, workability is what keeps it alive and the hustle stress-free.
4. Write it down
As moms, we have to remember a lot of things: groceries, clinic visits, changing the diapers, and other appointments. As a result, we quickly forget about essential topics we had planned to write on. Therefore, I decided to write down the titles as soon as they cross my mind. I also include a line or two to remind me of the content.
Then if you can't write them you at least have saved the idea – but you still have to plan out time to sit down and come back to write the post out in its entirety. Most blogging platforms, like Blogger and WordPress, let you schedule posts in advance. So when you are in the zone – just keep going – and then schedule them to be published on the days marked on your editorial calendar.
5. Go with the flow of your editorial calendar
Your editorial calendar will only work if you keep up with it. Check and update your editorial calendar on a regular basis. Add new events as they come up. Brainstorm blog post ideas and schedule blog posts as needed.
Set aside time next week to write a couple more blog posts. And the week after that, and the week after that. Some days you'll feel like writing and some days you won't. Take advantage of the days when you're 'in the zone' and write several blog posts at once.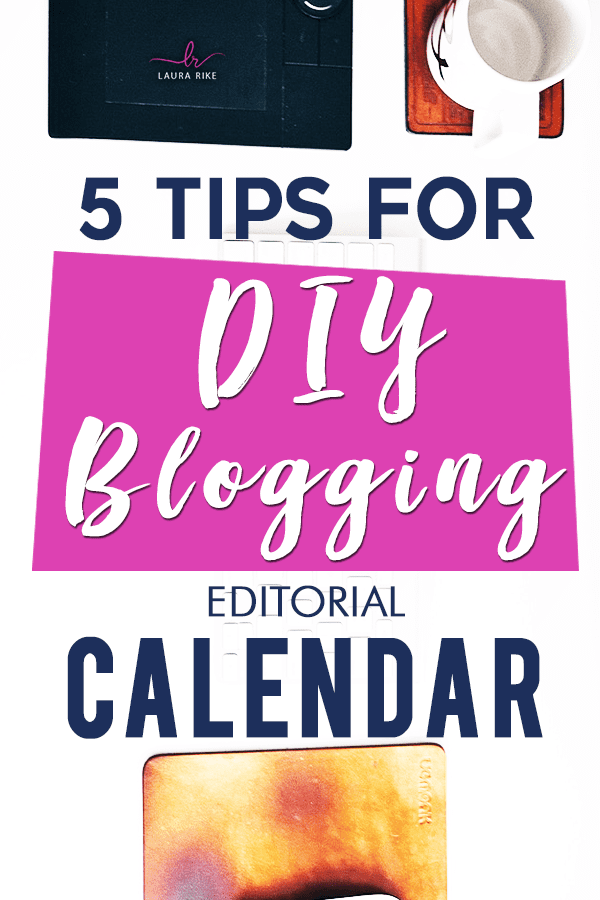 Plan and optimize your blogging efforts with my 2018 blogging strategy calendar templates! CLICK HERE