DISCLOSURE: This post may contain affiliate links, meaning I get a commission if you decide to make a purchase through my links, at no cost to you. Please read my disclosure for more info.
When you repurpose content it helps you save time, drive traffic, and reach audiences old and new. And, it is easier than it seems.
Here are 15 genius ways to repurpose content you already have.
Repurpose: Your best webinars into video tutorials
Have you hosted an awesome webinar lately? You have spent time and resources making sure your audience gets a presentation that is full of value. However, not every one of your followers may be available to attend that webinar live. Or, you may have new followers that will benefit from your old webinar content.
When you have great webinar content, don't let it go to waste. Repurpose content by turning old webinars into YouTube videos. This is a great resource that you can routinely share on your social media pages. And, since Youtube works like a search engine, it is an effective way to drive fresh traffic and gain new audiences.
Repurpose: Statistics into Twitter posts
If you have a post with interesting industry data, turn them into multiple Twitter posts. You can do this in three ways. First, share them as text in a "Did you know________?" format or something similar. Second, you can also take these stats and create tweetable images for them. Third, make it more interactive by adding click to tweet links at the end of every stat within your blog.
Repurpose: Images into a Pinterest board
Visual content is shareable and easy to consume. If you have blogs containing share-worthy images make the most out of them by repurposing the images as pins. Put them all together into one cohesive Pinterest board.
For example, you have a blog that contains quotes from thought leaders in your industry that you have turned into awesome graphics. Each individual image can be turned into a pin. Then, all of the pins can be turned into a board dedicated to quotes from influencers in your industry.

Repurpose: Your old blogs into helpful guides
Creating a thorough guide on a certain topic helps you position yourself as an expert on it. Putting together a complete guide on something can be time-consuming and a lot of work. But, if you have blogged multiple times on a specific subject, you may already have a complete guide on your hands.
For example, you have written about writing social copy for Facebook, creating share-worthy images, navigating Facebook ads, hosting Facebook Live, and putting together a Facebook contest. Put all of these blogs together and create a "Complete Guide to Facebook Marketing".
Repurposing your old blogs into helpful guides is also an opportunity for you to update some data that may now be outdated.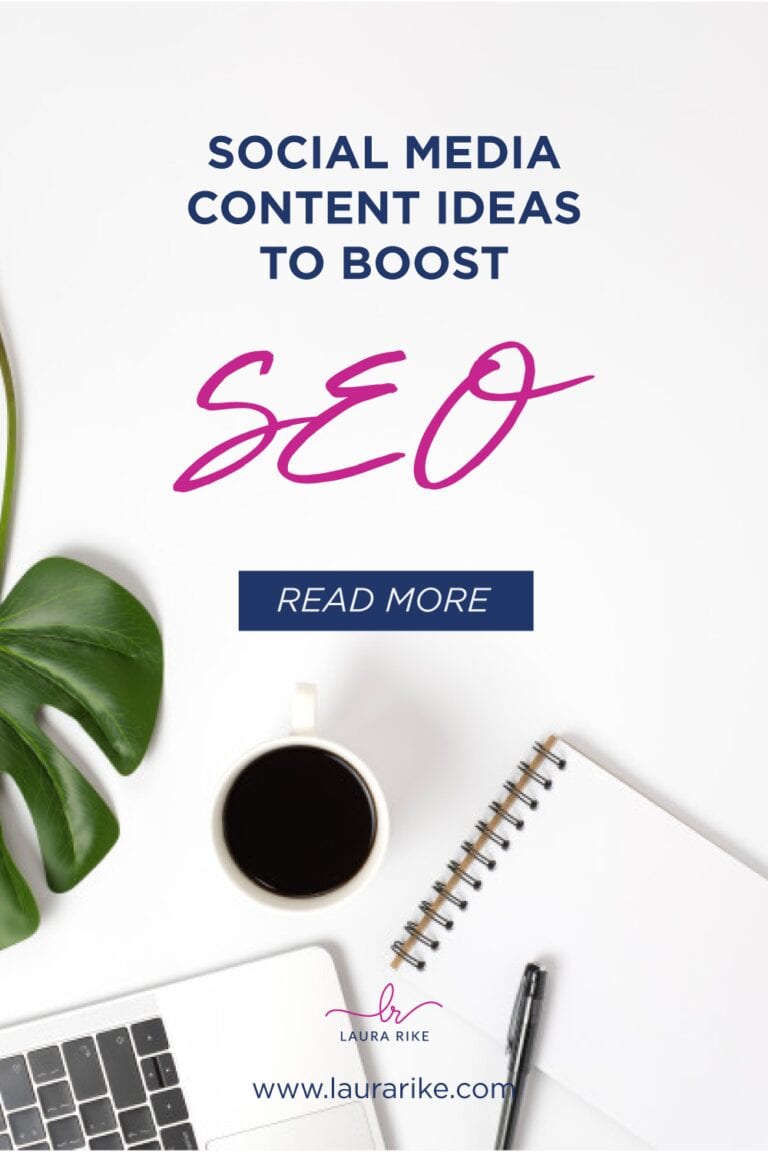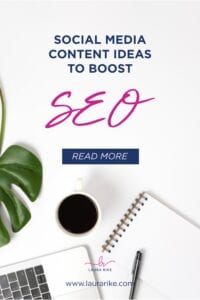 Repurpose: How-to guides into Instructo-graphics
An instructo-graphic is a cousin of the Infographics. While infographics often display cool facts or statistics on a subject, intructo-graphics turn a how-to guide into a visually pleasing and easy to share content. These are popular or Pinterest but these look great within blogs or ebooks as well.
Repurpose: Blog tips, guides, and how to's into a newsletter
Some of your audience may have missed your latest blog posts, or your latest social media updates for new content. Give them a gentle reminder through your newsletters. Repurpose content using the tips, guides, how-to's and other useful excerpts of your blog into a newsletter. Then, direct them to your blog for more content.
Repurpose: Powerpoint presentation into SlideShare
Slideshare combines the nostalgia of powerpoint presentations and the shareability of a social media content. If you have kick-ass presentations for your team or client meetings, why not share it with the rest of your audience?
When you upload your powerpoint into SlideShare, you can share it on your social media pages, embed it on your blog, or as a link within your email campaign.
Repurpose: Quora Q&A into a Blog Post
Do you want to know what your audience wants to read about? You might find the answer on Quora. Find a question relevant to your niche. Prioritize those that have a lot of upvotes as this is the topic that has a high demand. Then, create a blog post that provides a detailed answer to it.
Once you have your blog, go back to the question and provide a short answer. Provide the link to your blog and let them know it's for those who want a more in-depth answer. This helps you get more traffic from those who are genuinely interested in your content. It also establishes you as an expert in your niche.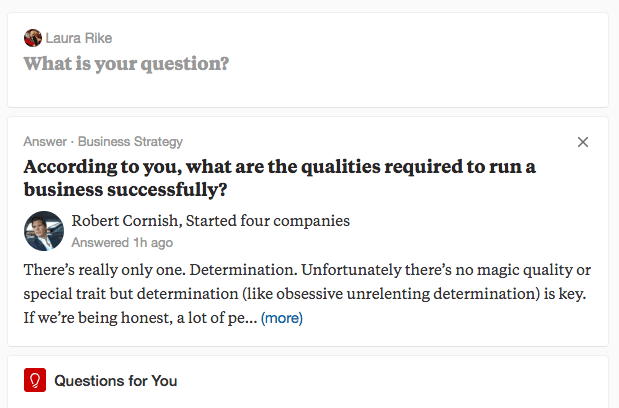 Repurpose: Blog posts into podcasts
People consume content in different ways. Podcasts are perfect for that segment in your audience who prefer to listen to content during their commute or while running errands. You can record yourself or use a third party to do the voice over for you.
Repurpose: Video tutorials into blogs
If you have prepared a script or a detailed outline for your video tutorial, you can easily turn it into a blog. Or, you can hire a third party to transcribe your video tutorials for you.
Repurpose: Blogs into Facebook Live videos
Facebook Live is a great interactive platform where your audience can provide feedback or ask questions. Use your blog as a talking point for a FB Live video.
Make sure to announce your FB Live ahead of time and invite your followers to join.

Repurpose: Internal data into interesting case studies
Whatever your goal is – increased sign-ups, driving traffic, more followers – testing is a great way to get to know what your audience responds to.
For example, you have created landing pages for a free ebook. Perhaps, you tested different color buttons, a change in wording in the descriptions, or the difference in results between "Submit" and "Continue". You may have insight that is unique to your niche or audience demographics. Share your results in the form of a case study.
Repurpose: An interview series into an expert advice ebook
Interviews make great blogs. Why limit your audience to one expert opinion when they can have two (or more)? When you interview someone, they are also very likely to share your finished content with their audience which gives you more traction.
Take advantage of this expanded network by putting together interviews on the same subject in an expert advice ebook. An ebook provides the same series of blogs repackaged into an all in one resource. They are also awesome lead magnets.
Repurpose: Questions from your support channels into a blog post
As you publish more content, you will notice questions that your audience frequently ask. These questions may come through your support email, social media, and blog comments. You collate your answers to these questions into an FAQ-style blog.
Next time you encounter these questions, you can share the link to your blog so your audience can also have access to the detailed answer plus answer to related questions that they may also have.
There are a lot of ways to repurpose content. You can start with this FREE mini-class where I show you how to turn one piece of content into 6 pieces or more in 15 minutes or less. If you haven't tried repurposing content before or just looking save time, this is the best place to start.