DISCLOSURE: This post may contain affiliate links, meaning I get a commission if you decide to make a purchase through my links, at no cost to you. Please read my disclosure for more info.
The goal of just about every new blogger is to attract a significant amount of traffic to their blog. After all, if you're spending hours upon hours to write quality content, you probably want to have a large audience. However, as you may know from experience, achieving massive blog traffic is much easier said than done. As a result, many bloggers are turning to Tailwind Tribes to get more blog traffic easily. Read this article to learn more about Tailwind Tribes and how it can help you achieve the results you want when it comes to blog traffic.
What Is Tailwind?
Even if you've heard of Tailwind, you may not know exactly what it is and how it might help you achieve your goals. Tailwind is a scheduler for Pinterest. This means that you can use Tailwind to automatically pin things to Pinterest. This tool can potentially save you a lot of time by doing the heavy work for you. That way, you can focus on creating more quality content.
Tailwind has been approved by Pinterest. This means that Pinterest has approved the Tailwind API to connect directly to Pinterest for the purpose of scheduling. This also means that Tailwind is able to get the latest news on Pinterest changes and updates.

How Tailwind Works
One question that many new bloggers have is "How does Tailwind work?"
To start using the Tailwind tools, you decide how many pins you want to publish every day. You can download and use the Tailwind Chrome extension called 'Tailwind Publisher' to upload the pins from Pinterest or your blog to Tailwind.
Then, you can either choose the spacing and time or allow Tailwind to determine the schedule for you. Their claim on the website is "Schedule Pins at the best times, discover relevant content, grow your reach, and measure results — all with one simple tool" and I can honestly say this tool does not disappoint!
You can check out Tailwind here and sign up for their free trial which gives you 100 scheduled Pins. This is a great way to get used to the platform and see the amazing power behind it for your Pinterest strategy. Once you have got a handle on it – I highly suggest checking out their SmartLoop feature too! This feature helps boost each Pin's reach even further by safely resharing seasonal and evergreen content year-round!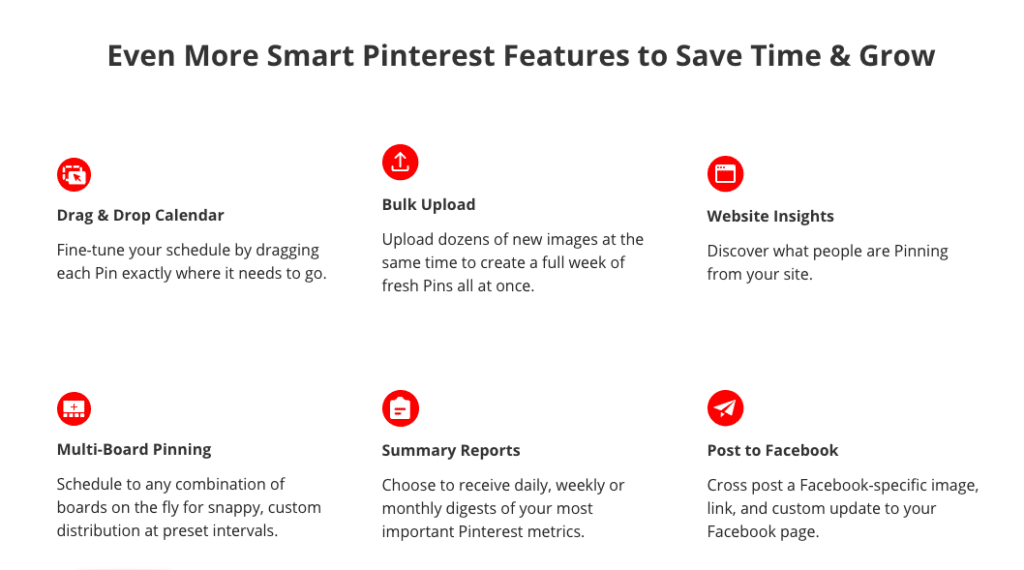 What are Tailwind Tribes?
Tailwind offers another feature besides scheduling. This feature, which is called Tailwind Tribes, is related to analytics and sharing. It is another way to launch each Pin's reach even further by connecting with similar pinners in Tailwind Tribes.
Tailwind Tribes are similar to Pinterest group boards… but better!! The main difference, however, is that group boards are focused on exposing your pins to a large public audience. On the other hand, Tailwind Tribes are focused on gaining exposure for your pins among other marketers or bloggers, while working in collaboration with other creators.
Currently, there are more than 4,000 Tailwind Tribes. Therefore, you should have no trouble finding a tribe that is relevant to your niche. Many bloggers have found that the Tailwind Tribes feature has helped their blog posts go viral.
You can check out my Tailwind Tribe here: Blogging For Business
Advantages of Tailwind Tribes
If you currently use Pinterest group boards to attract traffic to your blog, one disadvantage that you may have noticed is that the largest group boards can be hard for new contributors to gain access to. Tailwind Tribes offers new contributors with a way to show off their pins to a larger audience of bloggers while being able to quickly find fresh, quality content from consistent Pinners. The idea is that other bloggers will notice your pin and share it with their personal board or group, and continue to have a group of creators reciprocating the love!
There are many ways that Tailwind Tribes can help you get more blog traffic. For example, if you publish a new pin, a larger blogger may notice it and save it. It is also possible that a number of smaller bloggers will notice and repin your new pin. Whether one larger blogger or many smaller bloggers notice your pin, you will gain a significant amount of exposure.
One of the best things about Tailwind Tribes is that you don't need to publish your pin on many group boards to gain exposure. Not only does Tailwind Tribes make it easier for people to find your pins, but it will also make it easier for you to find high-quality bins from other bloggers, which you can pin to your own boards.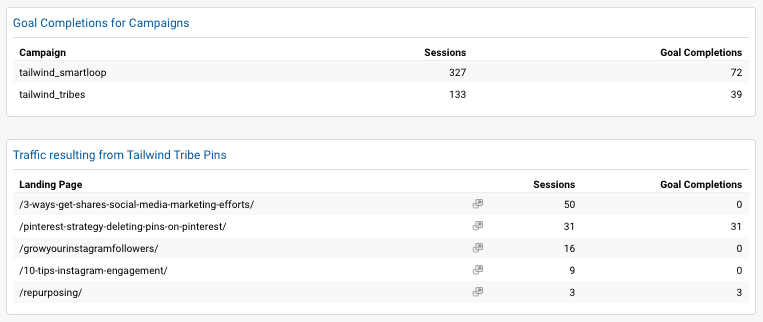 The above graphic shows my personal results, but Tailwind also publishes the Typical Results of Tailwind Members every year, so you can see exactly what the average growth rate looks like for their members.
How to Find a Tailwind Tribe
To join a Tailwind Tribe, you will need a Tailwind account. Once you have a Tailwind account, you will be able to join up to 5 tribes for free. If you want to be able to access more than 5 tribes, you will need to upgrade your account. If you have the free membership, you can make a total of 30 pin submissions each month.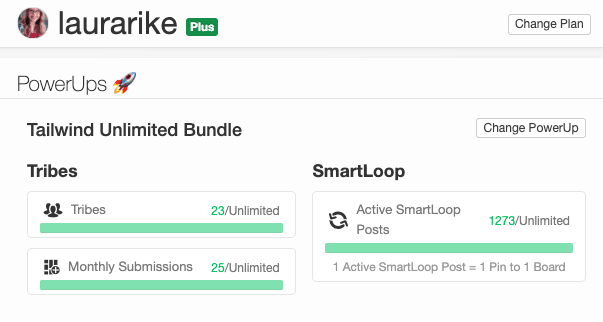 I personally pay for the Tailwind Unlimited Bundle, because of the amazing growth I have seen in my website traffic from having a strong strategy with Tailwind Tribes, so I wanted to have unlimited access to reach a higher potential monthly.
Below is a quick video overview on how to find the absolute BEST tribes for your brand & niche!
For more information about how you can use Tailwind Tribes to get more blog traffic easily, check out their website here: Tailwind