DISCLOSURE: This post may contain affiliate links, meaning I get a commission if you decide to make a purchase through my links, at no cost to you. Please read my disclosure for more info.
Pinterest is the best platform for building your business but it can be overwhelming. Using Tailwind and specifically, the "tribes" feature takes the guesswork out of scheduling and makes it easy to find the users who want to engage with your content.
What is Tailwind for Pinterest?
Simply put, Tailwind is the best scheduling app for Pinterest.
It allows you to schedule a single pin on multiple boards. It also gives you in-depth analytics so you know what is working with your Pinterest strategy.
Tailwind is great for Pinterest because it has an interval pinning. That is when one pin can be reshared at predetermined intervals with one click. Tailwind allows you to easily reshare evergreen content and finds the best times to share your seasonal content and your top-performing pins.
The Tailwind Tribes feature allows you to find like-minded Pinterest influencers and increase the repins of your own content. It gives you an endless supply of relevant pins that you can easily share them with your audience.
The analytics are very easy to understand too! They are available for your page, for each of your boards and for your tribes.
What is a Tailwind Tribe?
Each tribe will have a different set of rules for how often you can share your own content. It might be something like sharing 2 pins from other users for every one pin of yours. Some tribes require a high level of activity to stay in the group. Group members can then share your content with their audience and you'll have their content to share with your audience. It's a win-win in the right group.
You can review the analytics of the tribe and how well your content does by viewing the Tribe Overview. If your pins aren't being repinned by the tribe you can leave the group and find a better match.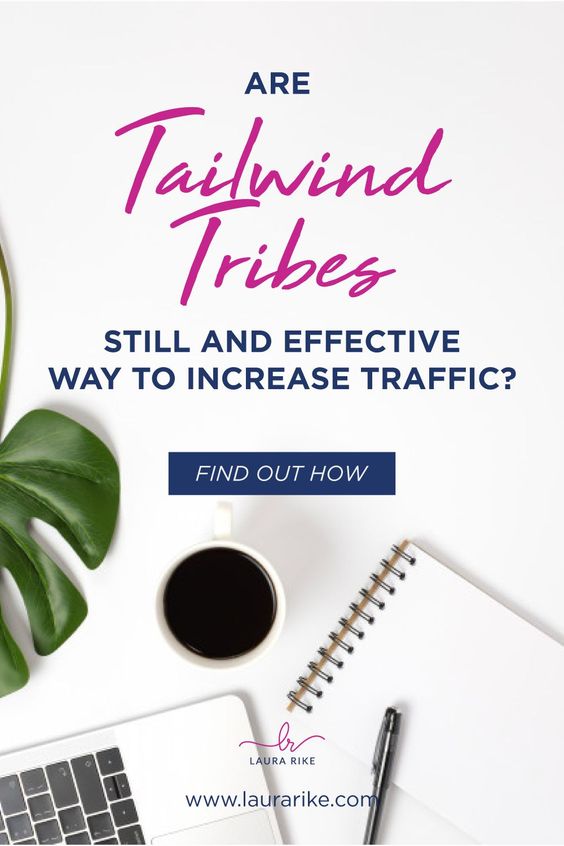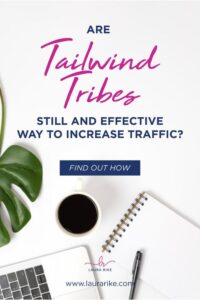 How do I find Tribes on Pinterest?
The simplest way to find tribes is to use the "Find a Tribe" option in Tailwind. Then you'll search through the options with relevant keywords.
Once you have some experience and success using Tribes, you can use the Tribe PowerUp option to increase to 10 tribes and 80 submissions.
You can also use the Tribe extension and share one piece of content with all your Tribes. For example, if you belong to 5 tribes and you share 1 piece of content, that would count at 5 submissions.
Another way to find tribes is to ask your Facebook groups. Ask if anyone can recommend a Tribe they like and have them send you the link to join. You might be pleasantly surprised by how many good Tribes you can find by asking your connections.
How effective are Tailwind Tribes?
Setting up and implementing a strategy to use Tailwind Tribes has been extremely effective for our clients.
Using the strategies in this case study and by monitoring the analytics, our client's traffic has increased exponentially. They have not only consistently grown their following, but they have also increased traffic to their blog, website, and sales pages.
Are you reading this, thinking "I don't have the time to add one more thing to my strategy or schedule" – BUT you know that Pinterest can help your business?
Then this is for you.
I offer full management packages to bloggers, entrepreneurs, and/or corporate brands. My services are best for those who are ready to hand off their daily pinning strategy & design so they can focus back on creating products or services for their ever-growing following.
To learn more about my services please click here and fill out your information so we can determine the best Pinterest management package that will fit your needs or simply sign up for a free consultation.