DISCLOSURE: This post may contain affiliate links, meaning I get a commission if you decide to make a purchase through my links, at no cost to you. Please read my disclosure for more info.
If you're looking for Pinterest tips that will explode your traffic, you have landed in the right place. If your website is struggling for traffic and you aren't yet leveraging this powerful marketing tool, you're about to dive into a collection of unique Pinterest marketing tips that shows you how to leverage this fun marketing platform.
---
---
Is Pinterest Good For Marketing?
The answer is "yes" because of the tools, shareability, and shelf life of a pin yields better results than the other popular online marketing platforms. Pinterest is the place to go for inspiration and information and today's Pinners are responding to fresh content.
In addition, the algorithm favors recent, relevant content – so more fresh content from you means more exposure in users' home feeds and search results.
How Do I Get the Best Out of Pinterest?
Once you sign up for your business account, make sure you look at the guides, marketing tips, tools, and videos that Pinterest offers. These are very valuable for creating a sound Pinterest marketing strategy.
You wouldn't jump into an unknown body of water blindfolded, so you don't want to jump into this without knowing what you're doing. "If you build it, they will come" doesn't apply here. There are some things that you need to do to get the most out of every pin.
How Do I use Pinterest to Promote My Business?
Now it's time to get into the nitty-gritty of how to use Pinterest for marketing.
But first, a moment needs to be taken to talk about the "Pinterest Hacks, Affiliate Marketing and Online Course: Tips from a Social Media Ninja" Podcast. This is another valuable tool that will help you get the most out of Pinterest. It also introduces you to Pinterest learning opportunities, templates, blogging strategy, and more.
Here are some tips on how to use Pinterest for marketing:
Tip 1: Your Copy Description Maximizes Your Pin's Power
Every pin gives you the opportunity to describe what the pin is about. There are several elements to the perfect description:
The description must be true to the pin and helpful. People loved to be helped, so capitalize on that fact.
Don't write too much. The point must be made in no more than two sentences.
Tap into the emotions of your audience by using sensory words. These are words related to sight, sound, touch, taste, and smell.
Remind people to click the accompanying link to learn more about something. People might be interested, but they need that call to action to remind them to take action or that it is possible for them to learn more.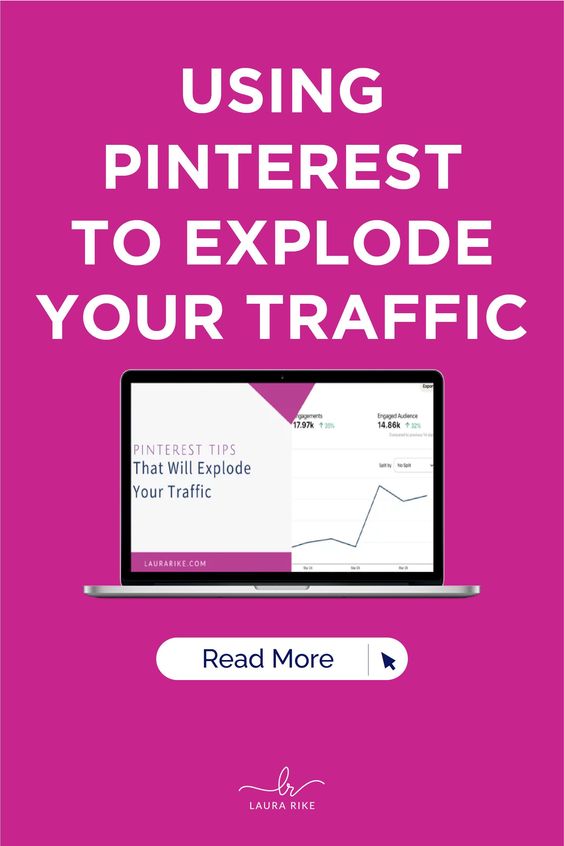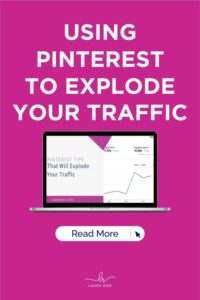 You also want to use relevant keywords in the description. A valuable tool is the Google Keyword Planner to see what people are looking for. You can also do a Google search and look at the related searches at the bottom of the search engine results page (SERP).
Pinterest's guided search is also helpful. When you type a term into the search field, tiled words appear below the bar that you can use.
Tip 2: Make Your Images Unique
Try to avoid using stock images. We are now in the era of overused stock photos and videos. If you can't avoid stock images, add text to the image that is specific to you. There are great, free image editors on the internet that you can use to make an image unique.
Even if an image is your own, adding text adds to the message. Pinterest and Tailwind did a join live video to talk about the upcoming best practices. Here is what they had to say:
As many of you have already noticed, Pinterest has been increasingly emphasizing the importance of fresh content. In 2020, Pinterest will prioritize fresh content even more, which can be great news for creators like you.
WHAT IS "FRESH" CONTENT EXACTLY? WHY IS IT IMPORTANT?
"Fresh" content refers to a new Pin image and URL combination Pinterest hasn't seen before. You can create several images that link to the same blog post, page, or product listing, and each of those would be fresh when saved to Pinterest for the first time.We're seeing evidence that fresh Pins are already beginning to outperform duplicates (those which have been saved before), and the guidance we've received from Pinterest is that this trend will continue over time.We've also seen reports of suspended accounts rising since early 2019, possibly indicating negative consequences to Pinning too much duplicate content – or just Pinning too much altogether. While this might sound intimidating, not to worry – we have updated best practices and product updates to share with you to keep your Pinterest marketing safe and effective over time. Since Pinterest remains one of the top organic traffic sources today and because it's central to the success of so many businesses, understanding and adapting to changes is crucial. We are here to help!
SO, WHAT'S A PINNER TO DO? INTRODUCING SMARTGUIDE
To make it easy to follow best practices on Pinterest over time and help protect your account, we've developed a new feature called SmartGuide.Initially, SmartGuide will monitor your Pinning and help you avoid behavior which may put your account at risk.Over time, SmartGuide will keep you up to date on the latest best practices from Pinterest as they evolve (we'll continue working closely with them as Partners!). You'll see it expand to include recommendations to help you improve your strategy and maintain healthy pinning habits to make the most out of your Pinterest marketing, too.
Coming Soon: Your First SmartGuide Check-Up
SmartGuide will be rolling out in waves in the coming weeks; keep an eye out for your initial health check. You won't be able to miss it in your dashboard 🚥.💡For the time being, here are some high level guidelines we recommend for all of our members to consider:
Most successful accounts on Tailwind publish 15-25 Pins/day
Pinning an excessive amount of duplicate Pins (images that are already on Pinterest) could put your account at greater risk of losing reach.
Given the fact that Pinterest is increasingly prioritizing fresh content for distribution, we recommend that you begin creating and publishing more fresh Pins relative to duplicates to maximize your reach and traffic potential.
Tip 3: Pin at the Right Time
Another one of the most valuable Pinterest marketing tips is to pin at the right time of day. The worst time is during normal working hours because, well, people are at work and spending less time on social media.
One way you can determine the best time of day to pin is to look at Pinterest analytics. Post consistently and see when you get the most engagement. Because most people don't visit Pinterest daily, they do weekly and you will also be able to isolate the times during the week when you are getting the most exposure. Consistent pinning without overdoing it is the key.
You also want to be sure to share others' content. A rule of thumb is to do 80% sharing and 20% pinning of your own content.
Tip 4: Tailwind Tribes are Your Friend
Tailwind Tribes is a reciprocity tool that helps people share your pins while you share their ontent. Tailwind is a scheduling and analytics tool that saves a lot of time while still getting sufficient exposure on Pinterest. Tribes, which consists of groups of creators, is a Tailwind function.
An important task when marketing using Pinterest is to post your content and other peoples' content regularly. Tailwind Tribes will help you do this easily.
Tailwind is available as free or paid. Of course, paid will give you more features. For instance, a paid account allows you to join more than five Tribes. Tribes are found in the menu located under the weekly summary. Using relevant search terms, the "Find a Tribe" optoin will help you connect with Tribes that will help you. Make sure the Tribe is active and preview the content to make sure the content will appeal to your target audience.
Once you feel more secure about managing multiple Tribes, you can also start your own. Just keep in mind that it isn't about how many people are in the Tribe as it is the quality of the content being pinned. To pin to Tribes, use the Tailwind extension.
What Is the Best Way to Use Pinterest?
The best way to use Pinterest is to ensure you have concise, keyword-optimized descriptions that touch on the emotions and needs of your target audience. You must also keep in mind that repinning is going to contribute to your level of exposure, so don't just post your own content. While consistency is important, stick to the 80/20 rule of repinning and pinning.
Utilize the above Pinterest tips that will explode your traffic and you will notice an uptick in your website or blog's traffic. Just be patient because no social media marketing strategy is an overnight success. You need to be persistent, consistent, and creative until you receive results and beyond.