DISCLOSURE: This post may contain affiliate links, meaning I get a commission if you decide to make a purchase through my links, at no cost to you. Please read my disclosure for more info.
What NOT to do with your Pinterest Profile
You may know that they have specific categories for each niche on Pinterest, but not all of them typically relate to your business. So, if you are someone who is on Pinterest currently right now, and you are struggling to get the views, the repin the clicks, all the engagement that you are looking for, or you're trying to monetize your website, your blog, or just make more what's affiliate money, then we're going to cover how to boost your visibility and make all of that happen today on this live stream.
There is one component that most people are missing when they set up their pinterest profile. And I'm going to show you how to change all that in a quick five minute fix because you simply CAN NOT skip over this part in your Pinterest marketing strategy!
Pinterest Categories
So one of the cool things that you do is when you go into a board, you are able to pick a category and so you're looking to choose those categories when you create a new board, so like if we are going to create a new board here and I wanted to talk about let's say marketing.
I could create this new board and then the information that's in this new board needs to be filled out. So here when we create a marketing tips board and you click on the pin up here or the pencil and click Edit, it gives you this section that's called category. They have predetermined categories on Pinterest.
Now what the heck do you do if your category is not listed? Marketing is not a category that's listed in here right? So it's super sneaky and hard to figure out where to list yours.
I want to show you is a sneaky cool trick. Literally pinterest.com/categories.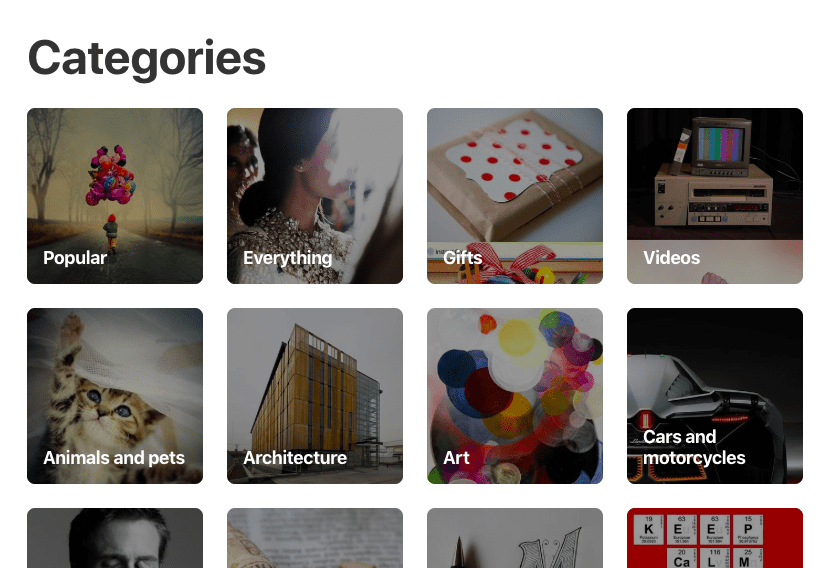 What this does is it brings up this really cool section of all the categories that you just saw listed on this board right here. They put them all in this area. And so this area when it's done loading will break it down for you each individual category where you can then click through and search to see if it's a viable fit for your business.

Not everybody is going to fit in this predetermined area up here. So what you can do is you can click on different things like design, or if we wanted to click on like products, we could click on technology which is located under the main category as a sub-topic.
So we'll click on design. Say I'm a graphic designer, and this Marketing Board is for graphic designs in marketing. So you look up here, you see that there's 71.2 million followers on this design category, which is a ton of people.
So first off, what I want you to do is write down the fact that you are in the design category. Okay? No, seriously, write it down right now that you are in the design category. So you can have this structure when we're done with this video.
Now, what you can do is you can scroll down and you see right underneath it says topics related to design, right? Here's graphic design, typography, digital media, you can click the arrow over and you can keep going. I want you to get more specific because design is so broad was 71 million followers, you're going to get lost in their numbers, right. So if I'm going into graphic design for marketing, I can click on graphic design.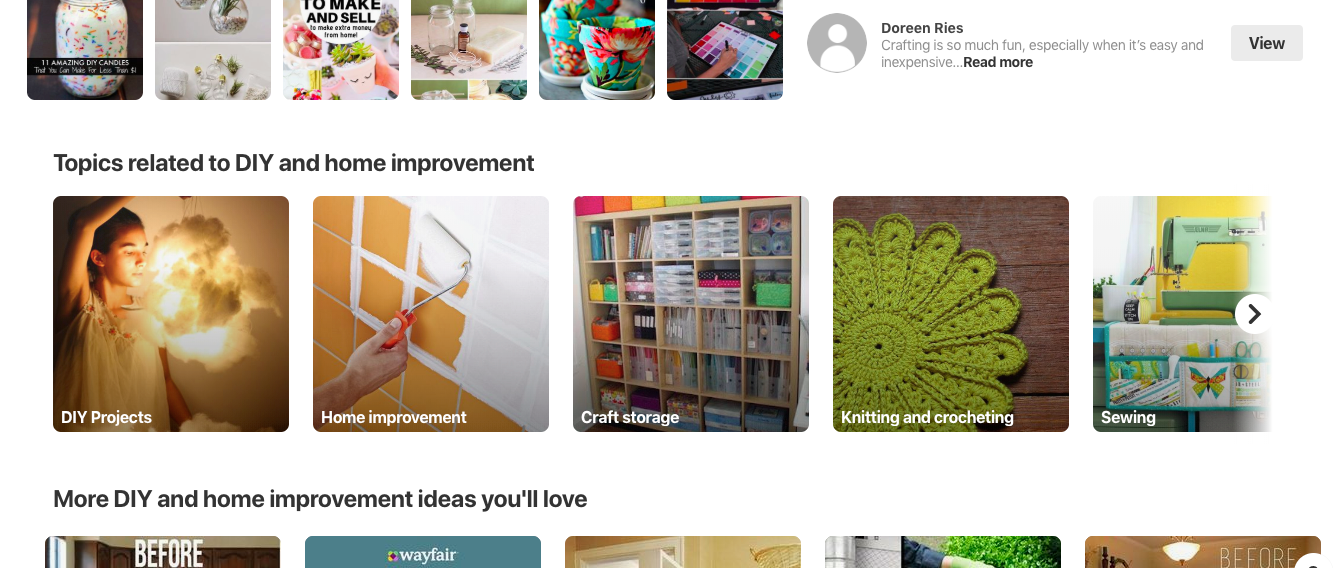 Now what we've done is we've found a topic underneath the category of design. Now you see, it's 11.3 million. So we're getting more specific and more niche, if you will, you can keep going down. So first we would write design, then we would write graphic design. And now we could even go into corporate design, we could go into advertising. So let's go into advertising. This one has 42.5k followers. That's way way better to try to be found online for this. So you could do
marketing, design for advertising. You could do graphic design for advertising, but advertising is going to be the topic that you want to make sure that you have when you're in the information.
Honestly, this is the easiest way because Pinterest loves when people fill out those categories, they're there for a reason Pinterest wouldn't put them there if they didn't want you to use them properly. So if you're going to be creating a new board and you want to fill out that category properly, start going down the list and find where your niche is among the main categories that they have. So like for social media, it was under technology. So you can just look and find where you need to be and then label that boards category correctly because this is going to help your visibility immensely in terms of your profile.
So if you guys have any questions about that, please don't hesitate to reach out and let me know.
Pinterest Strategy For Business
Do you need to bounce ideas off someone? Dive into your current strategy and come up with a game plan for how to stay on top of the changes? Maybe you have a big launch coming up and you aren't sure how to best leverage Pinterest. I'm here to help!
Book a consultation with me so we can tackle your questions and maximize your Pinterest efforts to make the most of your time and strategy.