DISCLOSURE: This post may contain affiliate links, meaning I get a commission if you decide to make a purchase through my links, at no cost to you. Please read my disclosure for more info.
Have you ever sat there just staring at a blank document, knowing that you needed a blog post, email campaign, or social media ad, and wishing someone else could do it for you?
Well, good news, Jasper AI (formerly Jarvis or also known as Conversion.ai) is claiming they can do just that. So, in today's article, we'll be examining those claims and asking, is Jasper AI the best tool for Pinterest and copywriting
What is Jasper AI Exactly?
To put it simply, Jasper AI is an artificial intelligence (AI) that uses a series of prompts to generate content for you. 
In more technical terms, the platform uses a modified GPT-3 OpenAI API that has been "trained" to deliver high-quality content. This has been done by pre-training the GPT-3 neural network with millions of words that the AI can use to assemble content based on a series of prompts.
In short, you come up with a series of keywords to get Jasper AI started, and the AI then writes the content for you.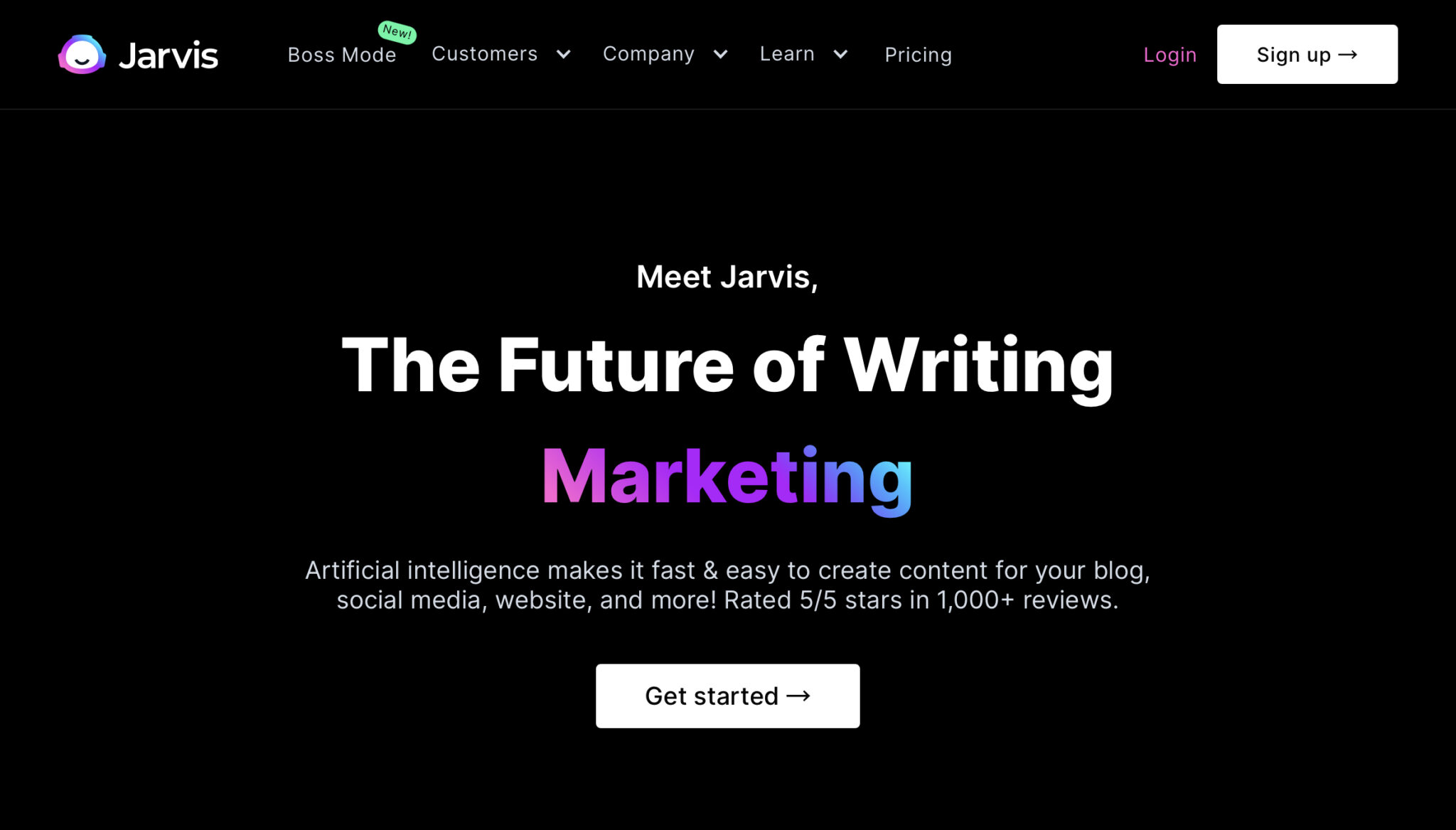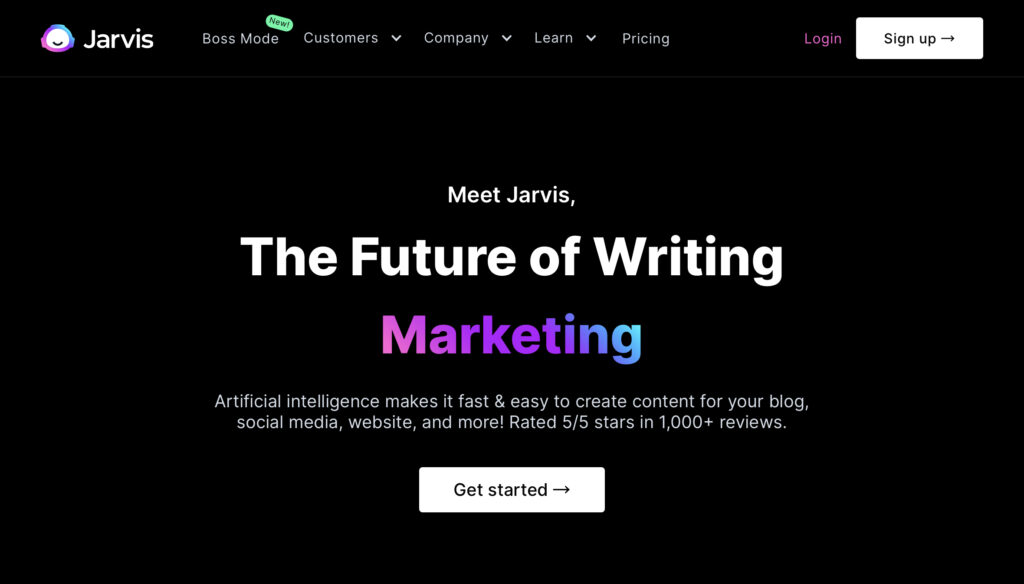 How does Jasper (now Jasper) AI work?
Jasper AI works in three easy steps:
Choose a Jasper Template
Not all content follows the same format, so Jasper has a huge number of templates that control how the output is shaped, making it suitable for different platforms. For instance, there is a Pinterest template, which will create very different content to the Facebook template.

Describe your business
After you've chosen your template, you'll need to prime Jasper with a description of your business and some keywords and phrases connected to the content you want written. This will help the AI understand the kind of content you are looking for.

Watch AI write your copy
Once all that is done, all you need to do is sit back and watch Jasper AI do all the hard work for you.
Copywriting Templates: What you can do with Jasper AI?
As we've mentioned, Jasper has a lot of different templates you can use to optimize your content for different platforms. Some of the best and most useful for Pinterest include:
AIDA Framework
AIDA stands for Attention, Interest, Desire, Action and is used as a framework for high-conversion marketing campaigns. Jasper AI is capable of quickly and effectively producing AIDA framework marketing posts in just a couple of seconds. 
Content Improver
If you feel like you've got the basics of what you want to convey down, but feel like the content could do with a little polish, Jasper AI can do that too. You can load content into the AI and it will rewrite it with a little more flair for you.
Pinterest Title & Description
Most importantly for Pinterest markets, Jasper AI is capable of quickly producing compelling titles and descriptions for a large number of Pinterest pins, cutting down on the time you have to spend creating them.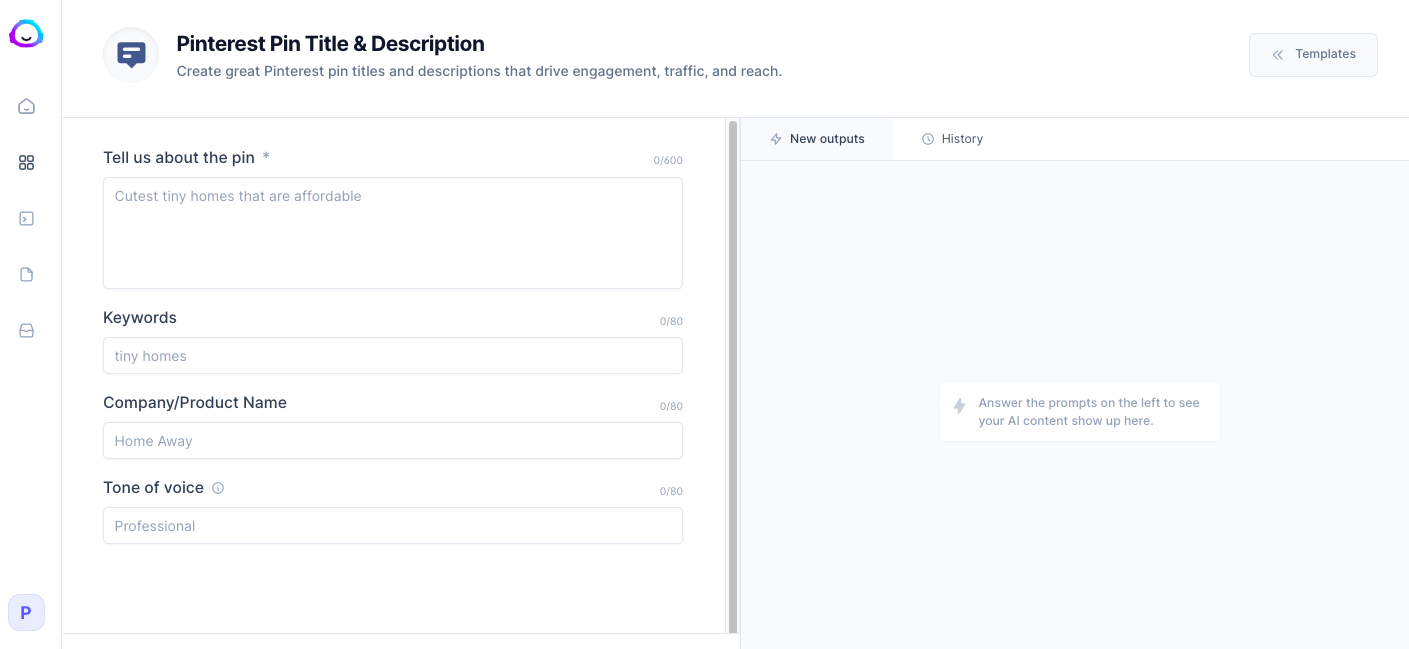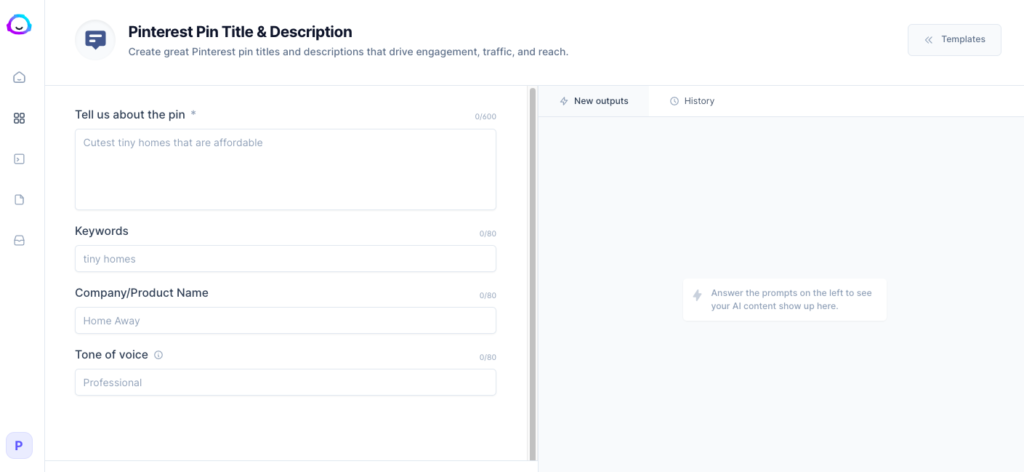 Long Form Assistant
Jasper AI can also be used to create long form content, such as blog posts, articles, scripts, and even books in a matter of hours using its Long Form Assistant.
How Does Long Form Assistant Work?
Jasper AI's Long Form Assistant works in five easy steps:
Open Long Form Assistant from Jasper AI dashboard
With the Pro Unlimited tier of subscription, the Long Form Assistant will appear right on your dashboard.

Describe the content you want to create
You then enter a specific and detailed description of the content you want to make and add in appropriate keywords or phrases.

Generate headlines
Jasper AI will then generate headlines for your long form content for you, or you can set your own.

Write perfect intro paragraph
When it comes to the perfect intro, you can either write this yourself or have Jasper write it for you.

Generate blog post outline
In order to set the structure for the content, you then add in an outline, using headings to outline content pillars. 
Once that's all done, Jasper will use what you've entered to write the long form content for you.
Jasper AI Boss Mode
In line with the rising use of mobile voice assistants, Jasper AI launched Boss Mode in 2021. Essentially, boss mode allows you to give Jasper voice commands, such as "Jasper, write a blog post on tomatoes for me."
It also allows writers to use their AI assistant to write twice as fast and translate their content into 25+ different languages.
How much does Boss Mode Cost and what's included?
Currently, the Boss mode plan costs $119 per month and does include all the features found in the Starter and Pro Unlimited plans.
Boss Mode Vs other Jasper AI Plans
Boss Mode is an excellent tool if you're literally too busy to type, as it increases productivity by providing a faster output, somewhere in the order of 500-1000 characters per click, using its voice command writing.
Jasper Starter vs Pro Plans – Which One is Right For You?
Starter Plan – For $29 per month, you can generate 20,000 words per month using more than 40 document templates to guide Jasper' output. This is ideal for smaller blogs and websites or for users just looking to create social media posts. 
Pro Unlimited Plan – For 109 per month, you get all the benefits of the starter plan, plus access to the long-form writing assistant and document editor.
Boss Mode Plan – For $119 per month you get all the features of the Starter Plan and Pro Unlimited Plan, plus full voice control and translation services.
What content can I use Jasper AI for?
Because of its wide number of templates, Jasper AI can be used to create a whole range of content, from email ads to blog posts. 
Does Jasper AI create original content?
Yes, the content produced by Jasper AI is  99.99%  and will pass most plagiarism with flying colors.
What languages does Jasper AI support?
Jasper currently supports more than 25 languages, including English, French, German, Spanish,Dutch, Polish, Chinese, Russian, Portuguese, and Japanese.