DISCLOSURE: This post may contain affiliate links, meaning I get a commission if you decide to make a purchase through my links, at no cost to you. Please read my disclosure for more info.
If you haven´t already heard, Facebook is now allowing its verified users to schedule their Facebook live videos ahead of time. This is great news because it means that your followers can be prepared to plan to watch you go live. You´ll have the opportunity to start your live broadcasts with an already present audience, which will likely lead to more engagement!
Via the Publishing Tools section on your Facebook page, you can start the process to schedule your live video. Once scheduled (which can be done up to 1 week in advance), people will be notified of the upcoming broadcast via an announcement on their News Feed. They will then have the option to be sent an alert before you go live. Another great feature is that your viewers can join the broadcast up to 3 minutes before it begins in order to interact with one another. You´ll also be given a link to your Facebook Live that you can share elsewhere to notify people of your upcoming broadcast.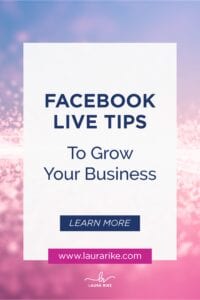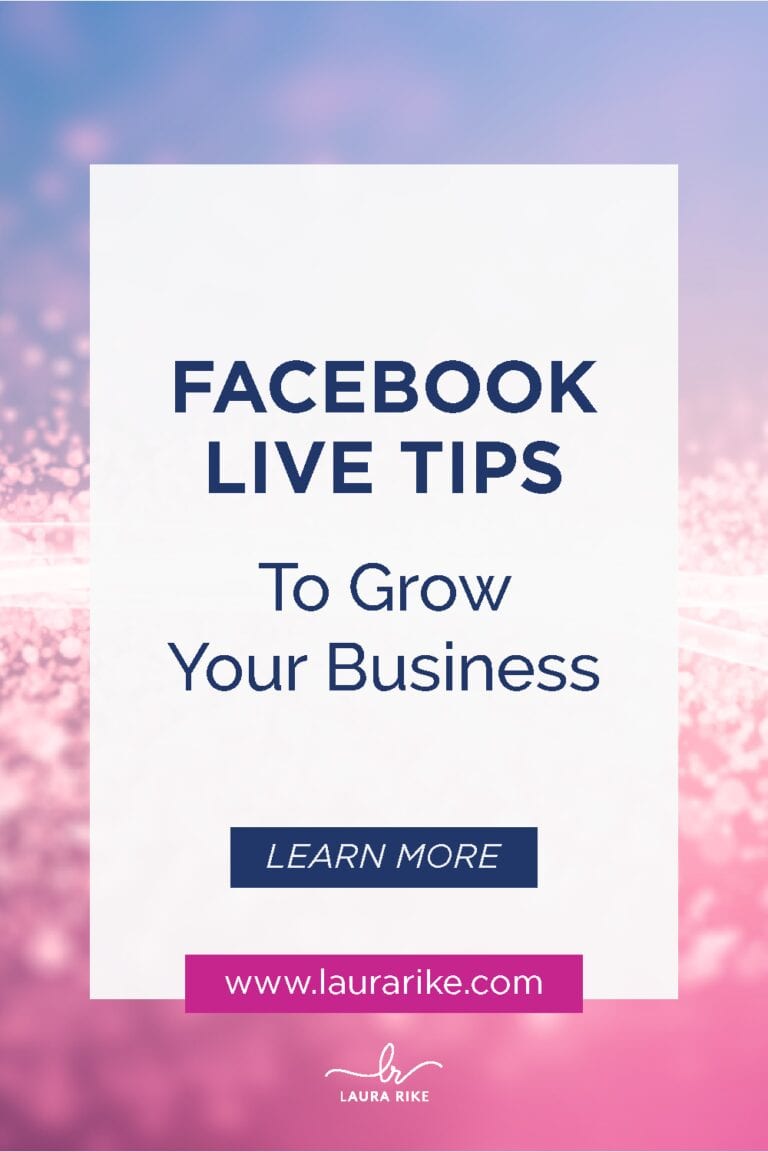 If you don´t have a verified page, yet, no need to worry. Facebook will be rolling this out to all pages in just a few weeks. In the meantime, take a look at these Step-by-Step directions to see how it´s done.
Facebook Live Scheduling
*Note: You must be in Page Admin in order to complete the following steps.
1. Go to ´Publishing Tools´ in the top navigation bar.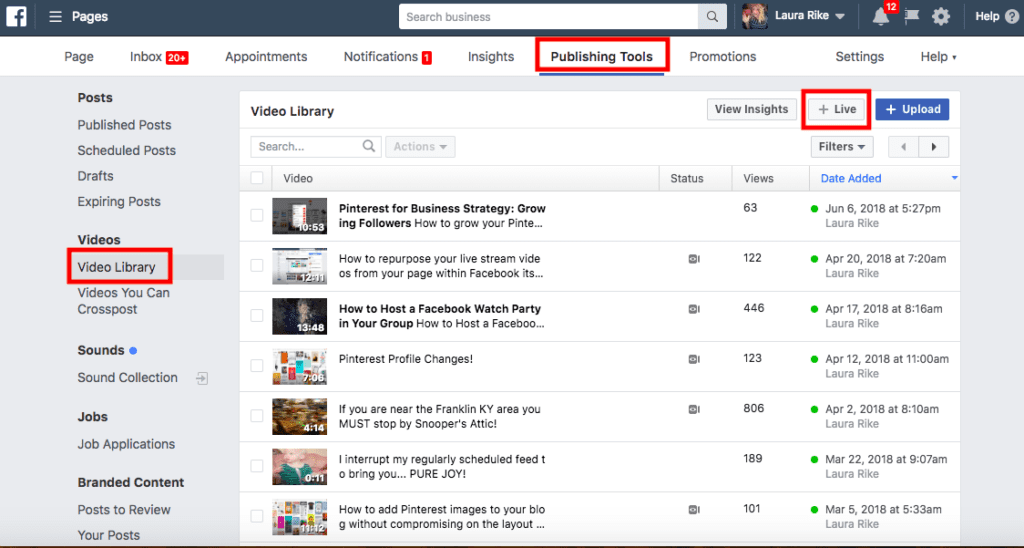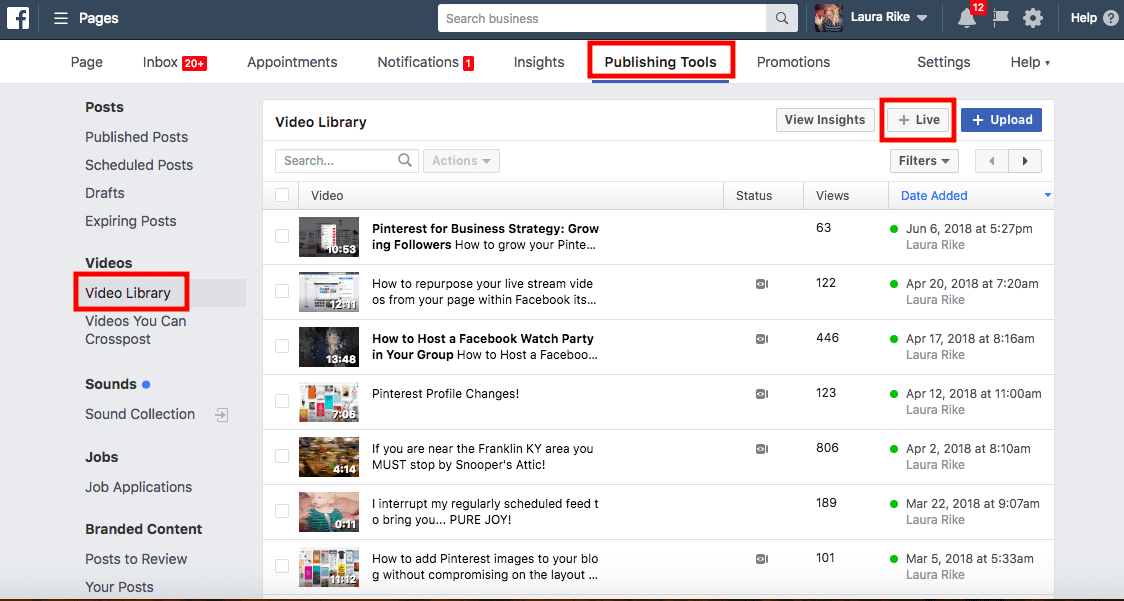 2. Choose ´Video Library´ and then ´Live´.
3. Copy your Stream Key and Server URL for future reference. You can find it again later by editing the post in ´Video Editor´.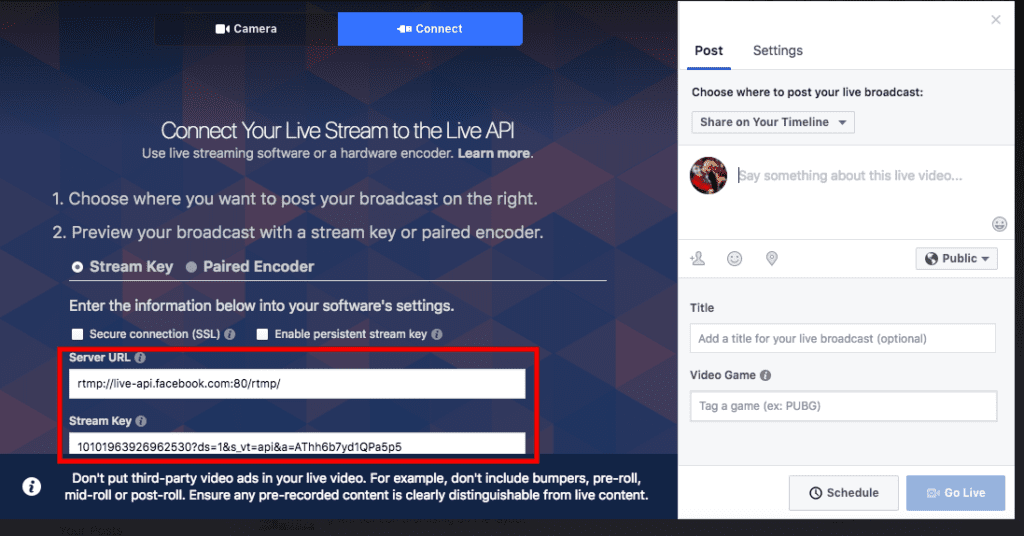 4. Fill in the information on the right of the page to let your viewers know what they will be tuning in for and then click "schedule".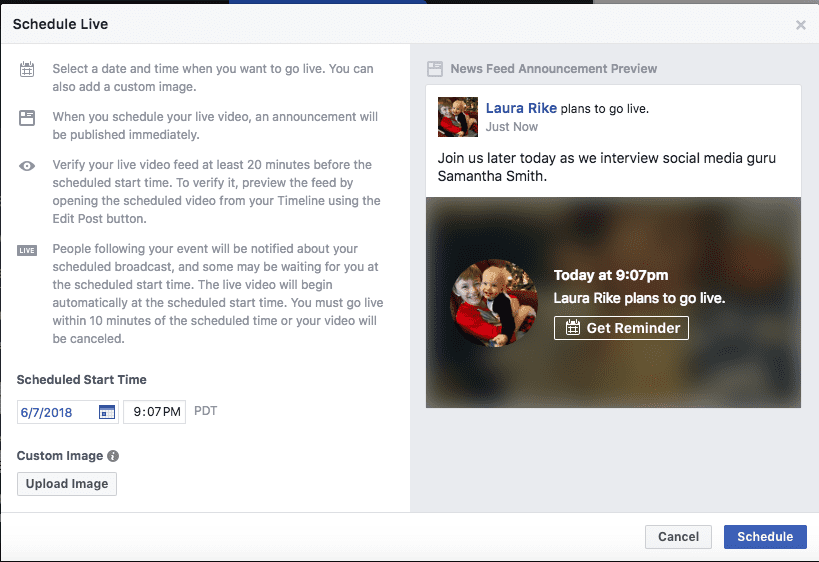 5. If you´d like to upload an image, you can do so at this time. Select the date and time of your broadcast and when you´re ready, click "schedule".
That´s all there is to it! Good luck!
[feature_box style="2″ only_advanced="There%20are%20no%20title%20options%20for%20the%20choosen%20style" alignment="center"]
Want To Grow Your Business? Looking for more traffic & more engagement?

My Social Media Marketing Services help your business grow brand awareness, relationships, and website traffic. I not only handle daily management and growth optimization, but also monitor all social media activity (i.e. – comments, messages, and reviews) and respond on your behalf. In addition to the above, I will research and use organic tactics (such as hashtags, following, contests, etc.) to grow your channels.
Set up a free discovery call to find out how I can help you skyrocket your business with my social media ninja skills!
[/feature_box]