DISCLOSURE: This post may contain affiliate links, meaning I get a commission if you decide to make a purchase through my links, at no cost to you. Please read my disclosure for more info.
Social media is a bigger tool in growing your personal brand than you might imagine. You can share content, connect with your following, and truly create a name and an image for yourself that will help you grow your own personal brand beyond the confines that you ever dreamed possible.
With a site like Facebook that is used by billions of people every day multiple times a day, you can truly make some great progress and can help you make a name for yourself.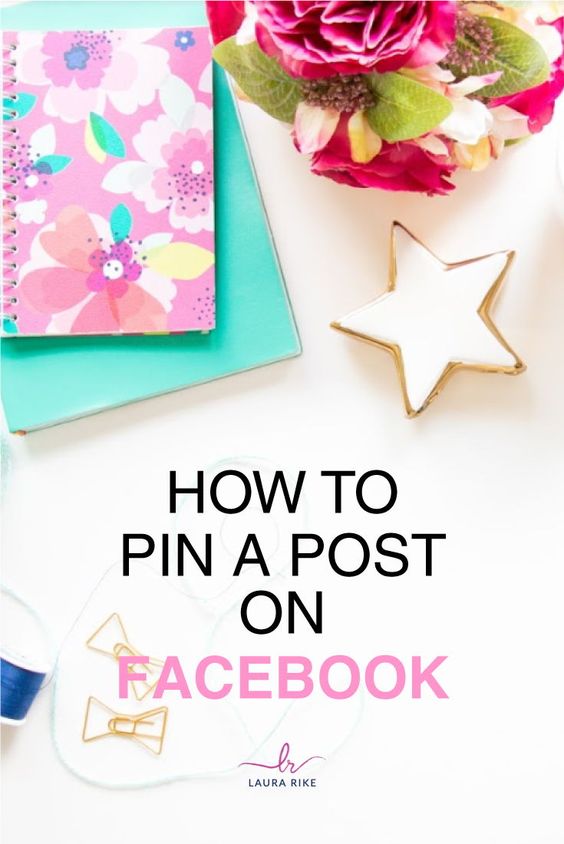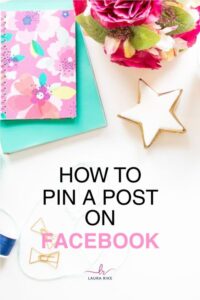 What is Pinning a Post?
One way that you can make the most impact on your followers is to pin a post. A pinned post is one that has been selected to stay at the top of your news feed no matter what else you post. This post is going to appear at the top of the timeline in the left column and will stay there for up to 7 days or until you unpin it. You can only pin one post on your timeline at any given time and you can keep that post there so that most people see it.
How to Pin a Post on Facebook
The pinning process is not all that difficult to do. You need to pick the post, click the edit pencil that will appear at the top right of the post, then choose the drop-down menu. On the menu, you will have several options like edit post and pin to top. You can then choose pin to top so that the post stays at the top of your news feed for up to seven days no matter what else you post. In order to remove the pin from the post before it expires, you follow a similar process of choosing to edit the post then unpinning it.
What Does Pinning a Post Do?
Pinning a post does a few things, first off, it helps to boost the number of people that see the post. Since the post is at the top of your feed, your followers are going to have more of an opportunity to see the post before it gets buried by all the other things that you post or that are posted in their own feed. This means that important posts are going to stay up longer so that they can be seen and actually make an impact on the followers that see them.
Pinning a post is also going to help make sure that your post is promoted and that it is going to reach the people that it needs to reach. A post that is pinned could be something like a welcome video that you have created, an advertisement for something that you are selling, or something special you are doing or it could just be something special that you want your followers to have ample time to see and really relate to. This is a fantastic way to make sure that your content is being seen and that all the hard work you are putting into your social media content is being seen.
Should You Be Pinning Posts?
For those that are considering pinning a post, the only way you are going to be sure it works is to take the time to do it and see what happens. Pinned posts are going to show up in your timeline with an orange flag on the top of them so that you can tell that they are pinned. Pinning a post may be just right for helping you to reach more people, to make sure your content is being seen, and to make sure that you are reaching as many people as possible.
Pinning a post might make a huge difference in your overall reach and the only way you are going to find out is to try it yourself. You can try pinning posts to see what difference it makes and to see just how it can help grow your brand and your personal site as well.