DISCLOSURE: This post may contain affiliate links, meaning I get a commission if you decide to make a purchase through my links, at no cost to you. Please read my disclosure for more info.
Figure out how to add an admin to a Facebook Business page can be challenging and confusing. Facebook does not make it easy to grow your online empire through the platform. It doesn't have to be complicated, though – so let's get into it!
Can you have more than one admin on a Facebook page?
To create a Facebook Page, you have to have a personal Facebook profile.
When someone first creates a page, they automatically become that page's administrator. If that person leaves your company or deletes their personal Facebook profile, that Facebook page may be lost to your company. All of the posts, likes, comments, and other audience your page has gathered are now gone.
It is essential to avoid an unfortunate and accidental end to your business' Facebook page.
If you are the admin for multiple Facebook Pages, you can use Facebook Business Manager, but make sure you look at the FAQs and do your research beforehand on how to use it, as it can be very tricky to manage.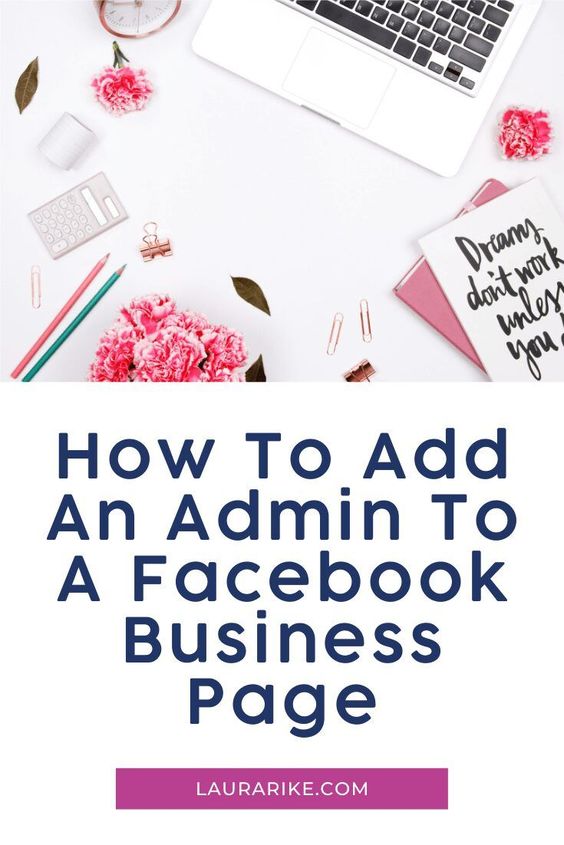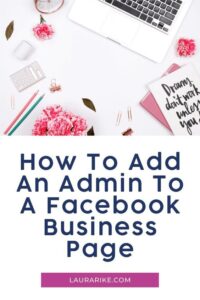 Here are four reasons you need more than one admin:
If you have more than one person working for your company, you can share the management.
If you or another person leave, the company doesn't lose the page.
If you accidentally delete yourself from the page (it can happen!) the page doesn't disappear.
It's good to have a backup person to manage the page in your absence.
Having a second set of eyes is also a good idea because they will have a different perspective than you. They may help to see things you didn't notice or give you suggestions that you might have missed.
How To Add A Facebook Admin
Any admin of a Facebook page can add another admin.
To add a new Facebook admin, you need to know the email address associated with the new person's Facebook account or be friends with them. Additionally, they need to like the page of the business they are trying to become an admin of.
Here are the steps you'll undertake to add a new person:
Log in to your personal Facebook profile
Go to the page
Click on the "Settings" tab (top ribbon of options under the search bar)


Click on Page Roles on the lefthand side
Under Page Roles, assign a new Page Role by typing in the person's name or email address


If you scroll down, you can edit and change the access of existing admins


You can also add:

Editor
Moderator
Advertiser
Analyst
Custom Role
Once you've added someone to your business page, they will receive a notification to let them know. Make sure they go and accept your invite!
How do I manage admins on Facebook?
Admins have multiple roles when they are managing a Facebook page.
How Admins Manage A Facebook Page:
Publish posts
Send Messenger messages as the Page
Respond to and delete comments
Post from Instagram to Facebook
Create and manage ads
See who created initially or posted as the page
View page analytics and insights
Assign new Page roles
Additionally, Facebook admins can do the following on the page's linked Instagram:
Post as the business
Respond to and delete comments
Send Direct messages
Sync and edit business information
Create and manage ads
Post to the page's Story as the page
Due to the level of access that admins have over your Facebook Page, make sure that you trust them 110%. They need to have your company's best interest at heart, as there could be a lot of backlashes if things do not go well.
If you run your own company, try a trusted friend, relative, or someone who you work with to manage your page in your absence. You can temporarily make them an admin, or permanently, or even assign them a different role.
Use this Facebook chart to decide which role is best for you:
If you're worried about giving someone else admin access over your Facebook page, make them an editor. They can do everything but set soles and change the core features of the page.