DISCLOSURE: This post may contain affiliate links, meaning I get a commission if you decide to make a purchase through my links, at no cost to you. Please read my disclosure for more info.
A lot of times people go to Pinterest and try to figure out that perfect schedule to post – like any other platform. When scanning through Pinterest, you will find infographics that'll be those long skinny graphics that tell you when the best times to post on Pinterest is.
Is there a best time to actually pin to my profile on Pinterest?
What's going to give me the most click through what's going to give me that most engagement. I'm looking for the saves/repins, and traffic. How do you figure out what's working and what's not in terms of your schedule?
Pinterest Analytics
Let me just tell you like a ton of other things in life, it depends on your unique situation. It depends on what your account is. So even though I love to be outside in the sun, and enjoy time with my family, that might not be the best thing for you. You might like to stay indoors and work on projects. It depends on your uniqueness. My needs and expectations are going to be different than your needs and expectations and the same thing goes for Pinterest as well.
So there can be tons of people saying that they're reviewing all the top results. They're going through all the data and all these top accounts that they're looking at, and that they've figured out exactly when to post, how to post, what to say and all that. I'm telling you right now, they can't tell you for your Pinterest account, what the best time is.
The thing that I've done a lot of and if you know me, you know that I love this is testing.
I've tested a number of different things that 'the experts' say to do in terms of when to schedule your pins and I don't really see any consistent results when I've followed their suggestions. What I will say is what I have noticed is that the content that you put out there and the consistency that you put it out there is what really matters.
Evaluating Your Pinterest Strategy
I didn't just write this to tell you that it depends on your unique situation, I want to be able to provide you with a way to figure out how you can find that sweet spot for your pending schedule. So the best time for you to specifically pen is really going to take some time to evaluate the patterns of your followers, the reach, the engagement, the traffic that you're getting from your account.
So there can be a number of different things when you're looking into these as your account grows. The holidays, different seasons, depending on your niche can be impacted as well. But in general, you want to go and look at a couple of different things to monitor on your account.
Pinterest Login & Reading Your Pinterest Analytics
So if you go on the top right-hand corner of your Pinterest login, you're going to be able to see it top left hand on a desktop, you're going to be able to see the Pinterest analytics tab. Some of you may have a new dashboard, which I'm absolutely in love with some of you may still have the old dashboard, which still gives you an amazing amount of data to be able to track right. The new dashboard gives you a breakout where you can break out what is paid organic, what is click-throughs vs what is repin, and what is just monthly viewers.
When you're looking at the Pinterest analytics, if you're going to do it manually, you want to look at the pins, and you want to look at the engagement that you have on the account. There is an engagement tab. I don't mean like engagement in terms of comments and things like that specifically, but there's a different way that Pinterest looks at engagement. Keep an eye on those numbers and notice if you check at certain times of the day in that graph, and in those Pinterest analytics, those numbers will change faster than others.
So you can see sometimes during the day that that in the increase is going to be very minimal and other times it's going to skyrocket through the roof. It's not something that is going to be a hard and fast rule like I said, so you want to just kind of start to take note of those things.
Also, when you are on it, if you are consistently on it eight o'clock and pinning things, that's going to slightly affect when people are going to be seeing that new content as well when you're posting it.
Another one to check out is the notifications, you'll see where it tells you notifications of when you get saves and following your boards, ect. You want to be able to see when those increases happen when things barely move, what's moving fast, what content is getting picked up faster, and kind of figure out how to streamline that and repurpose it for your account.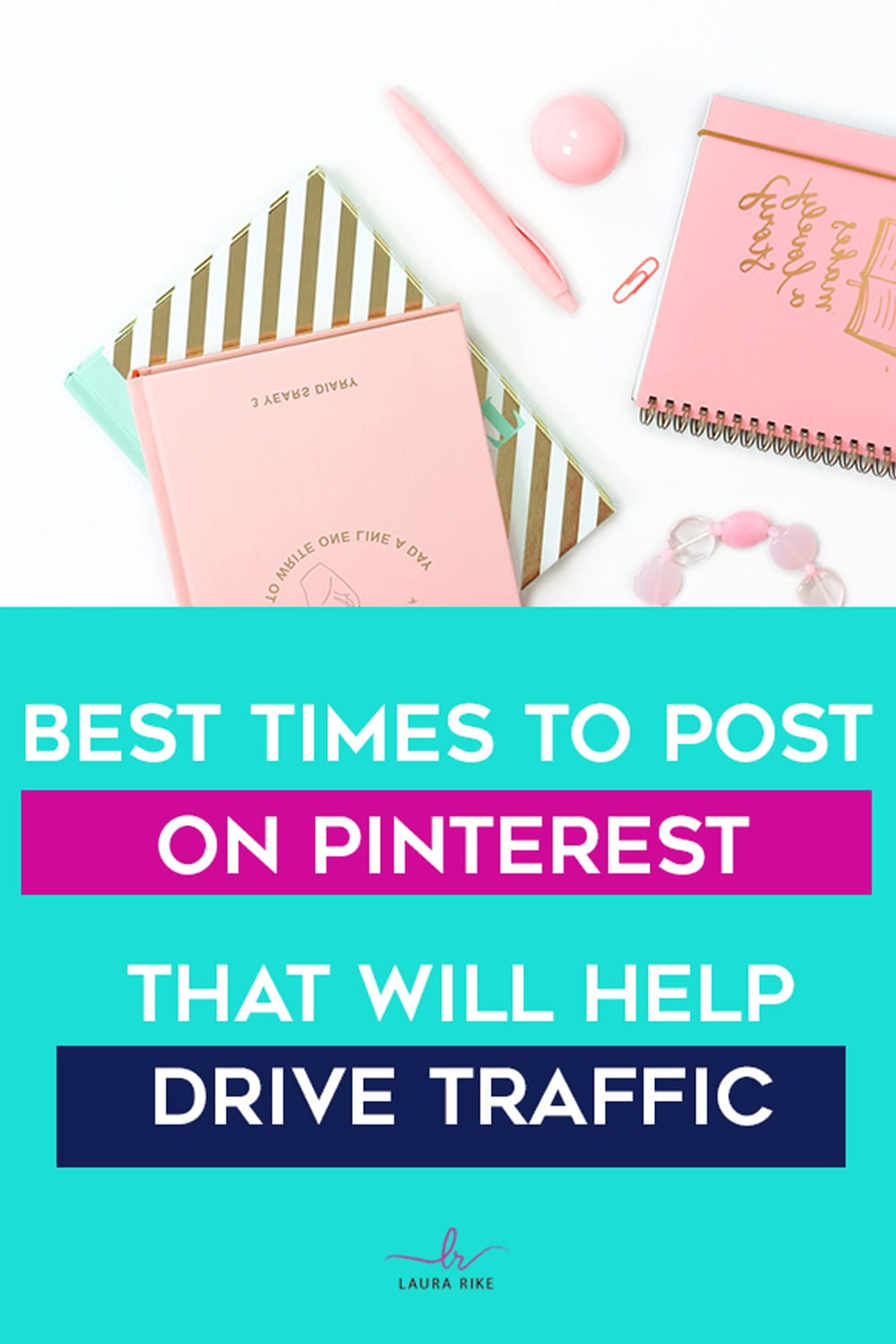 Pinterest Analytics Tools
So there's really no perfect time that I can give you here, but what I can give you is the fact that thing earlier is there, the guesswork stops when you use tailwind, the guesswork stops when you check out your Pinterest analytics. You can get recommended times to publish on your account. What you can do is you can take all the content and sit down and plan it out for the entire month within one hour because you know when you're supposed to be pinning it, and you know when you can schedule it. Then it's consistently done every single day, whether that's one pin a day, whether that's three pins a day, it doesn't matter.
I personally use Tailwind to automatically optimize your Pinterest and Instagram schedules based on when your audience is most engaged with deep analytics and insights so you can see what's working and what's not.
Pinterest Business Account
One of the things that I want to be able to help you guys with is to figure out these things specifically for your account and your niche and things like that. I would love for you to join me and my free masterclass coming up. It's a one hour masterclass and we go over pinterest EVERYTHING. Some wonderful tidbits here on how to pick your own strategy and get Pinterest marketing to work for you in less time that will last 1,600 times longer anything you are doing on Facebook when you look at your Facebook analytics.
We cover the three undeniable reasons why your business should be using Pinterest consistently, not just using Pinterest, but using it consistently. If that's something that scares you or you struggle with it, it's not a problem. Let me know and I'd love to be able to help you because that's something that I do day in and day out and it's truly what I love.