DISCLOSURE: This post may contain affiliate links, meaning I get a commission if you decide to make a purchase through my links, at no cost to you. Please read my disclosure for more info.
How to create a poll in addition to why you should be creating polls, and how to use it in your marketing strategy.
There are a number of different ways that you can go about creating polls. My business strategy for creating polls and how to increase visibility is so that I can build more relationships with different types of audiences and continually engage with them without being spammy or weird.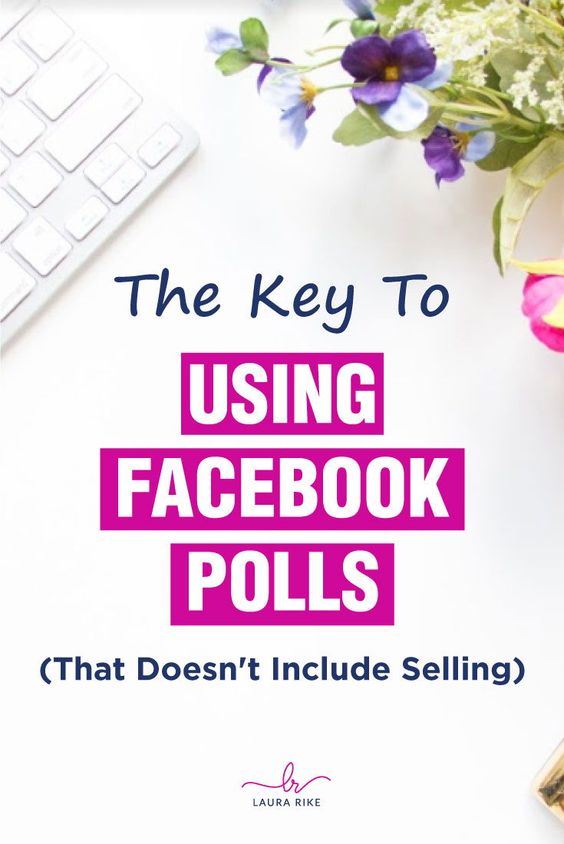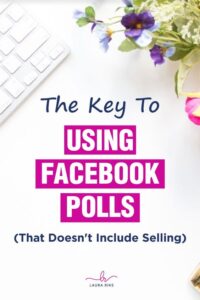 I love creating polls in Facebook groups, but first, let's start with what you should not be doing, which is creating polls with the intention of selling someone. Don't set up the polls just to try to do a bait and switch capture. Ask legitimate questions. Maybe there are actual questions that you want for your business to be answered. But you're not sure what the best route is to go about it.

I would also create polls for my Facebook page for engagement purposes. A lot of times people are scrolling through Facebook, and they don't have the time to actually write out a response. A poll is a quick click to answer a question that can help with market research, or just for engagement.
Creating the Poll
When creating a new post, click on poll.
Now what's super fun is you can actually add graphics to it. So if you wanted to add an image, you can just grab and place an image in the post. You can also schedule it, add options like header tags, change the font, etc.

I like scheduling polls because I think it would be fun to have in the group for later. So you can laugh when you see this later and know that this was from the training schedule.

Another way that you can enhance your polls is that you can add GIFs to it.

I just had one go live not too long ago on my facebook page.

Then as the page owner, I can click here and see who voted and said what how stinking cool! Now if I want to try to get them to engage further, I can comment on the poll, tag their name and then I asked an open-ended question because it's on my page. I'm not just taking random people, they actually already told me that they wanted to give me their response, whether it's the countryside or city. I am just getting them to realize that I saw their response, and I would like to know more. That's just a way to bring up engagement on my page, right without being weird and without pushing something on them.

How are you constantly engaging with your audience on Facebook?