Grow your traffic, list and sales in just a few hours per week!
Pinterest is the secret weapon you've been searching for to generate high quality traffic and leads!
Are you an entrepreneur eager to get yourself in front of high-quality clients who are jumping at the chance to work with you?
Are you dumping money into your Facebook ads, Google ads, or promoted posts--and still not getting results?
Are you getting some opt-ins, but the leads aren't converting into paying clients?
Do you feel like you waste tons of time trying to think of the perfect tweet or Instagram caption and changing the photo 10 times just so you can promote your content?
Pinterest

is the ultimate business tool.
Why wasn't I promoting myself on Pinterest? Honestly, because I was using Pinterest to find ideas on crafts to do with my kids and new recipes I could try in my crockpot. I was signing up left and right to receive newsletters, recipes and tips in my inbox, and then it hit me - I was helping these people build their email lists. Why hadn't I thought of this before?
So I went out and gave it a try - but it didn't go as I planned. It took hours of my time and tons of research, but eventually I figured out how to craft my pins, and get them to drive quality traffic to my site and onto my list. And once I found the right formula, I successfully TRIPLED my traffic in just ONE MONTH.
What is a
Pintastic Rockstar

?
Pintastic Rockstars is the system I developed to eliminate all the guesswork and trial and error that I experienced! I've laid out the exact methods that I used in a easy to follow system.
Put in your best effort only to have it reach your audience over and over again without any extra work.
Reach more clients daily, all while only spending a few hours online a week.
Market on a platform that is not being sold to daily, and has a vast range of individuals open to your message.
Let's talk about how my past Rockstars have done: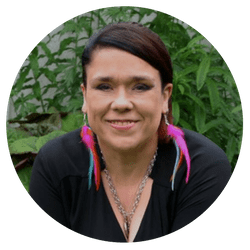 I've been on Pinterest since it was by invitation only and learned a lot on my own but I finally got my profile and strategy in order after taking this course and talking to Laura.
Laura's course "Pinterest Rockstars" is packed with lots of good and important information. It's a great way to get your Pinterest ready for the best possible result. Since starting the course, by daily traffic has DOUBLED. That says a lot about the course.
Linda Ursin
I have been able to participate in multiple programs with Laura: Rockstar Inner Circle & Pintastic Rockstars. Both the membership site and the Pinterest course have made a huge difference in my business. With the knowledge I have gained I was able to hit my goal and reached the next level within my company!!
Every time I have needed help Laura has been there and gone above and beyond!!
Debbie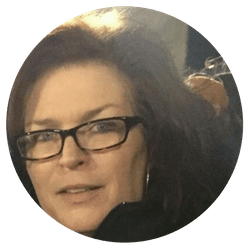 Is this course right for me?

I know you've been asking yourself that from the moment you started reading this. Pintastic Rockstars has been used in a variety of businesses and niches. From direct sales and network marketing, to coaching services, online courses, webinars and blogs. I have clients from all different backgrounds, countries and fields. Whether you're just starting out with marketing on social media, or are advanced and looking to increase your sphere of influence, Pintastic Rockstars is the only Course you'll ever need to be a Pinterest marketing success.

You're a Great Fit for Pintastic Rockstars If:

1. You're looking to grow a thriving community. 2. You want to grow your email list. 3. You want to promote your upcoming launch. 4. You want to drive traffic to your blog. 5. You're looking to save time by not having to rewrite and repost the same message over and over again.

Why is this the only course I'll ever need?

You get LIFETIME access to Pintastic Rockstars. That means that anytime there is an update made to Pinterest, I will share be updating the course content, and you will have IMMEDIATE access to it. You'll never need to buy a Pinterest Course AGAIN.