The astounding amount of people who use Pinterest is only one of the best parts about it. Not only are so many people using Pinterest but so few other businesses are taking advantage of it! Most companies and marketers, including big marketing companies, are all about Facebook because that's where they see the big numbers.
But remember, it isn't just about big numbers, it's about attracting quality leads with meaningful content. And so, not only can you do that on Pinterest thanks to its unique platform, but you can do so in an environment with very little competition.
How much do I need to know about 

Pinterest

 to get started?
Nothing! As your 

Pinterest

 coach, I'm here to help and assist you whether you have some experience under your belt or you've never so much as created an account. The only thing you must have is an updated website or blog with content that can be cross-posted to 

Pinterest

. As we work together, I can also help you with creating more or unique content.
Is 

Pinterest

 the right marketing tool for me?
Quite literally everyone is on 

Pinterest

 today! More and more newcomers to the website are men while millennial mothers make up a significant segment of everyday visitors. So whether you offer nail care services or sell handcrafted clothes or love to share handy homeowner tips, you'll find an audience on 

Pinterest

 and find success with a 

Pinterest

 marketing strategy.
How do I get started?
You simply pick an option below - click the button and it will walk you through step by step on how we'll get started right away!
What
People Say
About Pinterest Expert Laura Rike...
I had a great experience with Pinterest coaching with Laura. She gave me the opportunity to provide all my specific questions in advance, then we did a phone session to clarify what was most important to me to get out of my coaching investment. After that, she created a very comprehensive video training that was based on the questions I'd provided, so it completely addressed all of my needs! After the session and the video, I felt so much more comfortable using Pinterest for my specific business goals. (Laura was also kind enough to answer an urgent late-night question I had just prior to my launch, which was unexpected but so very appreciated!). I wouldn't hesitate to engage Laura again in the future!
Jennifer Reitmeyer
I enrolled in the Rockstar Inner Circle and completely love how Laura Rike teaches. Actually, I am a college professor let me say Laura has what it takes to coach and train because she explains "techie concepts" into bite size pieces easy to follow and apply! Completely looking forward to learning how to market on Pinterest and utilize my Facebook Live videos on multiple platforms. You're totally awesome Laura!
Felicia Golden Grimes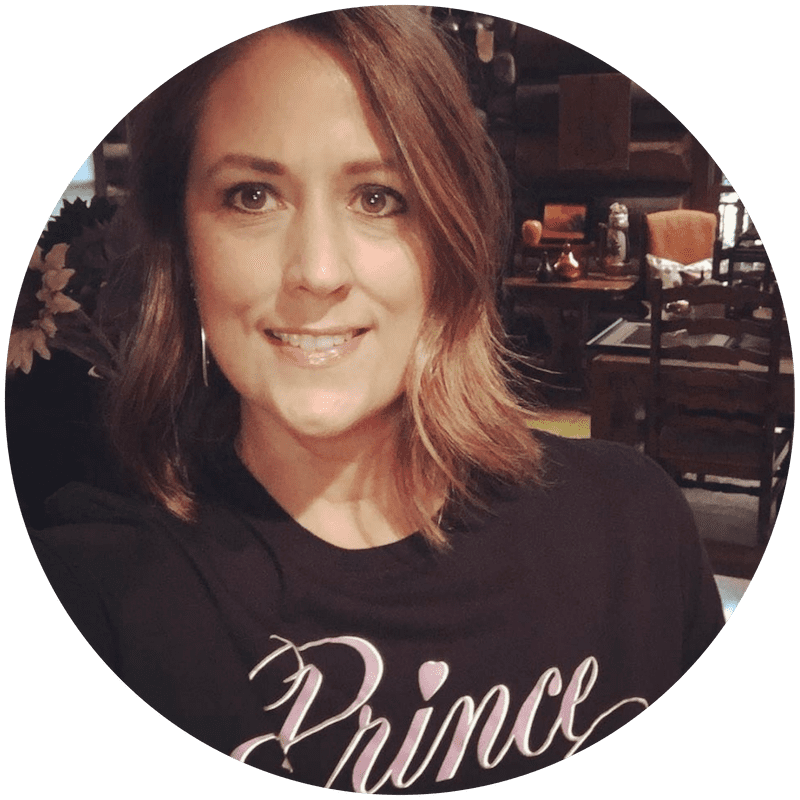 I recently attended Laura Rike's Pinterest Workshop. She offered a lot of really great information, including walking through the recommended components and steps to set up a business account. She also explained the reasoning behind why certain recommendations are so important; whether it be for analytics or for gaining more followers, etc. I would highly recommend her to anyone who is currently on Pinterest or thinking of joining it for business purposes.
Kristin Peterson Campbell
As a Pinterest expert + my awesomesauce passion for the platform, I am here to help guide you with professional advice and tips tailored for the uniqueness of your business and the problems you're having. I begin this process with a full account audit in which I'll evaluate your unique Pinterest account and profile to see how well you have defined your brand, optimized keywords, and crafted images to effectively sell the brand. If you haven't gotten started at all on Pinterest, that's alright to! We can begin from ground zero.
After this initial assessment is where the real fun comes. We'll get to the meat of things and you can get direct, knowledgeable answers on any questions you might have about the platform itself and how your specific business can succeed on it. Together, we'll draft a profile and website optimization strategy and hash out some content marketing tactics that will best suit your audience and brand. This includes advice on pin design and how to draft boards in such a way to attract visitors that can be easily transitioned into paying users.