DISCLOSURE: This post may contain affiliate links, meaning I get a commission if you decide to make a purchase through my links, at no cost to you. Please read my disclosure for more info.
In the modern era, businesses seeking to build their online presence have more opportunities than ever before especially with a pinterest manager. The vast landscape of social media offers countless avenues for exposure and growth, but knowing which platforms to prioritize can be a daunting challenge.
Enter Pinterest, a platform frequently overlooked yet teeming with potential for businesses like yours. When you hear "Pinterest," perhaps you think of DIY projects or recipe collections. But did you know Pinterest could be the secret ingredient in your marketing mix, driving traffic, visibility, and sales growth for your business?
Today, we are shining a spotlight on an essential figure who can unlock this potential – a Pinterest Manager. But before diving into the depths of what a Pinterest Manager does and how they can significantly benefit your business, let's first demystify some common misconceptions.
Unveiling the True Power of Pinterest
Pinterest isn't just a platform for DIY enthusiasts or recipe hunters. Instead, it's an ever-evolving search engine that uses visual elements to help users discover new ideas, products, and solutions. An impressive 459 million people use Pinterest every month, with users actively seeking inspiration, and 98% of them trying out the ideas they find.
The platform is an underutilized gold mine for businesses, especially for e-commerce business owners like Sarah Johnson, online business coaches like David Martinez, and content creator bloggers like Emily Thompson.
What is a Pinterest Manager, and Why Do You Need One?
A Pinterest Manager is a specialist who leverages their expertise in Pinterest marketing to promote your business, products, and services on the platform. They handle everything from creating an effective Pinterest strategy, optimizing your business account for discovery, crafting compelling pins, to scheduling and managing your Pinterest activity.
Consider a Pinterest Manager as a dedicated ally who navigates the vast Pinterest landscape, ensuring that your business stands out amidst the clutter. But why do you need a Pinterest Manager for your overall online marketing strategy?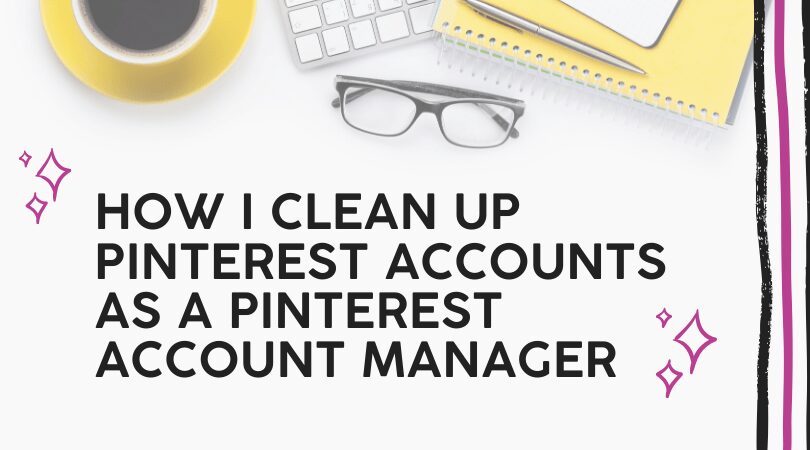 How I Clean Up Pinterest Accounts As A Pinterest Account Manager
Pinterest is more than just intricate crafting and food ideas; it's a search engine that can dramatically increase traffic to my client's sites. Because of that, it's critical that each board and pin makes sense, looks good, and fits with their niche. If the fundamental structure of their Pinterest account is built badly, this will
Boosted Brand Visibility and Traffic
A Pinterest Manager's expertise lies in making your brand visible to the right audience at the right time. They are adept at creating pins that not only reflect your brand but also attract and engage your target audience. This visibility can result in a significant uptick in traffic to your website, blog, or e-commerce store.
Pin Optimization for Search
Just like Google SEO, Pinterest has its own set of rules for optimizing pins. A proficient Pinterest Manager understands these rules and implements strategies to increase the likelihood of your pins being discovered. Pin titles, descriptions, hashtags, and the use of keywords all play a critical role in optimizing your Pinterest account for search.
Time and Resource Efficiency
Managing a Pinterest account effectively takes time and consistent effort. If you're already juggling multiple responsibilities, like our friend David Martinez, a busy online business coach, the daily tasks associated with maintaining an active and engaging Pinterest account could become overwhelming. A Pinterest Manager takes this off your hands, allowing you to focus on your core business.
Keeping Up with Platform Changes
Pinterest is a dynamic platform that continually evolves, introducing new features and changing its algorithms. It can be challenging to keep up with these changes and understand how to use them to your advantage. A Pinterest Manager stays on top of these updates, implementing the most effective strategies for your business.
Pinterest and Your Brand with a Pinterest marketing manager
There's a common myth that Pinterest only works for certain businesses, mainly those with visually appealing products. However, the truth is, any business, whether it's a sustainable product e-commerce store like Sarah's or Emily's travel blog, can leverage Pinterest's power with the right strategy.
Another limiting belief is that hiring a Pinterest Manager is an unnecessary expense. But, when you consider
the increased visibility, traffic, and ultimately, conversions they can bring, hiring a Pinterest Manager becomes a worthwhile investment.
How a Pinterest Manager Can Power Your Business Success
Let's dive deeper into the specific benefits of working with a Pinterest Manager. The journey begins with the careful creation of an effective Pinterest strategy, an essential road map to your business success on the platform.
Strategy Development with a dedicated pinterest manager
A Pinterest Manager starts by thoroughly understanding your business, your goals, and your target audience. With this information, they formulate a strategy tailored to your needs. This strategy includes the types of pins to create, the best times to post, how to engage with other users, and more.
Account Setup and Optimization
To be discovered on Pinterest, your business account must be properly set up and optimized. This includes using relevant keywords in your profile and board descriptions and organizing your boards strategically. A Pinterest Manager can handle all these intricacies for you.
Content Creation from a Pinterest marketing manager
Quality content is at the heart of a successful Pinterest strategy. A Pinterest Manager can create beautiful and compelling pins that reflect your brand and resonate with your target audience. They understand the elements of a high-performing pin, from engaging imagery to effective calls to action.
Scheduling and Management with a pinterest manager
Pinterest rewards consistency. Regular pinning is crucial for visibility and engagement, but finding the time to post consistently can be challenging. A Pinterest Manager can manage your pinning schedule efficiently, ensuring your content reaches your audience when they're most active.
Analytics and Adjustments
Understanding what's working and what's not is critical. A Pinterest Manager will monitor your Pinterest analytics, providing valuable insights into your best-performing pins and boards. They'll use this information to tweak and refine your strategy for optimal results.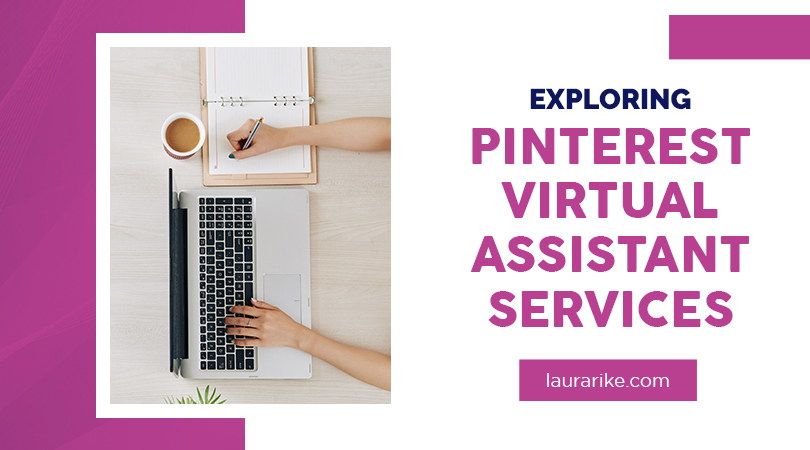 Exploring Pinterest Virtual Assistant Services
Since the digital revolution, more people are working online and finding jobs that allow them to work remotely. Virtual assistant services make a business owner's life easier while providing convenient income for digital workers. So, what is a virtual assistant (VA), and how can a VA help your brand? Perhaps you're interested in pursuing work
Beyond Pinterest Management: The Next Level
A Pinterest Manager is undoubtedly a valuable asset to your team. However, as your business and your Pinterest presence grow, you might need additional support. This is where SimplyPintastic Management comes into play.
SimplyPintastic offers full-service Pinterest management, providing you with a dedicated team that understands your brand and your goals. The team not only manages your Pinterest account but also creates and designs pins, handles daily pinning, optimizes your boards, and provides monthly progress reports. With this level of support, your business can reach new heights of success on Pinterest.
In conclusion, the power of Pinterest for business is immense. By working with a Pinterest Manager, you can leverage this power to increase your visibility, drive more traffic, and ultimately, grow your business. It's time to break through the limiting beliefs and embrace the potential of Pinterest for your business.
Ready to explore the untapped possibilities of Pinterest with a dedicated Pinterest Manager by your side? Reach out to SimplyPintastic, and let's embark on this exciting journey together. To your Pinterest success!