If you are an entrepreneur, blogger, or a direct sales consultant building your empire, then Pinterest should form an essential part of your marketing strategy so that you can gain back more time in your day while flooding your bank account with moola!
I had a great experience with Pinterest coaching with Laura. She gave me the opportunity to provide all my specific questions in advance, then we did a phone session to clarify what was most important to me to get out of my coaching investment. After that, she created a very comprehensive video training that was based on the questions I'd provided, so it completely addressed all of my needs! After the session and the video, I felt so much more comfortable using Pinterest for my specific business goals. (Laura was also kind enough to answer an urgent late-night question I had just prior to my launch, which was unexpected but so very appreciated!). I wouldn't hesitate to engage Laura again in the future!
Jennifer Reitmeyer
You know you have an amazing product or service to share, but...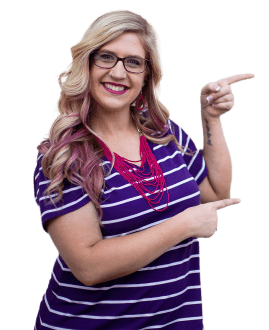 How do you get it into the hands of the people who would benefit the most?
How to figure out what keywords and phrases they are searching for so you can be sure they find you first?
How do you share your awesomesauce to the world without feeling overwhelmed or like you lost hours in your day?
Pinterest is THE BEST way to get...
connected with people before your competition, establish yourself as an industry leader in your niche, and save oodles of time in your day while still reaching the masses so that you can sky rocket your leads and sales!
This Pintastic Bootcamp program will reduce the anxiety about how to reach that perfect person, give you the clarity and confidence you need to make sure your words are the smack in the face type of keywords to be found first so that you can gain back more time in your day while flooding your bank account with moola!
If you are looking to bring in more leads, make more sales, and be known as the industry leader. This bootcamp is exactly what you need.
How I went from being broke and overworked, to making enough money to pay for my wedding in CASH...
I started as a Virtual Assistant over 10 years ago, as a stay at home mom raising two boys. I was burnt out and felt like I had no energy to share with my kiddos or family when it mattered most to them!
I established myself as a sought after Virtual Assistant who rocked the house with her design and tech skills, but I was hitting walls trying to expand my business online and make more moola while spending some much needed snuggles with my kids.
I knew I had the ticket to amazing success within me, but I had to master my mind and the structure needed to bring in the leads and traffic needed to increase my sales and time in my day. I was overwhelmed and anxious.. wondering if I would ever be able to reach financial peace that my family (and I) truly longed for.
Then I mastered my mindset, and started focusing on the amazingness of Pinterest AND released the idea that I had to work more to earn more. In just 6 months, I brought in enough to pay for my wedding in FULL. Not only that but I now take one to two days each week OFF to spending more time with my boys while they are growing up!
I have heard so many stories of people like YOU in the same race that I was, hitting a wall, and so I put together a guide that you can use to highlight and skyrocket your visibility and sales so that you can be found first and help the people who need your magic the most!
Rockstar Clarity: Defining your goals and purpose.
Awesomesauce Audience Definition: Fine tuning your target audience and how to tap into their mind and show them you have something they need.
Qualified Questions: Figuring out what questions & problems you can solve with your unique self and answer them before your target audience even knows to ask!
Business Branding: Set up branding so that you will stand out in the crowd and attract the right flock ready to pay you loads of money!
Precision Wording: Get specific with your words, descriptions, phrases, keywords and hashtags so that you can be found FIRST!
Laser Focus Strategy: Develop a step-by-step plan that works for your business, provides loads value, and brings in leads that convert into sales in a snap.
Hey I'm Laura!
I provide simple, sustainable systems and support for busy entrepreneurs ready to rock it online – without tantrums over tech and trading sleep for success.
What
People Are Saying
About Laura Rike...
I had the pleasure of working with Laura and her team on developing a social media strategy and I can't say enough about how awesome the experience was. Social media progress can be hard to measure but with Laura's precise attention to detail and willingness to communicate with me on a level that made perfect sense, my experience very pleasant. I have recommended Envizion Advertising to several other entrepreneurs.
Nakia Gray
I enrolled in the Rockstar Inner Circle and completely love how Laura Rike teaches. Actually, I am a college professor let me say Laura has what it takes to coach and train because she explains "techie concepts" into bite size pieces easy to follow and apply! Completely looking forward to learning how to market on Pinterest and utilize my Facebook Live videos on multiple platforms. You're totally awesome Laura!
Felicia Golden Grimes