Simple, Sustainable Systems and Support for Busy Mamas Ready to Rock It Online – Without Tantrums Over Tech and Trading Sleep for Success!
Your toddler pees the bed in the middle of the night… twice… and you can barely keep your eyelids open the next day…
Your first grader forgets his lunch and you find yourself making an extra unplanned trip to school for him…
You resort to a fourth episode of Daniel Tiger just to maintain sanity and sneak a nap in the afternoon while your baby snoozes.
THIS IS REAL MOTHERHOOD… And it doesn't take a break for your business.
When exactly will you be building your mommy-preneur empire, again?
Why is it that as new entrepreneurs we are so prone to spending our ONE limited resource – time – running around in a frantic flurry signing up for every "six figure blueprint" freebie and webinar…. only to find ourselves in total information-overload?
"Ain't nobody got time for that." A wise mama once said… and I say, "Amen!"
Fellow mama, we simply do NOT have the time – or energy – for shiny object syndrome and "systems" that are nothing more than a vague outline of how someone ELSE reached success!
Here's the truth…
EMPTY STRATEGIES WILL ONLY KEEP YOU STALLING OUT IN YOUR BUSINESS!
You'll get a whole lot of NOWHERE chasing flashy promises. The majority of "six-figure-strategies" out there aren't built for a busy mom, and they certainly do not show you how to actually put the system pieces IN to your business.
I know it's not sexy, but…. setting the foundation for a successful business means creating:
Unconditional Consistency
Disciplined Structure
Efficient Systems
Dry your tears, Mama, I totally understand that is NOT the stuff motherhood is made of… and it's why I created my Rockstar Inner Circle.
Over your gone-cold morning coffee you wonder… How can I POSSIBLY compete with the single, childless, CEO powerhouses out there online? They aren't responsible for maintaining a marriage, holding a house together, and keeping tiny people alive!!! I'm doomed!
Good news, you're definitely NOT doomed, trapped, or stuck, and you no longer have to play victim to your kids, your husband, or your home – you get to decide right now: Are you ready to be fully supported in actually… finally building the business you fantasize about – without burning the candle at both ends until you have absolutely nothing left to give?
When I had finally had ENOUGH of my own mama-drama and decided that my time was PRECIOUS, I found a way to grow my business AND provide for my family – without unnecessary sacrifice.
Finding the down and dirty, nitty-gritty how-to guidance I needed when I was new to the online business world was totally daunting. I searched Google like a mad woman for help, but all I found was a hodgepodge of mediocre blog posts, amateur advice, and long YouTube videos that never REALLY get to the point. It took a TON of trial and error to get to where I am today.
I suffered through more sales-pitch laden webinars than I can count and bought eCourses that taught me how to set up social media, link an email campaign, and build a website… but I was still left with a business model that didn't give me the TIME FREEDOM I truly craved.
I had the content, I had the supposed "how-to's" but my ideal clients didn't seem to be finding me.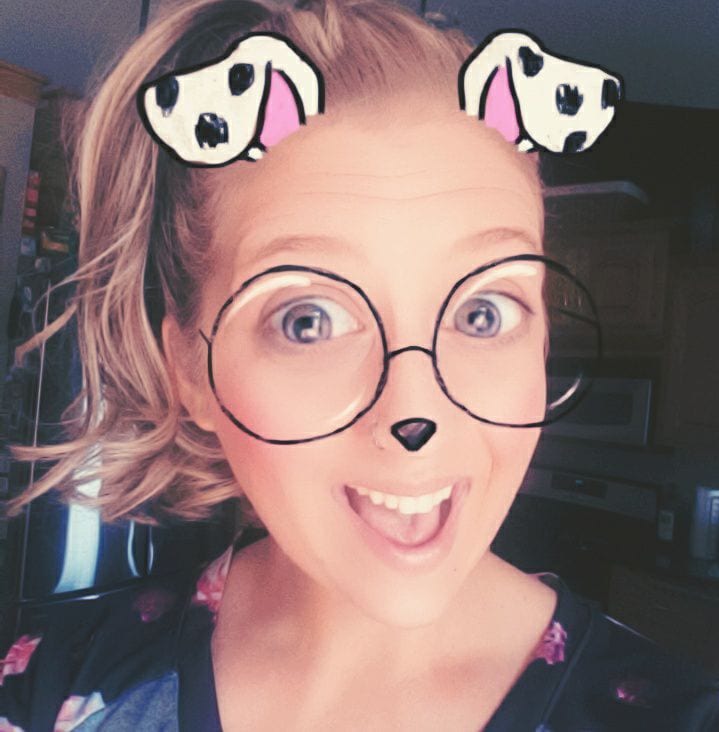 What gives? I wondered.
I had a hard lesson to learn: If no one knows you exist because you're hiding in a CAVE creating heaps of genius content AND busying yourself perfecting your website and Instagram bio… your ideal clients and customers will NOT be able to find you.
Hiding behind technology, (or snapchat filters) stuck in your own perfectionism – does NOT make you sales and leaves you WITHOUT a business to call your own.
Current Rockstar Members Say:
Felicia Grimes

Laura Rike offers in-depth, valuable training for the "non techie" person. I enrolled in the Rockstar Inner Circle & love how Laura Rike teaches, not to mention the amount of content offered to really get my business off the ground. Laura has what it takes! She explains everything in bite size pieces that are easy to follow & apply!
YOU are on a journey and what you've been missing out on is deep support from someone who GETS you, your business, and your LIFE.
Of course, you could wander the Facebook world joining group after group that you never dive into, and in your dazed exhaustion scroll your facebook feed looking for answers…
But why waste your precious TIME and MONEY attempting to piece-meal together the tools and techniques you need to set up efficient business systems that work for YOU… when you can find all of that in one pretty little package right here?
You may *think* you want to reach thousands of women with your products and/or services online – but are you and your business really ready?
Learning the A to Z secrets of OPTIMIZATION in business is what I believe cracked the mommy-prenuer code for me.
Your Genius + Optimization = Sales Conversions!
Using the secrets and systems I share in the Rockstar Inner Circle I've become the mom – and business owner – I truly want to be. Not to mention, I have been able to seamlessly shift from solo-preneur to outsourcing with ease and managing a rockstar team… the ultimate mommy-preneur dream.
WHAT IS THE ROCKSTAR INNER CIRCLE?
The Rockstar Inner Circle is a recurring group membership program chock full of practical support and REAL strategy for REAL mommy-preneurs. You'll find simple, sustainable systems and support for busy mamas ready to rock it online – without tantrums over tech and trading sleep for success.
When you join the Rockstar Inner Circle,
you'll be equipped with…
Sales Conversion Secrets to take your social media followers down the path to raving-fan-clients and customers
Weekly no-brainer biz action prompts you could check off your to-do list before your morning coffee
New done-for-you social media statuses, graphics, and templates every month – no more excuses for not showing up here
Blogging inspiration springboards so you can write your next post practically in your sleep
Email subject lines that will get you to stop stalling and get you hitting "SEND" – and making sales – sooner
Popular tech product reviews to give you the inside scoop on the best (and most cost-efficient) biz tools out there
YOUR ROCKSTAR INNER CIRCLE MEMBERSHIP INCLUDES:
2 x Per Month LIVE Question and Answer Sessions with Laura
1 Monthly Guest Webinar with Leading Experts
Private Support in the Exclusive Inner Circle Facebook Group
AND ACCESS TO THE FOLLOWING WORKSHOPS AND COURSES:
Re-Purpose Your Videos: A step-by-step guide to turning ONE video into oodles of content – AUTOMATICALLY!
Pintastic Rockstars: Grow your Pinterest traffic and email list exponentially in just a few hours per week!
Confidently Outsource Your Biz: A comprehensive guide on the what, when and how to outsource for your small business
Facebook Funnels & Marketing for Business: Optimize your Facebook fan page for SEO & get listed on Google so your ideal clients can find you in a snap
Twitteriffic Tweets: Learn the twitter ropes and build your following on autopilot
Branded Social Image Designs: Gain access to a library of branded image templates for you to use on Pinterest, Facebook, Instagram and more (new designs created and made available each month)
Never type another business "how to"
in your Google search again…
GET STARTED IN THE INNER CIRCLE TODAY
Frequently Asked Questions
I don't even have a FB fan page set up! Am I TOO NEWBIE for the Rockstar Inner Circle?!
Certainly not, my friend! The Rockstar Inner Circle was created to help you start your business the right way from the ground up. Putting sustainable, optimized systems in place from the get-go is KEY to your success online!
I'm already rocking and rolling in my business… but motherhood has taken over my life! Am I too advanced for Rockstar Inner Circle?!
Congrats on your success, mama! The Rockstar Inner Circle will support you implanting the systems you need to start delegating, outsourcing, and optimizing your content so you can make sales without sacrificing yourself. The tools you're gaining access too can be installed in your business even when it's already up and running… and you'll thank yourself for the vast improvements in efficiency that will take a load off your shoulders!
I'm not sure if I'm ready to outsource and automate… I'm afraid that will be a huge expense and I'm just starting out… can Rockstar Inner Circle help?
Yes! I love to share free and inexpensive tools and tricks with my tribe! Automation and outsourcing can be simple, easy, and happen seamlessly for you when YOU are ready. I'll show you how to asses WHEN that is and HOW to go about hiring out things like web design and VA work without getting ripped off!
I'm a VA myself… is this course right for me?
Absolutely! Let me answer you straight from one of my Rockstar Inner Circle members, Sandra: "Facebook marketing is pretty much the only marketing I use for my VA business. Now I am so much more organized! Thank you so much, Laura!"
My business is product base (I'm not a coach/service provider) will your systems work for me?
The systems and strategies I share in Rockstar Inner Circle will be perfect for you! Here's what - Heidi Dankers, Owner of ChunksBabyJunk had to say: "I took Laura's Pinterest Marketing course to increase traffic to my Etsy site and have been able to clean up my Pinterest and get a consistent flow of followers - leading to more views and sales. Thank you, Laura!"
I'm interested in building my brand with affiliates and sponsorships… is that something you cover in Rockstar Inner Circle?
Sure do! You'll find insider tips on getting brands to pay YOU for your social media posts, creating viral content, and making sales like a pro! Here's what Debbie Stephens, Owner of DebbieKay Wellness had to say: "Laura's Rockstar Inner Circle & Pintastic Rockstars have made a huge difference in my business. I have reached next level status within my company in less than one month!! Laura always goes above and beyond!!"
When does the course start and finish?
The Rockstar Inner Circle membership program starts now and never ends! It is completely self-paced with plenty of persistent support from yours truly to kick your tush into gear and keep you on track, too!
Quit the mama-drama hustle for good…
GET STARTED IN THE INNER CIRCLE TODAY