DISCLOSURE: This post may contain affiliate links, meaning I get a commission if you decide to make a purchase through my links, at no cost to you. Please read my disclosure for more info.
In April, our agency SimplyPintastic focused on diversifying pin content for one of our clients. This included A/B testing different pin designs and incorporating a Pinterest infographic provided by the client into our strategy.
We used specific UTM codes so we could track traffic from Pinterest to the pins we were testing. Interestingly enough, there were no significant differences in analytics to suggest one will do better than the other.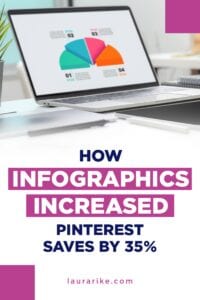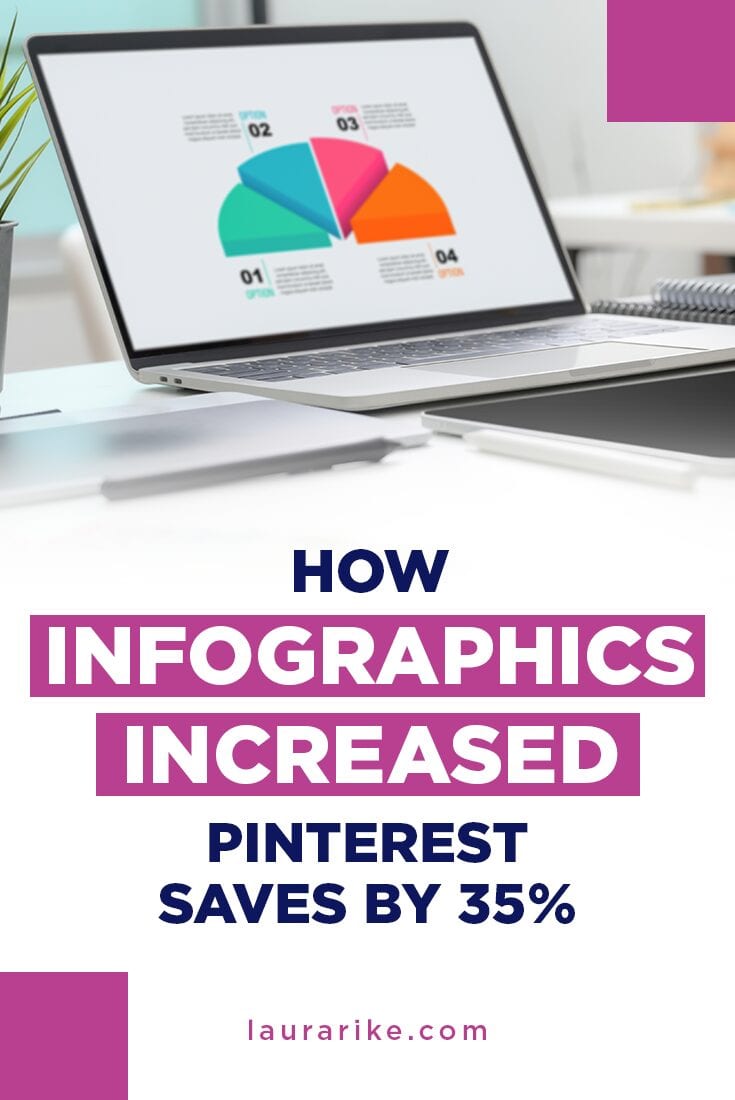 On the other hand, the client's infographics were receiving more Saves, as pinners likely wanted to hold on to this valuable information contained in the image.
From March to April, this client saw an increase of 35% in Saves.
Infographic Marketing On Pinterest
Pinterest is one of the fastest-growing social media platforms on the web. With over 400 million active monthly users, it's no wonder Pinterest has become a top source for traffic and conversions.
Pinterest is known as an image-based social website, which means that people are more likely to be drawn in by an interesting photo than text. This makes Pinterest a great opportunity for marketers who would like to increase traffic and boost conversions with infographics!
Infographics are a great tool for marketers. Pinterest users love them and they can be used to promote any product or service on Pinterest.
This blog post will give you tips on how to create infographics, what size they should be, and how to promote them so that people can find them.
What is a Pinterest infographic?
A Pinterest infographic is a tool to promote your Pinterest account and website. Infographics are a visual way of presenting the information.
Pinterest users are looking for images and infographics that they can share on the platform because it is primarily a visual content search engine.
For this reason, Pinterest is a great place to advertise your business using eye-catching infographics.
How does Pinterest work?
The idea behind Pinterest is you can create a board and pin images you like from Pinterest or anywhere else on the web.
Pinterest is essentially an online pinboard where users can find inspiration for their own boards, which makes infographics perfect Pinterest content as they are visual-oriented and typically contain some sort of interesting data that Pinterest users want to know about.
What are infographics best used for?
Infographics are an excellent way to take complex information and present it in a way the is easy to digest and share. Pinterest users are constantly searching for high-quality visual content, like infographics, that they can use to decorate their Pinterest boards and also act as inspiration for future pins.
Infographics work great on Pinterest because of the way images tend to receive more likes, repins, etc than other types of content like text articles or videos.
What size should my Pinterest infographic be?
Pinterest recommends infographics should be between 500-1500 pixels in length to ensure the Pinterest image is not too small or cut off.
The ideal dimensions for infographic Pins on Pinterest are 1000 x 3000 with a Pinterest Pin ratio of 1:3
Pinterest also doesn't recommend using an extremely large file size for infographics, as the larger it is the longer Pinterest will take to load images on its site, which can result in users clicking away from the image if it takes too long to load.
How to boost your traffic with Pinterest infographics?
When it comes to boosting your Pinterest traffic, infographics are an excellent way to take a large amount of information and make it visually appealing.
Since Pinterest is primarily a visual content search engine, having virtually appealing content that is also packed with interesting information is a good way to attract traffic to your account.
Infographics are also an excellent way to reuse content across multiple social media accounts, as the key takeaways from a blog post or Instagram story can be used to populate a bright, attractive Infographic that is more suitable for Pinterest.
For Organic April 2021:
Monthly Views: 39,265,688
Impressions: 42,846,690
Saves: 230,555
Clicks: 316,187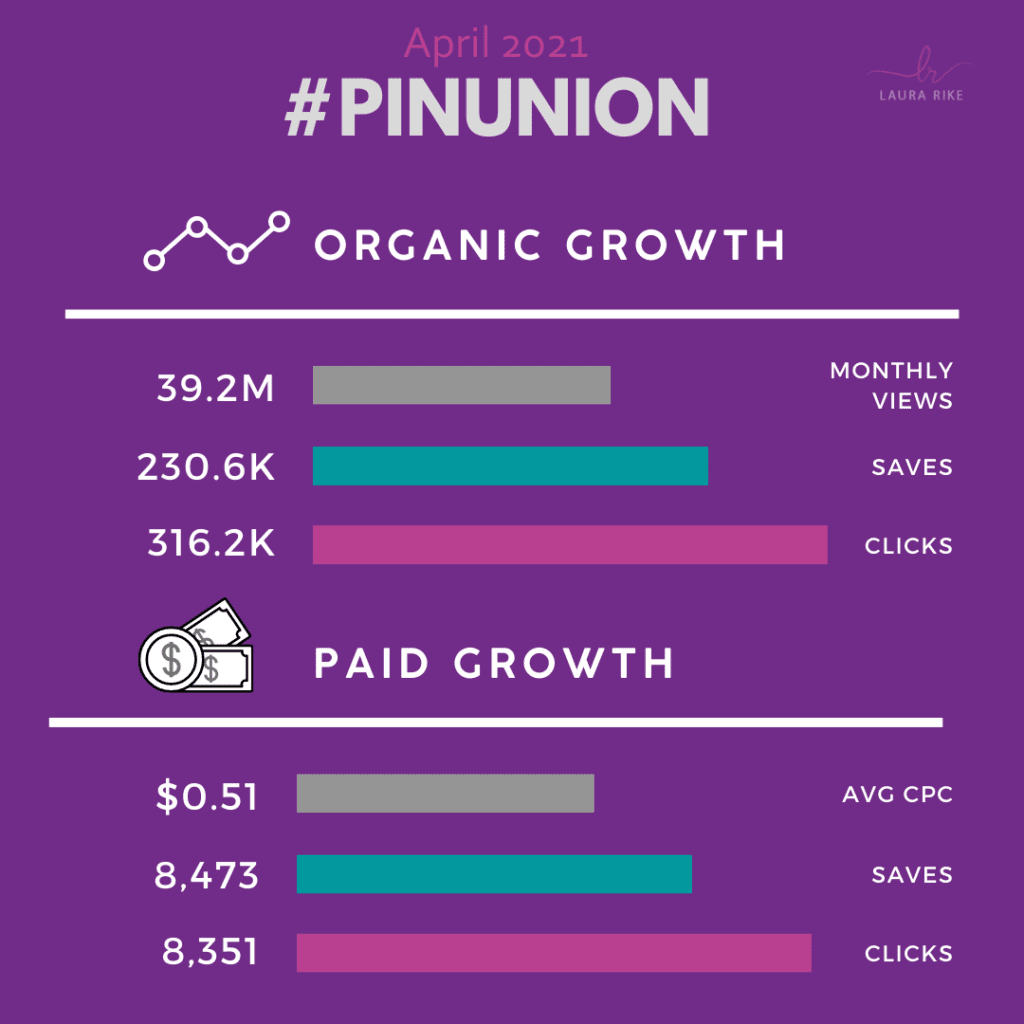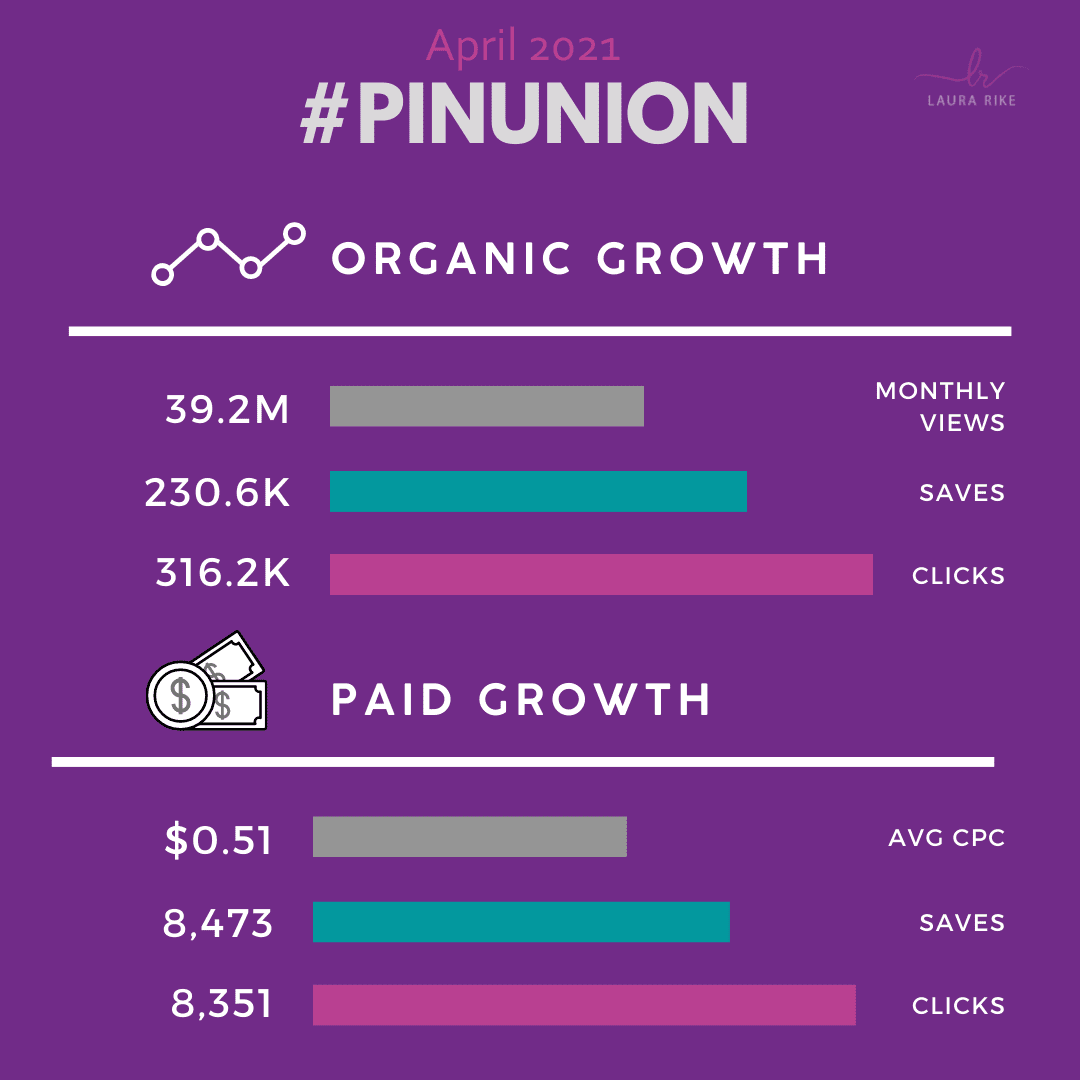 For Paid April 2021:
Impressions 3,391,776
Saves 8,473
Clicks 8,351
Avg. CPC $0.51
Avg. CPM $4.19
Full Month Ad Spend: $163.68