DISCLOSURE: This post may contain affiliate links, meaning I get a commission if you decide to make a purchase through my links, at no cost to you. Please read my disclosure for more info.
Everyone is eager to learn how to make a YouTube video because viral videos can be a way to make money. You've likely heard that some YouTubers are now making millions of dollars with their viral-video endeavors. What fewer people are really talking about is how you can turn your passion into a viral video and make money along the way.
It's not as easy as it might sound, but you're better off really focusing on those topics that you love and feel strongly about. The viral part will happen by strategically optimizing content, improving how you do it, and then sharing the content across your networks via your campaigns via YouTube marketing and beyond. So, let's get started.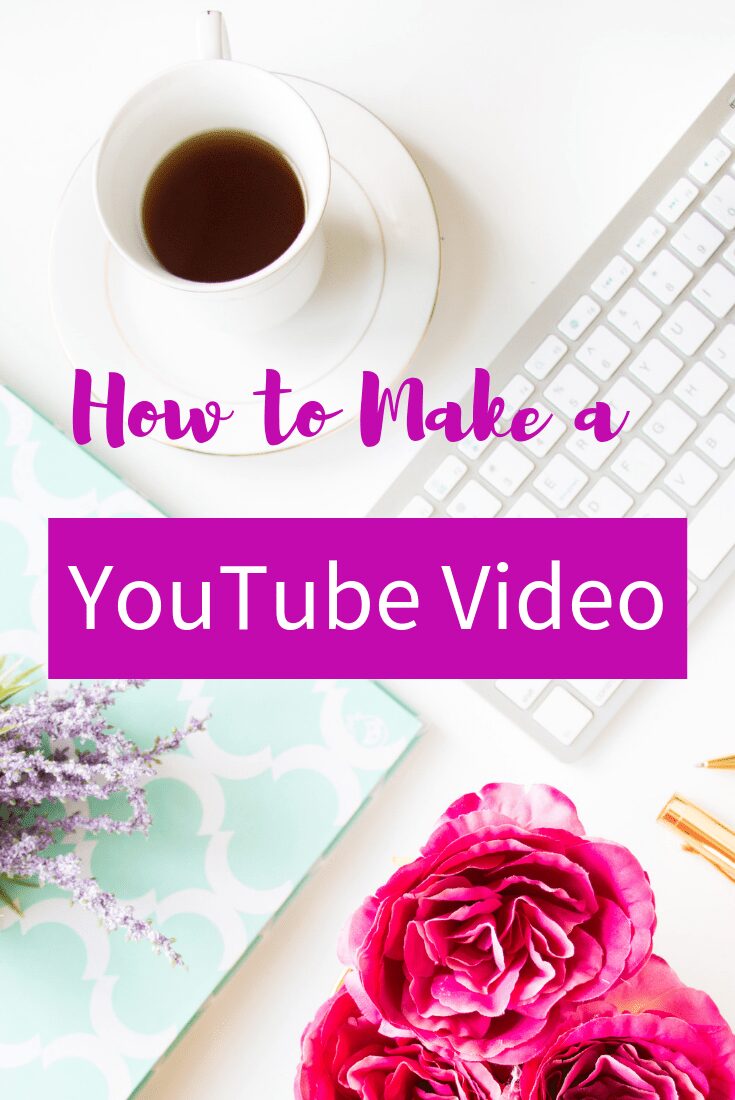 Why is it Important to Be Strategic in How to Make a YouTube Video?
The process of making a YouTube video isn't really hard, but it's not magic either. It takes time, effort, and strategic forethought. It also (often) take a lot of help from friends, and a willingness on your part to share the heck out of the videos.
Here are a few tips for how to create a video that can go viral.
Start with a compelling story.
Be passionate about it and put time into it.
Determine your target audience. Who will care about this video?
Keep it short and sweet. (Don't just make it as long as possible because you can.)
Put time into the title and description. Is it catchy? Does it capture the attention of people just browsing?
Release the video early in the week on Monday or Tuesday.
Be prepared for disappointment and criticism. The more viral it is, the more likely it is that you'll be targeted by negativity and criticism.
Make sure you're prepared for whatever direction the video may take. Are you prepared to respond to inquiries, tweets, messages, etc.? Can you keep the momentum going?
Don't rest on your laurels. Start working on the next project, and work to make the next one even better.
Next Step: Work to Create the Groundwork for a Viral Video
A viral video doesn't just happen overnight. It often takes a lot of trial and error. It takes time to build your audience. It takes time to develop compelling stories that will draw the kind of attention that you want and need, but there's also an aspect of chance. You can work hard on 10 (or 100 or 1,000) videos that all have great ideas, but then stumble upon one that just hits a cord, gets attention, and just skyrockets in popularity. During every part of the video-making and marketing process, you can't take any part of it for granted.
As you work through the process of YouTube marketing and distribution, you're building your connections while also developing trust and credibility. That's important to you as an influencer and salesperson, as you work to engage with your audience.
As you continue to work toward optimizing your YouTube video and making full use of your YouTube marketing strategies, don't hesitate to reach out to fellow influencers and salespersons to request feedback and suggestions on your work.
It could be that you're just missing one small piece of the puzzle and your network could help you work toward creating a better user experience. Or, it could also be something as simple as the fact that your idea is great, and it was viral (the first time it was covered on YouTube), but now it's an oversaturated topic, and your audience is just not that interested in hearing about it anymore.
Just because your previous videos haven't reached the level of popularity and viral status that you'd hoped for, that's not a sufficient reason to give up. It's important to look at every part of your process, and continue to hone your skills until you really reach that level of YouTube master (with a viral video to boot).