DISCLOSURE: This post may contain affiliate links, meaning I get a commission if you decide to make a purchase through my links, at no cost to you. Please read my disclosure for more info.
I found something that´s super awesome that I wanted to share with everybody because I know time is precious when you are a business owner and creating multiple graphics like Facebook is 500 by 500 or Instagram 650 by 650 or Pinterest you want 735 by 2000, things like that, it's very difficult to take the time out of your busy day to create one image that works specifically for each platform.
So, in Canva which is super super cool you go up here and click on file and under the file is magic resize, so this one is a facebook post 940 by 788 . I'm gonna go to magic resize and you actually can choose what images you want to be resized to. So if want a twitter post, if you want just general social media. Just something simple to share on facebook but now if we wanted to share in twitter or we wanted to share it on pinterest or instagram there all different dimension sizes. So you can quickly go over here in canva and you can hit the top file and when you hit the top file, it gives you multiple options. So when you hit file it says right here magic resize and when you hit magic resize and you just check of what wants you want. So I don't need the general social media I like to customize it for my graphics for whatever platform I'm using. So I'm doing tumblr I also go tumblr and then desperate that will do up banner like a actual letter size piece of paper .
More ways to improve your Social Media Graphics, pick one of the links below.
So I'm going to do from my facebook graphic I did twitter, pintrest instagram, tumblr and just a flyer print out. And all you do is abracadabra! And then look at this. It opens up if you can see the top here and opens up all of these different tabs for me. And each one is already automatically sized. So I can move things around if I wanted. But how simple, quick and easy is that you guys. Like I can go up here and move this up to the top and just can make my own little additions and I can go here on this tumblr graphic , instagram right here so it's just little bit bigger than facebook . So I'm just gonna make it a little bit more layout the way I would want. And I just gonna move things around. And then look I'm done! I have instagram, and twitter , pinterest .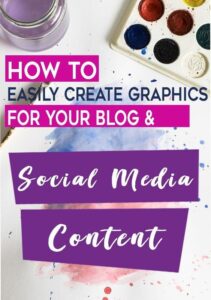 Look at there's pinterest so that you may know want to go like this and move this up there . And I could maybe possibly move this up and then move as down or something to fill up the space. I mean but who this seriously beats copying pasting and making six different graphics for every single different social media platform that I wanna work out or post this on. So you take a couple of minutes just to do it quick. whatever you were originally want it and look now I have pinterest , I have facebook, this was my original graphic , I have twitter which done because twitter was so wide, I can just go like this and put this out a little bit more if I wanted. The text will be a little bit wider; I can make the text a little bit wider. I can move this down here. I mean it's so super easy you guys. No more 5 hours. Well actually, I just watched the video the other day and Lesles lady's heart . She takes an hour out of her morning everyday to make graphics for her daily post I don't have time for that but if she has time for that, keep it going. Right here on here literally I wanted the canva . I made this one poster for you guys and then I did a little magic the twitter post , custom graphics for twitter , pinterest post custom graphic size for pinterest , instagram post we got the tumblr graphic where I could removed something's around and then I've got a flyer so if you guys are looking for quick way this by no means an image done multiple time so if you're looking for quick way here it is you guys .
If you have any questions let me know.
Pin It