DISCLOSURE: This post may contain affiliate links, meaning I get a commission if you decide to make a purchase through my links, at no cost to you. Please read my disclosure for more info.
In this blog post, I am going to address the imposter syndrome and the Jack of all trades comment that happens a lot online. Over the past two years, I've been struggling with my passion and my purpose as an entrepreneur and as a mother. I was striving to find that perfect fit like a puzzle piece that seemed to be missing in my life.
I have gone through a number of courses, I've purchased a number of digital downloads and I've flown out to a number of conferences. All in search of the invisible bridge to gap my passion and my purpose as a business owner. Now, don't get me wrong, this blog post isn't going to talk about how you shouldn't spend money on yourself or how you shouldn't seek out those courses or downloads or conferences. I think those are very helpful and are needed in terms of continuing to grow and learn, because you don't know what you don't know.
I will continue to set a budget for myself and fulfill that budget each year by finding ways that I can improve upon my knowledge, so that I can better serve my clients.
Going back to the fact that there is a lot of discussion online about Jack of all trades, master of of none. How do you make sure that you're not showing up as someone who thinks they can handle everything?
This was something that I had been working through on my mindset. I've been talking to my business coach and I've been having multiple discussions with a number of people that I look up to in business. One of the things that was said to me that really hit me hard was the fact that if I consider what I do on social media as something that is not purposeful, it does not have an impact, then I'm flat out crazy. Now, if you think about that, it seems like a simple sentence that I should already know, but hearing it from someone else completely blew my mind.
What is your passion and purpose?
I took a step further and I looked into it more. How do you know what you're passionate about? How do you know what your purpose is? Why is it that we have this natural instinct to search that out and find that out when we are entrepreneurs and business owners? Why is it something that is so important to us? First, let's talk about your passions.
For me, I started off a number of years ago as a virtual assistant. I gave it that term because when I got online and I searched for jobs that I could do from home, that was the term that stuck with me the most. Because it stuck with me it helped me come up with an action plan that I could put into practice which allowed me to stay home and take care of my children.
When I started, I didn't have a specific set of tools, services or products that I wanted to be able to offer. I started accepting odd jobs here and there from different people, on sites for freelancers like Upwork, Fiverr and Odesk. As well as listings on monster.com or Craigslist.
I think this was very crucial to my business, to be able to figure out what I liked doing and what I completely hated. I don't feel like passion is something you're born with. Yes, that is a bold statement, but I think you have to learn what you are passionate about. It's going to take time. You're going to make mistakes, get your hands dirty, and really figure out what makes you happy, what you're good at, and what gives you that warm feeling when you help or handle things for other people.
I absolutely love when someone comes to me and say that they purchased my digital download or went through my course and had an amazing win.
Those wins can be big or small, but that is something that makes me feel like I am doing the right thing and I am in the right place. I can continue going forth, knowing that I am in alignment with my passions. It is crucial for people to go through the "Jack of all trades" stage. Otherwise, it may take you longer to align yourself with what you should be doing.  Once you've found what you love, you don't mind doing it day in and day out, and it doesn't feel like work, that is your passion. And, that's what you should focus on.
When you have gone through that process, then that should help you narrow down what your passions are versus being that Jack of all trades that people talk about. When you hit that and you found what you're good at and what you actually like to be doing, and you don't mind doing it, and day in and day out, and it doesn't feel like work when you're doing it, that is your passion. That's what you should focus on.
That's when you differentiate yourself between those people that try to do everything. They may be good at a lot of things, but they may not have that passion behind what they're good at. That's how you become an individual who is not only good at it, but they're passionate about it as well. That's how you combat the Jack of all trades, master of none. To make it so that you are someone who is showing that they understand what they're doing, they're passionate about what they're doing, and they will do a good work for you.
The difference between you and those that try to do everything is that they may be good at a lot of things, but they may not have the passion behind what they're good at. Be the person that shows that you understand what you're doing, you're passionate about and you will do good work for your client.
The Imposter Syndrome
Once you've figured out what your passion is and what you are good at, the next step that I've really struggled with, is when my mind tries to tell me that my choice is considered over-saturated. When I look online for things that I am doing and I want to offer, and I see other people offering it, the perceptions is that the business is successful. Their website, social media, and their videos on YouTube looks like they have it all together. Based on that, you may start to think, "Well, they've been doing it for five years, and I've been doing it for two. Maybe I'm not good enough." Or, "They've been doing it for 10 years, and I've just put out a course this year, so I'm going to charge myself half of what they charge, because I don't have the experience they have". But what you don't see is how that person runs their business, or what their clients may be saying about them, where their experience comes from, how their work is being handled, or if there are loopholes within their work. I'm not saying that they aren't good business owners or entrepreneurs, but there are things that they may lack in their business that you may have. Or there may be things in their personality that potential clients may not connect with, whereas they may connect with you.
The next time you look at someone online and you think that they have more experience, they look more put-together, they're more of what an entrepreneur should look like, stop and think to yourself where that's coming from. Why are you looking at where they're at and where you should be, instead of looking at what you're doing in your business?
Do you need acceptance?
I was recently talking to my coach the other day about how I struggle with needing acceptance. This could be acceptance in my family, acceptance in my work that I do for clients, acceptance in the courses that I offer, acceptance in anything really in my life. That's just been something that's always been very, I guess, I dare to say, important to me because I longed for that acceptance.
She mentioned to me, "When is it that you feel like you've reached that acceptance stage? When do you feel like you've crossed the finish line and you feel like you are accepted in what you did or what you offer or who you are?" I feel accepted my clients, students in my courses or my family say, verbally "I appreciate this because it helped me do this," or, "I got to achieve XY and Z because of what you showed me here or helped me do here or taught me here."
She said, "Okay, so how many times are you allowing your clients or your family to be able to say those wins and to be able to share those wins with you?" and when I truly looked at the business side of things, leaving out the personal for a second here, I wasn't giving my clients the opportunity to say those things and to do those things. I was focusing so much on the fact that I wanted to know that my course was good enough or that what I was offering to my clients was good enough so that I felt accepted. But I wasn't giving them the opportunity to tell me their successes which is when I feel accepted and that is beneficial for them and I for what my purpose is meant to be.
That's on me for not bridging that gap between my passion and my purpose. That's on me for not bridging the gap between my acceptance and my work. When I finally got down to it, I am passionate about what I do and I do feel like it is my purpose. I am helping change lives in women and I am helping provide opportunities for those women to either grow their business, find ways to increase their income, expand on their passive revenue streams, their funnels and their advertising so that they can reach their goals. Whether it's staying at home with their family,  hitting that next income bracket so they can pay off debt or just getting to a comfortable point that they have set for themselves and their families.
I challenge you guys to take a minute and try to bridge the gap between your passion and your purpose. I would love to hear your passion and your purpose for your business in the comments below.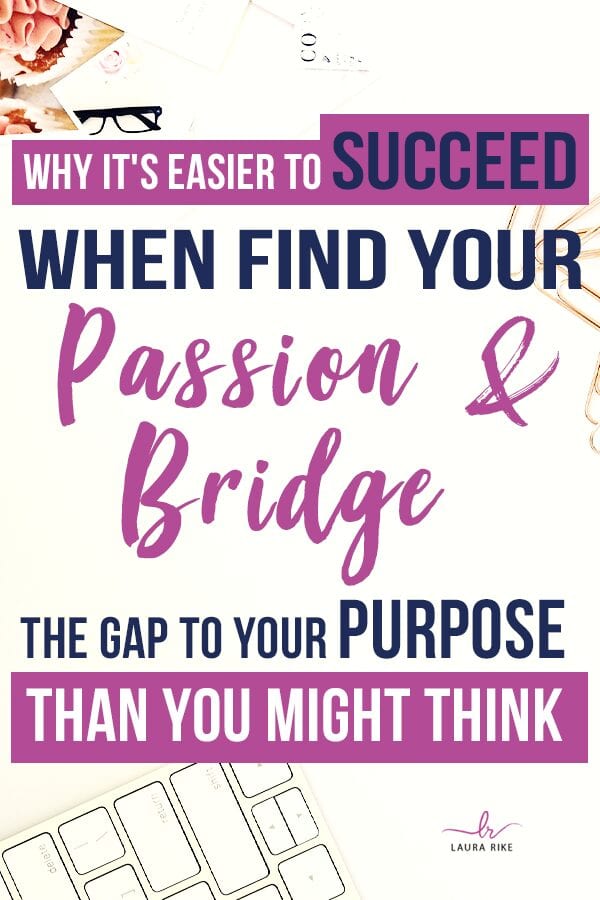 Inner Circle Membership:
We simply do NOT have the time – or energy – for shiny object syndrome and "systems" that are nothing more than a vague outline of how someone ELSE reached success!
Here's the truth…

EMPTY STRATEGIES WILL ONLY KEEP YOU STALLING OUT IN YOUR BUSINESS!
You'll get a whole lot of NOWHERE chasing flashy promises. The majority of "six-figure-strategies" out there aren't built for a busy mom, and they certainly do not show you how to actually put the system pieces IN to your business.
Get access to my Simple, Sustainable Systems and Support for Busy Mamas Ready to Rock It Online – Without Tantrums Over Tech and Trading Sleep for Success!