DISCLOSURE: This post may contain affiliate links, meaning I get a commission if you decide to make a purchase through my links, at no cost to you. Please read my disclosure for more info.
Isn't it something, when you hear people say, Facebook is now pay to play?
I have heard that for a very long time and the most that I have ever paid on Facebook for my organic traffic is around $50 a month and it's just to extend the reach of the post a little bit.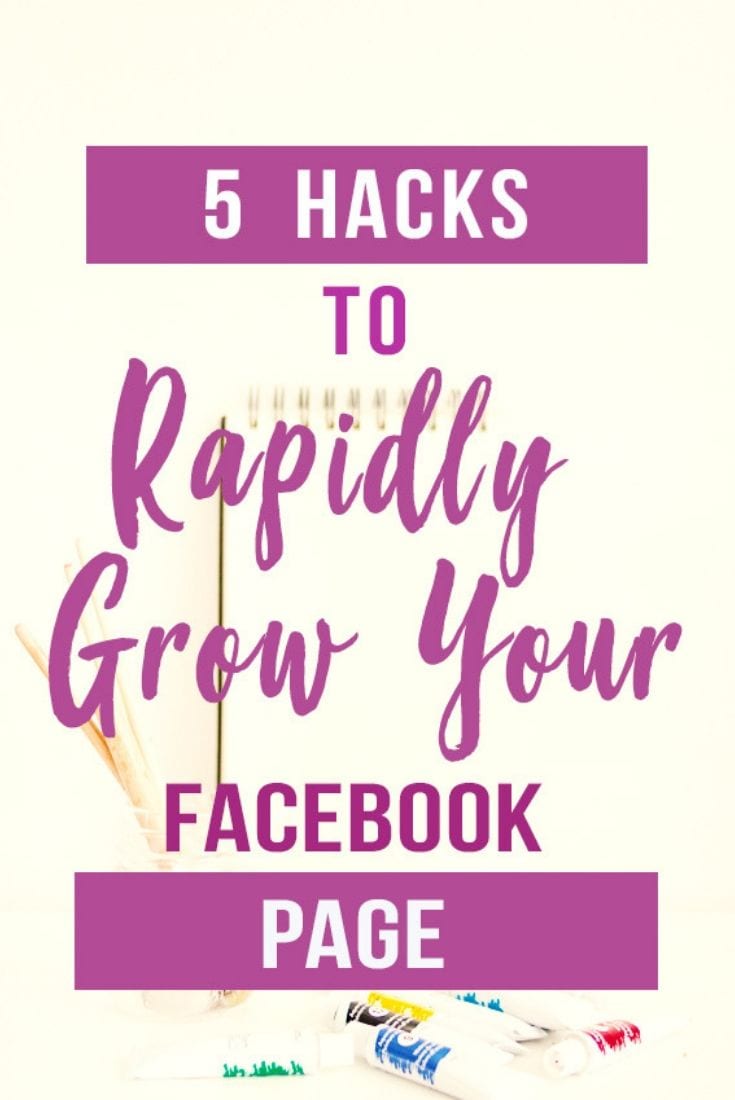 Now I don't have to do that, because I am reaching people organically on the platform. I can confidently say, with that $50 ad spend, I could without a doubt, turn that off anytime and still be able to reach my audience on the platform. So I want to tell you that the idea that to be successful on Facebook you have to pay to play, that is absolutely not true. 
In this post, I want to break down why that's not the case and give you my five hacks to increase your engagement and connections so that you can get and see the amount of organic traffic that you can gain from the platform without subjecting yourself to the pay to play myth that's out there.
REMEMBER: This is just ONE piece of the puzzle when it comes to building your business.
In my Rockstar Revenue Rebels I teach all the steps of obtaining leads, nurturing those leads, following up with them consistently and then ultimately converting them. Head to Rockstar Revenue Rebels so you can make sure you are hitting all of them and truly grow your business sustainable.
Make Sure Your Facebook Page Has Balance
The first tip that I want to go over may seem easy to some of you. But it really is something that a lot of people tend to overlook in terms of their structure.
When you're setting up your strategy for your Facebook page, it's really hard to make Facebook work for you if you overlook this one strategy. I really want you to focus on the fact that balance is something that's super important. What I mean by that, is that we need to focus on the types of posts that we're doing i.e. link post, image post, or a Facebook live event. Another example is doing the different fun things that Facebook lets you do, like sending a message directly to the page to tag products in the post. 
So be sure that you have this balance happening on your page. If you are someone who constantly throws links out there all the time to all your products, you're going to get shoved down in the algorithm, because they're going to get frustrated that you're not utilizing the platform to its fullest. 
If you look on my Facebook page, I go live on my account at least once a week. Then, once a week in the group, at the very least, I do image posts. I do text posts only with no links, and I also do polls with links back to my blog posts. Very rarely are you going to see my post on the platform where I'm being salesy. I recently did a post where I talked about my inner circle. I talked about and celebrated one of my inner circle members and her new client win. Also in that post, I tagged the inner circle. So if someone were interested, they can click on that tag and see more information. Additionally, I went into the comments and set up a link for them to send me a message so that we can talk about whether it would be a good fit for them. Using that strategy, there are no links in the actual post. In doing this, you're creating a well-rounded balance of posts on the page, keeping people more engaged. 
Additionally, I have polls on my page where I see more engagement than I do in comments on a link post. I think it's a great way for people to still stay engaged with the page because we know people are busy. If you give them something that is an A or B, they can quickly engage with you and tell you their response. 
Share in Facebook Groups
So the other thing that you can do is share in Facebook groups. Now, you have to be very careful about this, because you want to know the group's rules before posting. I'm not saying to just go out there and spam groups. I want you to be intentional about what you post. As an example, share posts that are good at answering questions or solving problems. Go into the group and start talking to people that are asking questions that you can answer. Then reach out to them and connect. For example, you can say "hey, I just went live on my page" or "I posted this on my page that goes further into detail" about that particular topic. This will help you even more than you sharing content from your page into the group. 
Some groups also have threads directing members to connect with one another. You can post your Facebook page link there. Some groups have days where you can share a live stream that you've done and so you can share it from your page into the group, either by clicking the share button or sharing a link. 
Yes, sharing into groups can be beneficial, but you want to make sure that you are paying attention to the group rules. Don't be sales. If you are actually helping people and answering questions, go ahead and share in the group. 
Participate in Group Threads or on Similar Facebook Pages
So we've talked about balance, sharing in groups and now we have to participate in group threads or on similar facebook pages. Let me expand on that a little bit more for you. Participate means participate in group threads, or on pages that have a very large following. 
In participating on large pages, don't go to pages that are competition, but go to pages that are in conjunction with each other. For example, I do a lot with Pinterest. I could go to the tailwind page to participate in those threads. What do people do when you're commenting on there? We click on the profile, we go back to who you are and we start looking at things. We learn that Laura is a Pinterest management specialist and she can help me if I need help with Tailwind. Now, going to another person's page and commenting, is not necessarily going to grow your page.
Going back to Facebook groups, participate in those group threads where it is encouraged for members to stay connected with each other. Maybe if a group thread is asking for specifics, and you've already created information on the subject, you can share the link to that specific post, not just the page that way, they can follow the page and go from there. 
Need a calendar that will help you streamline what groups to engage with, when to engage and prompt you on what to say? Sign up to get instant access to download the Facebook Group Calendar below:
Make Sure Your Facebook Profile is Complete 
So if you're going to be doing all this engagement, we know that people are…and I don't mean this in a bad way…nosey. They want to see what it is you do and they want to connect with new people. That's the whole purpose of social media. 
So when you're commenting on a page, for example, Tailwind, and then go back to my profile, we want to make sure that our profiles are optimized to send people to our page. Don't just connect with people, and then click invite to like my page. That gets frustrating for a lot of us because it happens all of the time. Also don't send messages to people saying, "Hey, come like my page", if you've only been friends with them for five seconds. That gets frustrating for people and it doesn't come across as genuine. We're all running businesses, and our time is precious. We should be messaging actual connections and being intentional with those wanting to actually learn about us. We also want to learn about them and build that relationship. 
So if you set up your profile the right way, they're going to be able to do that organically. Make sure that you're sharing information in the about section of your profile so that they can get to your page or your group and know more about you. That is going to help them on that funnel journey when you're participating in other group threads. When you're participating in other pages and when you're commenting on other profile posts, that will help the funnel of organic traffic. 
Share Content to Your Profile
The last thing that you can do is, you can take your live streams, your posts, your content that you're putting on your page and share it directly to your profile. So the common misconception is that you can use your profile for business. A lot of people do that where they will post different things about their business and their sales, right on to their profile. For example, if you go to my profile, you'll see I rarely ever post "purchase from me", "buy from me",  "sign up for this". A lot of the content that I put on there is personal, or I'm sharing information about trainings, and Facebook lives. 
My goal is to lead them back to my page or my group. You can do the same thing by going to your page and clicking share on your content, and then sharing it to your profile. Create another little sentence in there and say, "Hey, I just did this live stream in my group or on my page. And I would love for you to check it out. I think it's awesome information that you could really benefit from". You can structure it however you like. 
But then people are not promoting themselves as a business on their profile. They're promoting their business page. So you're separating the two. And yes, sharing to your profile, you're separating the two, while being respectful of a personal profile. But still organically growing the business page. 
If you struggle with any of these tips, or maybe you're thinking they're not a good fit for you, let me know, I would love to be able to set up some time to work through a quick strategy for you around them. 
I am also available, if you would like to set up a strategy for social media or if you're looking for more accountability and support. Maybe you're looking to review your business systems to see if there are areas of improvement that you can start working on to get solidified for the end of this year. Go ahead and send me an email and I will send you a message with a link to get on my calendar.