DISCLOSURE: This post may contain affiliate links, meaning I get a commission if you decide to make a purchase through my links, at no cost to you. Please read my disclosure for more info.
Recent advances in Artificial intelligence technology have paved the way for the entry of Chatbots into the communication sector. Notably, Chatbots are fun to use especially if you are like me trying to plan your meetings and work schedule around nap time. If used correctly, Chatbots can be described god-sent since they help in automating your business.
Using a Chatbot for your business, requires you to have a marketing strategy and a marketing personality which will ensure that you take full advantage of the situation. Many forget to include the personality into the bots which will cause many to unsubscribe in a hot second because they are either board or annoyed.
Here are a few ways that you can utilize chatbots for your fb messenger strategy to ensure the best outcome not only for you BUT also for your followers: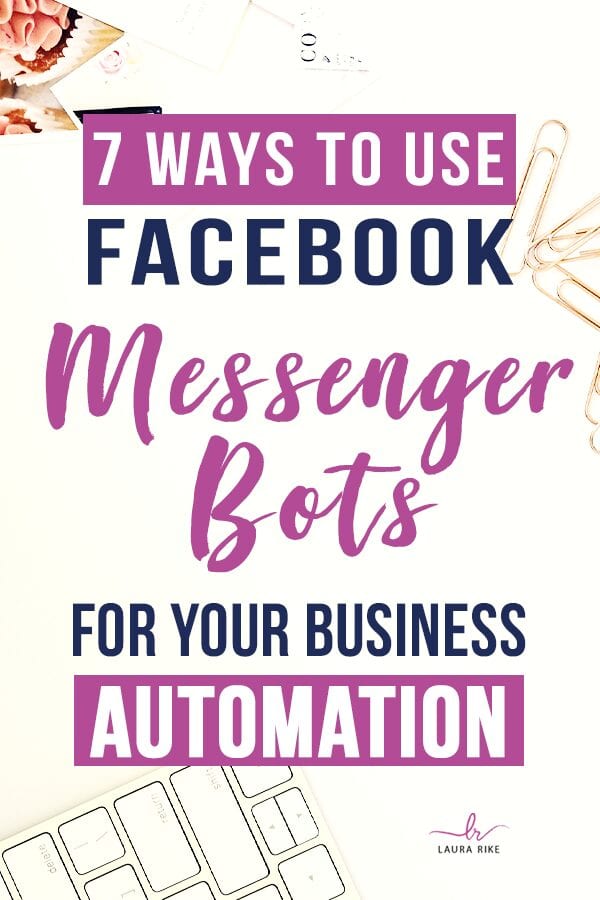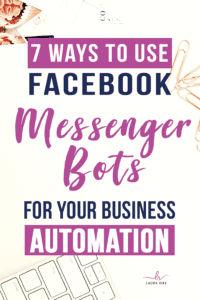 1. Monetizing your social media
If you are working on growing your business more online, you could totally Chatbots to build up some buzz. With the bots, you can have your customers do their shopping from the comfort of their own homes, which means that you will not have to try to find a way to split your time between answering messages and feeding your kiddos lunch… just kidding – but really it saves loads of time.

Undoubtedly, the Chatbots allow your customers to get most of the shopping experience online. For instance, they can browse and view the products you are offering, read the product reviews, and compare prices. After that, your customers can then purchase the item directly via the Facebook app.
2. Answer commonly asked consumer service questions
Chatbots will provide necessary information about your business to the customers. In this essence, important information such as your business' service areas, hours of operation, and stock availability can be provided by the bots. When starting up or running your business, queries on the above information can become tiresome especially when raised over and over by the customers. Fortunately, with the messenger bots, your problem will already be solved, and you will have more time to attend to your kids and perform other household chores.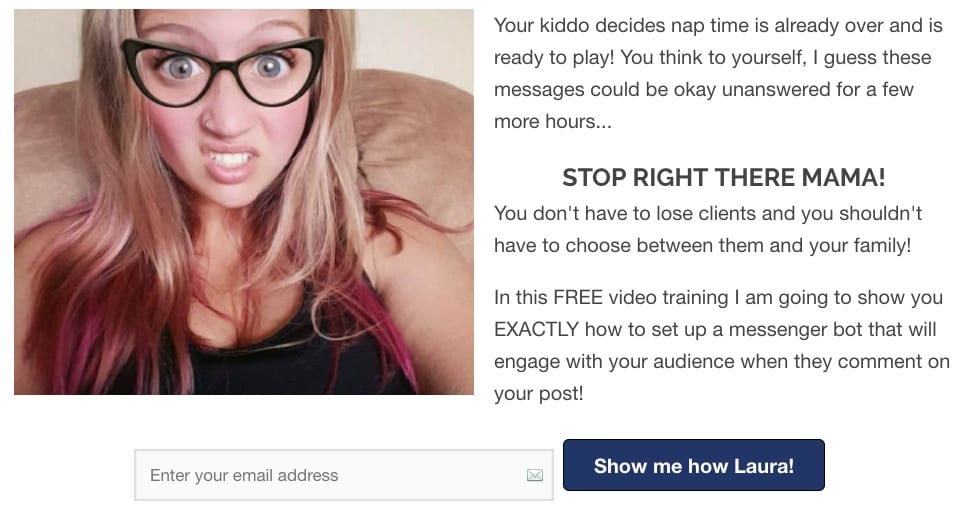 3. Personalization
With the advent of these bots, you can now give your clients offers which have a personalized touch. Additionally, Chatbots can also help in creating complex marketing strategies and campaigns based on your clients' personal preferences hence making it the real deal for women business owners.
4. Identifying market gaps
For social moms, Chatbots can help in gathering useful user information which can be used in identifying and then filling market gaps. In this way, you could expand your business from the comfort of your home with no hustle involved.
5. 24-hour care
Unlike humans, Chatbots do not need to sleep or rest in the middle of work sessions. As such, clients from all over the world can browse through your content and make purchases at any time of the day. In this regard, if a consumer is interested in your products during wee hours of the night, the chatbots will carry out the sale for you in case you are asleep or otherwise engaged with motherhood duties.
6. Creating and maintaining bonds between you and your clients
Fun facts, games, and videos can be used by Chatbots to create and maintain rapport with your customers. Undoubtedly, consumers love innovative companies that actively engage them, and messenger bots are a great way to share content with them. At first, you can be invited to play games or get other forms of entertained, but eventually, you will become a customer.
7. Offering various specialized services and promotions.
Chatbots allow for you to manage your information as well as push-along special offers and promotions. They will also allow for more automated alternatives for your clients. Notably, the client may opt to change personal details, view and update billing information, view previous purchases as well as a request for a meeting with you, or another human representative. Due to complex house chores and motherhood responsibilities, it might be tiring to do all these by yourself which is the main reason why bots are important to women business owner.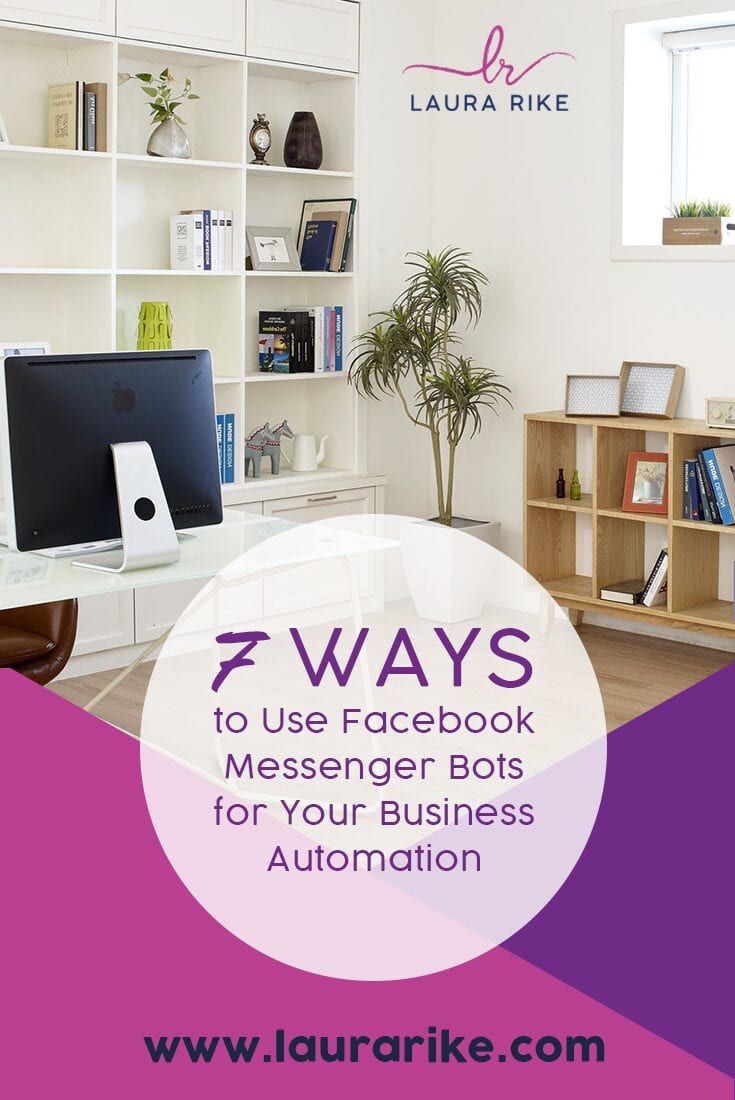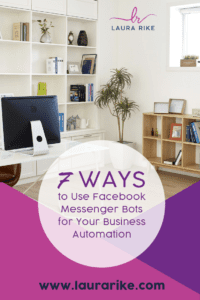 Evidently, getting a Chatbot is an easy task which is accompanied by numerous advantages especially for moms. An added advantage is the fact that Facebook Messenger will allow you to develop your customized bots. To ensure that you connect with potential clients, you can use Shopify, since it is integrated with Facebook Messenger bot functionality.
Lastly, when creating your bots, it is advisable to have a good strategy. You've got to put yourself in your clients' shoes when customizing the bots. Know the probable questions from consumers, and whether they will be best suited for your brand and most of all HAVE FUN!