DISCLOSURE: This post may contain affiliate links, meaning I get a commission if you decide to make a purchase through my links, at no cost to you. Please read my disclosure for more info.
You are the mom who enjoys getting the kids ready for picture day. You may not be that keen on taking candids by yourself, but pictures and videos are sure ways to becoming a Facebook hit.
As the name suggests, Facebook is all about friends seeing your face and appreciating the pictures and video that you choose to upload. The site's more recent venture into the live recording sphere is especially garnering notoriety as there is just something about seeing people in real time. How can you use Facebook Live to your benefit when you hat videos, though? Follow along, dear friend, for a lesson in good social media marketing.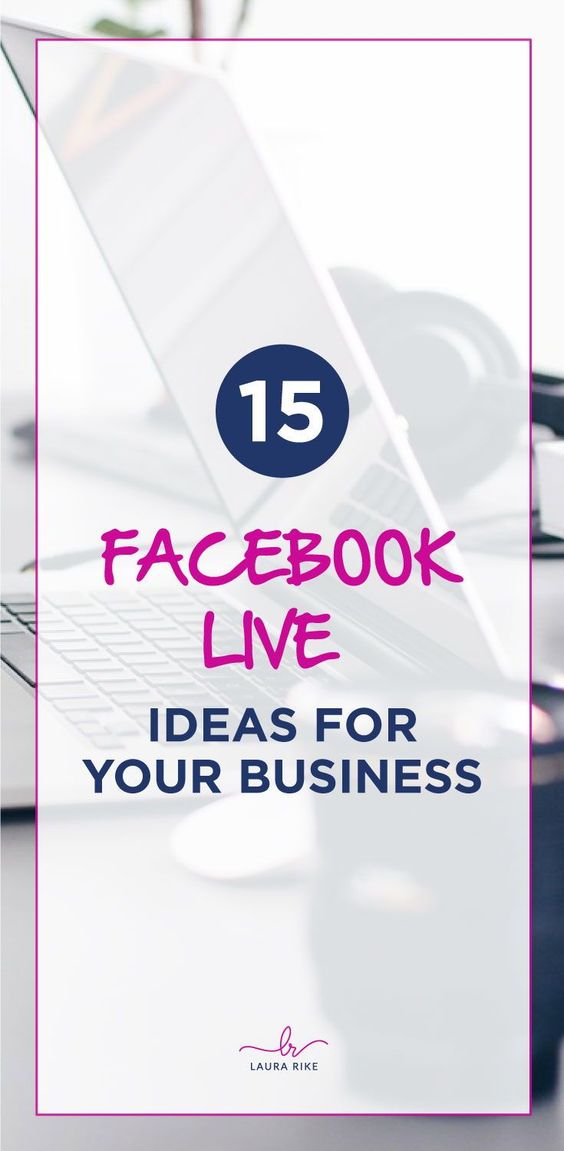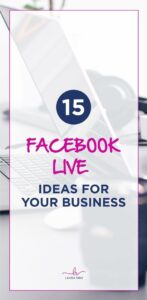 Create a script


You need to determine what you want to say to your audience before you take on the spotlight. Such is especially true if you are not one who loves the camera. Developing a script is the best way to create a focus for your Facebook Live post.

When creating a script, it is best to get the main points that you want to discuss on paper. Make an outline that presents the most important points about your company to the viewer. You may want to, for instance, want to focus on the fact that your products are homegrown. Placing that fact as the first point on your outline is a great way to attract those organically-driven moms who, like you, believe that the best nutrition comes from the backyard. Creating a script is the best way to get the most out of your Facebook Live video.

Give your followers a rundown of popular news topics
Did a celebrated toy brand just announce plans to discontinue a product? You should be all over it! Facebook Live is the perfect space for you to share news stories that are relevant to your company. You may want to stay away from negative stories as such news sometimes invites unwarranted arguments. You do, however, want to present information that sparks a conducive discussion and leaves viewers wanting to get your opinion about tomorrow's hot news topics. Generally speaking, anything that has to do with child safety on the road, diet, exercise, and the like are pretty tame topics. Education and financial planning for the kids' college education are also good subjects to broach.
Use the time to address comments
You do not want to run away from controversy but, rather, ensure that things do not get out of hand. A Facebook Live post is the best way to give your loyal subscribers the personal feel that they need after a scandal. It is also a great way to answer questions since you can see the comments in real time.
Take your followers on a tour of your business
Everyone in your Facebook network of friends is not a local. Some people have never been to your store and would love to see how things look. A Live post is the best way to give them the grand tour.
Use the platform to promote an upcoming event
Sometimes the only way to

create a buzz

about what you are doing is to go live and tell customers that you really want them to be a part of what you are doing. Your post only needs to be 60 seconds and it can be pretty straightforward. Something as simple as, "I want you there" is often enough to convince your followers that their presence is requested.

Introduce new products
A still picture is great. People, however, tend to migrate towards illustrations. You can use Facebook Live to introduce something new and show your customers how the new item can work to their benefit.
Address FAQs
The best way to establish yourself as an expert in your chosen field is to go live and answer the burning questions that your customers have posted. You can also address new inquiries, thanks to the live comments feed feature. How sweet is that?
Just have a conversation that tells them you, too, are human
You would be surprised (or maybe you wouldn't be so shocked) at how far a simple conversation goes online. Sometimes your followers do not want to hear about the latest product and they are not interested in the many ways that your business is growing. There are times when your realness as an entrepreneur who doesn't approach every new venture with confidence is all that your followers need to connect and invest in your company. You can give them a breath of fresh air with your honest (but not too honest) Facebook Live posts.
Host a webinar
Perhaps you are not one of those retail companies with new products rolling in every season. You can still use Facebook Live to your benefit. Many marketing and PR businesses take full advantage of the feature by using live videos to host webinars. You want to present a professional front so that customers feel confident in your abilities as an expert in the field.
Use the space to conduct 1-on-1 interviews
Consider thinking outside of the box. Do not restrict your interviews to professionals in the field. Facebook Live is a great time to invite loyal customers to your platform where they can rave about the wonders of your product.
Start a series that followers can look forward to
There is something about setting your calendar for the latest Facebook Live session. Some entrepreneurs take the randomness out of going live by telling customers the dates and times they will be online. Planning ahead is a great way to build your viewer base. People will make provisions to watch you if you are giving good advice.
Engage with customers by reading comments out loud
Okay, so the aim here is not to embarrass anyone. There will always be people to say something nasty. Do not (I repeat, Do Not!) give them fuel by reading their comments out loud. Addressing customers who have questions about your products or those loyal buyers who have supported your vision for years is the best way to get the most out of this engagement tactic.
Time your Facebook Live post
You know your customer base is filled with busy mommies like yourself who are likely fast asleep after midnight. You want to go live when you know that people will be watching. It is best to use the analytics feature that Facebook provides to see when traffic to your page is the heaviest and plan your live posts accordingly.
Use analytics to determine what to discuss
If your written post about pigs received little engagement, then you probably shouldn't create an entire Live video about the subject. You should use Facebook analytics to determine which written posts received the most engagement. Then, establish your live video subject list based on the trends.
Promote your Facebook Live posts
Unfortunately, people will not automatically flock to your page just because you decided to do a live post. You need to spread the word about your videos so that more people will come and engage. Sharing standard posts is the best way to promote your Facebook Live feeds. You may also want to invite your Twitter fans to join the discussion on Facebook. The more the merrier!
Your face is loveable. People want to see your products along with the person behind the brand. Facebook Live is the best way to give customers the personal experience they desire.
Pin This!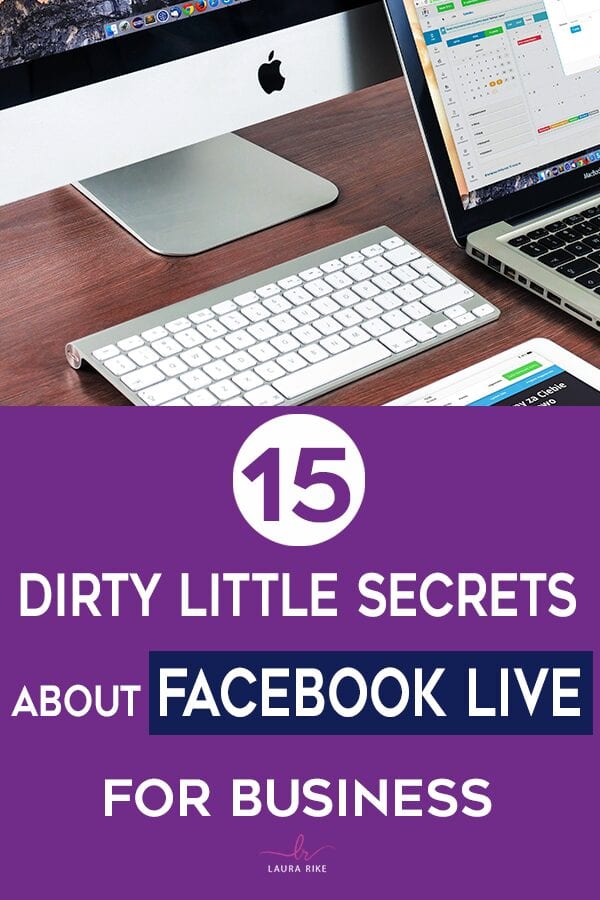 WHY CHOOSE between time for your business and time for your kiddos…
In this FREE mini-class I'll show you how to turn ONE video into 6+ pieces of online content in 15 minutes or less!