Your mini-class is on its way to your inbox.
I've cracked the social automation code for mamas!

What if you could START and CULTIVATE potential leads on AUTOPILOT – removing one more thing from your busy mama brain and cutting your response time down to mere SECONDS?
receive higher open rates than ANY email you've sent in the past
generate new leads FAST without having to be glued to your phone
automatically respond to new leads without typing a thing!
I'd love to offer you a chance to grab this FACEBOOK BOT STRATEGY training for ONLY $7!
No, this isn't some too-good-to-be-true gimmick – this system is what top business owners are using to generate new leads FAST and ON REPEAT!

When you use these behind the scenes secrets to hack your client growth – you'll see your productivity shoot through the roof, too.
SET THIS SYSTEM UP ONCE AND YOUR FACEBOOK MESSENGER IS AUTOMATED FOR GOOD!
Automation for Facebook is near and dear to my heart because it has given me and my clients back COUNTLESS hours focus on what truly matters while still staying available while cultivating meaningful relationships! Let's make that happen for you, too!
(grab this offer for just $7)
"I highly recommend working with Laura. She is very informative and responds quickly to answer any of my questions. I love how thorough all her videos are as well! Thank you, Laura!"
"I was pleasantly surprised by the in depth training and topics covered. A lot of things I totally never thought about! In my opinion Laura Rike offers valuable training for "non techie" person. I enrolled in the Rockstar Inner Circle & completely love how Laura Rike teaches, not to mention the amount of content offered to really get my business off the ground. Actually, I am a college professor let me say Laura has what it takes to coach and train because she explains everything into bite size pieces that are easy to follow & apply! You're totally awesome Laura!"
Hey there! I'm Laura Rike,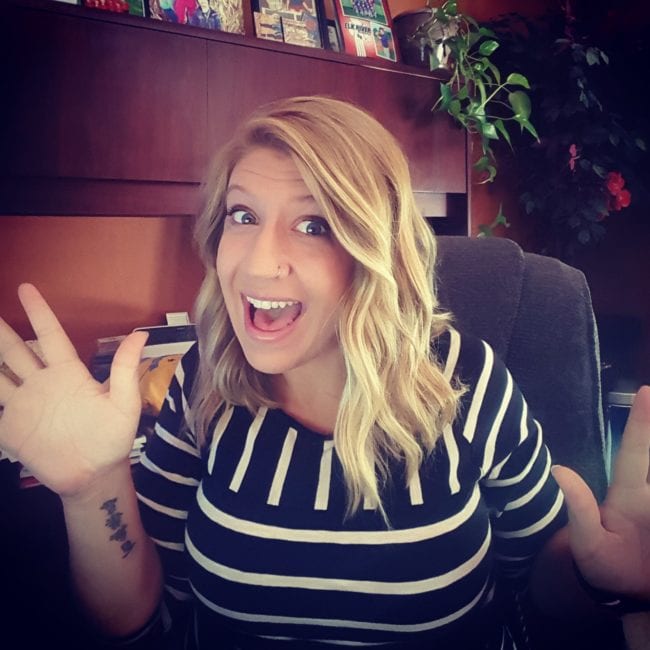 and I'm a Social Influencer and Marketing Strategist. I help entrepreneurs and bloggers build their brand and increase sales through social influence and marketing automation.
Before I had kids (I didn't know it but) I had all the time in the world! Then along came the family and BAM. I had such a hard time figuring out my "balance" between client work, growing my business, marketing myself, building relationships and let's face it... being authentic online! So I finally said one day ENOUGH and did some research on how I can be there for my family while still being able to be present where I needed to on a consistent basis.
Automation quickly became important to me because I was able to essentially give myself more hours in the day to focus on what truly matters to me (family, friends and fun) while still making money from my Facebook business page! I would LOVE to make that happen for you too!
Get this STRATEGY training for ONLY $7 and start putting your Facebook messenger to work for you!