DISCLOSURE: This post may contain affiliate links, meaning I get a commission if you decide to make a purchase through my links, at no cost to you. Please read my disclosure for more info.
We all know that social media is becoming bigger and bigger every day, so, naturally, we try and find new and exciting ways to grab people's attention. Sometimes, this can be difficult to do because, let's face it, everyone else is trying to do the same thing. So, what can we do about this? The best thing to do is to try your hand at several different ways of posting social media updates to see which ones give you the best kind of interactions. In this week's blog post, we will talk about some of these great and creative ways to publish social media updates.
First, quotes are a great way at catching your audience's attention. Sure, you've seen the obvious boring quote floating around social media. If everyone is doing something the same way and you want to stand out, try using these quotes in a different way. Instead of just posting a random quote to your page, try finding one that will strike a cord with your followers and dress it up with a picture or some fun, bright and creative text.
Another creative way to publish social media updates is book recommendations! This one is something that not a lot of people think about. You could also do this with movies and music as well. We get caught up in promoting articles that are relevant in our industry, but sometimes people just get tired of that. Try throwing in a movie you recently watched and love or a book that you think your readers will dive into and see what happens. I would be willing to bet you will get more interaction and comments than you are used to!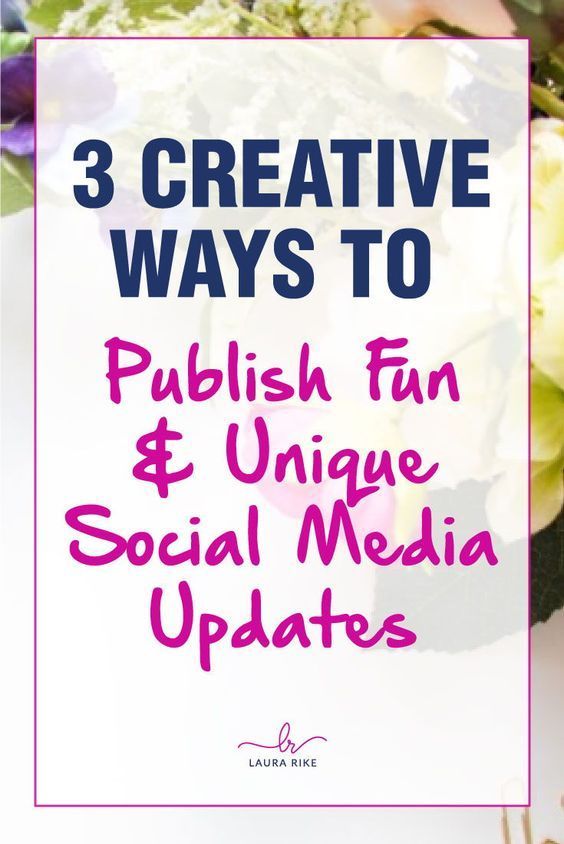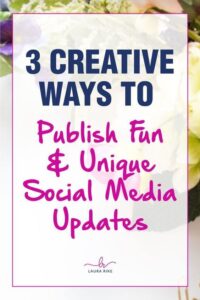 Finally, let's talk about celebrating your company milestones. Everyone wants to know that your company is doing well. This is especially true if they have been following you and are involved in your company in some way. One of the best ways to assure people that everything is going well is by celebrating those important dates! From celebrating your first dollar made to being overjoyed when you are expanding your company, you want to make sure you let everyone know what is going on! Social media is a great way to do this and it makes the world we are living in much more fun when we can celebrate the little and big accomplishments!
Can you think of another fun way to publish social media updates?