DISCLOSURE: This post may contain affiliate links, meaning I get a commission if you decide to make a purchase through my links, at no cost to you. Please read my disclosure for more info.
If you are a company that sells something–and why would you be reading this if you weren't–you probably have a mindset that calls for making every effort to make leads into sales. For better or for worse, most marketing managers took this to be the goal when the phenomenon of sales-oriented software started several years ago. Unfortunately, for one reason or another, sales software never did live up to its billing, or did so in an abbreviated manner. Instead, what most sales and marketing managers found was that sales software led to more work in order to keep it producing what they wanted, sales.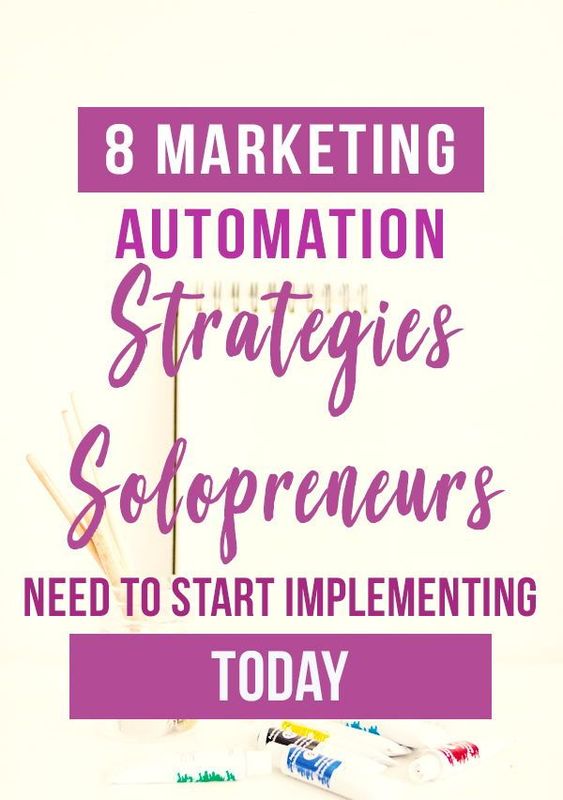 In recent years, however, another method, inspired by such tools as email, social media, the web, and text has taken hold of what most people call sales and cut it off at the knees. This is marketing automation.
What is a marketing automation platform and how does it work?
Simply stated, a marketing automation platform is a technology that gives businesses the ability to more effectively target customers across channels, and all automatically. With a marketing automation platform, sales managers can send messages automatically according to instructions called workflows. Workflows can accomplish virtually any sales goals with templates, custom-made messages created from scratch, and even with modifications while mid-campaign.
A marketing automation platform literally automates sales initiatives so that to as great an extent as possible, sales messages are generated and activities carried out via preprograms. A sales automation platform does most of the highly repetitive tasks and keeps sales personnel organized in accomplishing their activities on schedule. As a result, sales tasks are accomplished better, faster, and more efficiently.
How to create a marketing automation strategy
Beginning a marketing automation strategy begins with collecting sales data from all of a company's methods of interaction with customers. These methods might include email, website visits, app usage, use of social media, and more. This will give you a comprehensive view of each client or potential client and their sales needs or potential needs.
Sign up for this free webinar and learn:
How to use simple automation tools and strategies that'll save you MULTIPLE hours each week
How to get the right leads on your email list
A simple three-email sales template inspired by creators earning a full time living online
A step-by-step tutorial to get an automated sales funnel up and running in 24-hours
You will also get access to a bunch of free stuff, and hopefully a little encouragement, too. Sales funnels do not have to be icky, weird, or gross. They can actually be a great way to connect with the people your business was created to help. You can do this!
I highly suggest registering for this webinar. And if you can't make it live-we'll make a replay available as well. CLICK HERE to register!
How is marketing automation implemented?
There is nothing particularly genius about implementing a marketing automation process, nor is it difficult to carry out. What most people don't realize, however, is that implementing marketing automation does take time and effort. What follows are eight marketing automation strategies that solopreneurs need to start implementing today.
Determine your goals upfront. This is done for two reasons; first, you never know where you are headed until you determine what your goals are. Second, determine goals upfront will give you a progress report against which you can measure your success as you achieve it.

Choose your marketing automation tool. Once you have determined your goals now it's time to select a software solution to implement it as well as a price range you want to stay within. There are a lot of competing companies out there, so don't be confused and stay focused on what you want to achieve. This will help you find the product that is just right for you. You will want to carefully consider the features of the product, the ease of use, integration with your existing system, the support offered by the vendor, and finally, price.

Consider your implementation method. Once you have marketing information spewing out data, you need to know what to do with it. That's where your prior planning comes in. Once you have this data, how, when, and who is going to take it to the client? Also, what will it cost in terms of implementation and how do you handle the work if it's successful?

Plan. Get down to nuts and bolts on how you will implement your plan? And don't downplay your possible success. In fact, you must assume that your efforts will be successful. And if so, how will you handle it?

Start small. As exciting as it might be to consider all the features and plans that you will have at your disposal once your automation plan is working, you need to make sure that you can handle everything it produces. It's for this reason that you should always consider starting small. Instead of choosing all the features, choose just one, for example, email. Once that is up and running, implement more. Don't let your success overwhelm you.

Hire help. As easy as starting a marketing automation system is, make sure that you do it right. For this reason, consider hiring someone to help you, at least to get started.

Get ready. Get set. Make sure that you have all of your bases covered when it comes time to start your system. There's nothing worse than having to leave something undone because you don't have the resources to complete them.

Go! The last thing you need to do after setting everything up is to start your system. This is one of the reasons why it's a good idea to start small since things can pop up to surprise you. On the bright side, your marketing automation system could go flawlessly. You never know, but if you plan and implement, chances are good that you will be successful.