DISCLOSURE: This post may contain affiliate links, meaning I get a commission if you decide to make a purchase through my links, at no cost to you. Please read my disclosure for more info.
It can be seen that Pinterest continues to gain momentum. This includes companies using it successfully for marketing purposes and helping businesses rank higher in search engines. These companies know that Pinterest is a great tool. It is a great tool when it comes to raising brand awareness and driving traffic to a company's website.
Rank Higher in Search Engines
It is crucial to rank higher in search engines. So in this article, we'll focus on how building link opportunities with Pinterest so it can help optimize your website or blog for the search engines.
Links are important to your website or blog. This is because the more links you have, the more authority those links have. This will help make your site rank in the search engines. For instance, a link from CNN's website will have more impact than a link from some random, low-trafficked blog. So, link building is important for ranking high on Google and other search engines.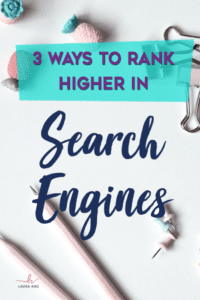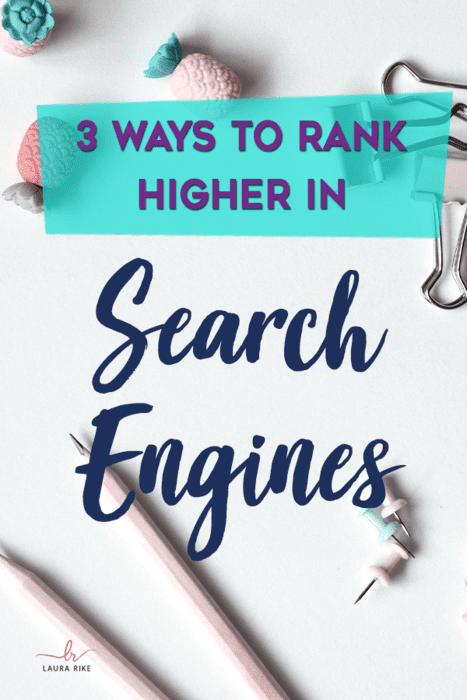 Here are three ways you can build links by using Pinterest:
1. Find guest blogging opportunities.
There has been some negative press about guest blogging recently. However, it still has great search engine optimization (SEO) benefits. Pinterest makes it easy because you can take a look at the categories section and easily find topics that will fit your industry. Once you plug in your search, you can quickly scan pins to see what might be a good match. You are looking for websites that are authoritative and that also offer opportunities to guest blog.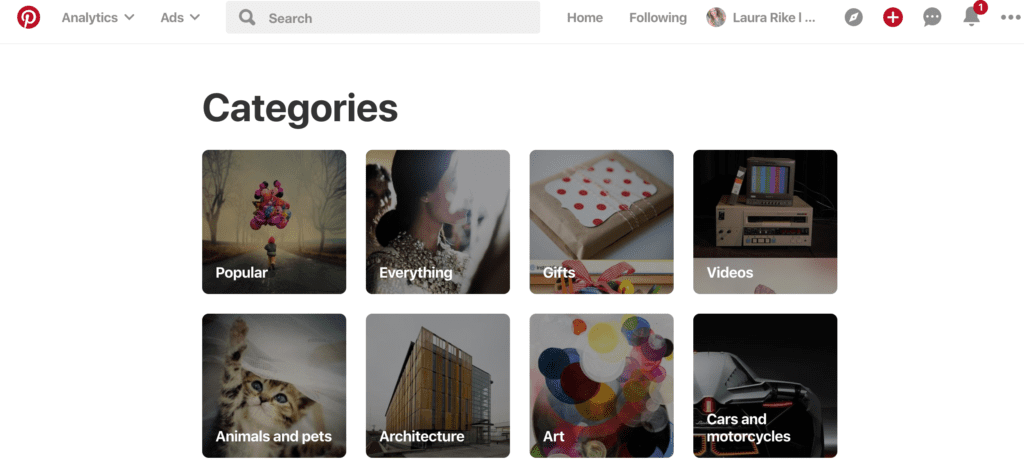 2. Find sites to host a giveaway.
Giving away your products gives you the amazing potential to reach your target audience by tapping into the sites they frequent. It is easy for your visitors to enter the contest. All they have to do is share and tweet about the product being given away. This will result in reaching a wider audience. It is likely that the blogs that will host these giveaways will also cross-promote on Pinterest. Again you'll want to use the search feature on Pinterest. This time look up "giveaway" and then "giveaway" plus your targeted phrase.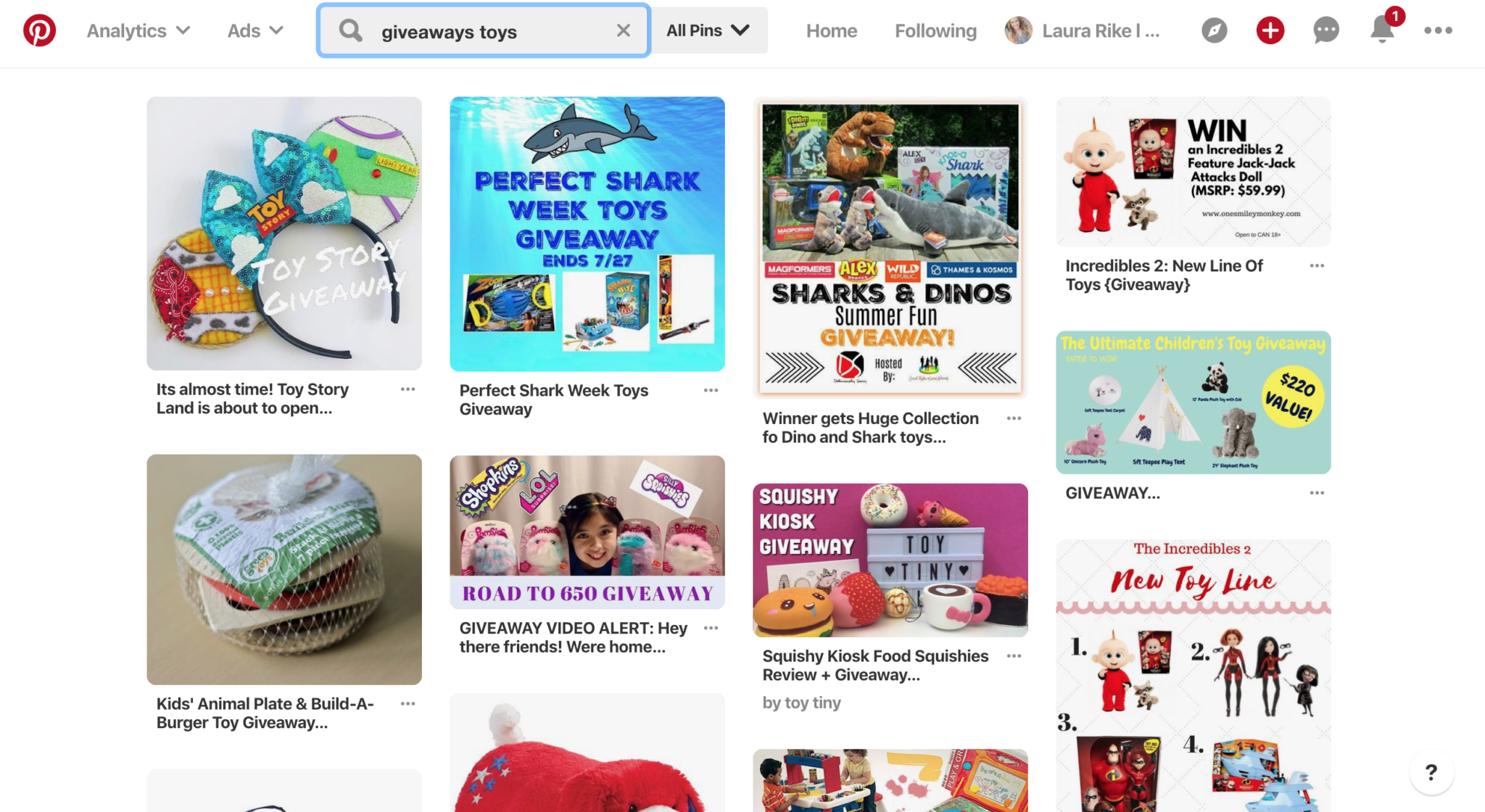 3. Analyze competitive links.
If you're using Pinterest for business, it's likely your competitors are too. Pinterest has a feature that allows you to find pins that come from a specific domain. This lets you see the images that have been pinned from your competitor's site. Just use the "source" feature on Pinterest. This will allow you to assess the kind of content they are sharing and getting others to share. Not only will this give you ideas for your own business, but you could discover some of the top "influencers" on Pinterest that could help you increase the reach of the items you pin.
Pinterest is more than just a virtual bulletin board of pretty pictures; it can actually work to help your business gain momentum in the search engine rankings race!
[feature_box style="2″ only_advanced="There%20are%20no%20title%20options%20for%20the%20choosen%20style" alignment="center"]
If you want to increase your web traffic, one of the best ways to do this is by using Pinterest. Every time you write a blog post, add a new product/service page, or just have tons of value to add to the world – it should include an image that can go viral on Pinterest. One of the best ways to get your pins shared is to make sure your images are attractive and follow the platforms best practices.
My Pinterest templates are designed to be easily customized. They are sized perfectly and are ready to be edited with your post title, images, and colors of your choice. Download them here!
[/feature_box]